2021 Energy Efficient Appliances for Solar
FREE Getting Started Guide

2021 Energy Efficient Appliances for Solar
If you're looking to take advantage of everything solar has to offer, choosing energy-efficient appliances for your home is a smart way to add to energy performance while cutting down on home expenses. In fact, ENERGY STAR certified homes are 10% more efficient compared to the average home, with homeowners seeing a return on their investments in just a few years. 
By replacing older appliances, you'll be able to reduce your overall costs, while also providing clean energy to your home. Looking for the best appliances for solar power? Here's how much solar energy you'll need and the type of solar appliances you can use to power your home more efficiently.
How Much Power Is Needed for Solar Appliances?
The first thing you should do before you buy your solar system is to calculate the solar power needed to power your house.
You'll need to figure out which appliances are not energy efficient and compare the cost to upgrade them or switch to propane or natural gas to reduce how big of a solar system you need. You can use these tools to calculate and measure power usage: 
Appliances can be one of the greatest consumers of electricity in a household, but air conditioning and heating are usually greater and benefit the most from upgrading to ENERGY STAR efficient systems. 
What Are ENERGY STAR Efficient Solar Appliances?
When looking for energy-efficient appliances, check the ENERGY STAR rating. Many appliance manufacturers claim their appliances are energy-efficient, but only the ones with the ENERGY STAR label are certified by the Environmental Protection Agency (EPA) to ensure the quality of the product.
The appliance must pass EPA energy efficiency and performance rating tests, which are conducted every year, to receive an ENERGY STAR. 
Types of Energy-Efficient Appliances
There is a growing market for energy-efficient appliances, with a huge selection of products that work well in tandem with solar power, from toasters to air conditioners. You can find many certified energy-efficient appliances to fit your needs, including: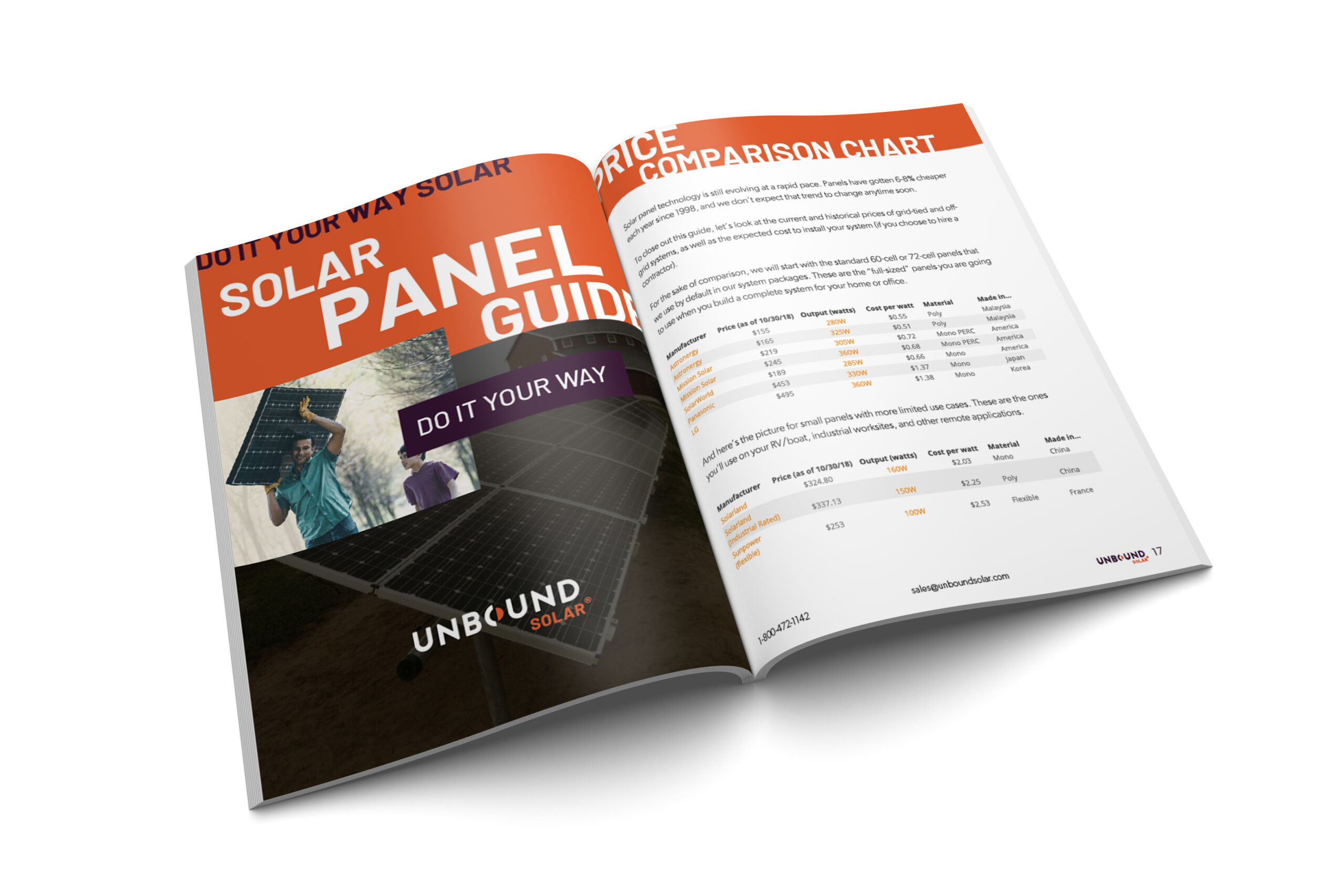 FREE Solar Panels Guide
Laptops/device chargers

LED televisions

Refrigerators

Freezers

Washers

Gas ranges

Air conditioners

Heaters

Microwaves

Toasters 

Coffee makers

Smart thermostats

Fluorescent light bulbs

Water heaters
Oftentimes the size of the solar system you'll need is dependent on the appliances you wish to power. Smaller appliances like laptops and toasters draw a smaller amount of power, and larger appliances like air conditioners will require more power to operate for the same amount of time.
Be sure to check the power requirements for each appliance to select the right size solar system for your home.
What Are the Best Energy Efficient Appliances for Solar?
Unbound Solar does not carry appliances, but we can recommend these energy-efficient appliances including refrigerators, freezers, and washers, as well as gas ranges.
Here are some appliances that have energy-efficient models available:
Refrigerators
ENERGY STAR certified refrigerators are about 9 percent more energy efficient than other models. Companies like Sun Frost make highly efficient, affordable refrigerators for homes with solar power.
The typical refrigerator consumes only 15 kWh as opposed to standard models that use 75 kWh per month. Better than your average fridge, Sun Frost models have a top-mounted cooling construction, high humidity control, and high-efficiency fans to reduce noise.
Washing Machines 
Energy-efficient washing machines are typically 25 percent more efficient and use 33 percent less water than traditional models.
Electrolux offers front loading washing machines that use less energy than traditional washers and are ideal for solar power and off-grid applications. Their front load washer is rated ENERGY STAR Most Efficient (CEE Tier III). 
Clothes Dryers
ENERGY STAR certified dryers use about 20 percent less energy than standard models. Miele dryers offer the best in energy-efficiency appliances and performance, making ENERGY STAR's Most Efficient list for 2021.
These dryers have an energy-saving heat-pump system that allows for a 50% reduction in energy consumption and a patented air recycling for quick drying. 
More info to help select the best appliances for solar power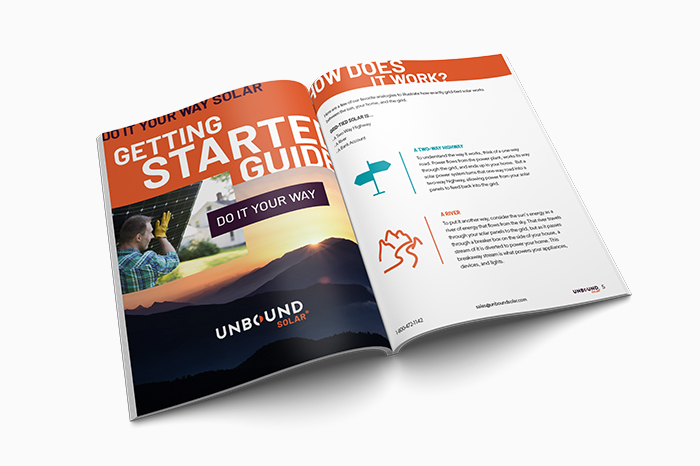 Download Our Getting Started Guide
New to solar? Download our free guide to learn the basics and get started designing a system that's right for you.