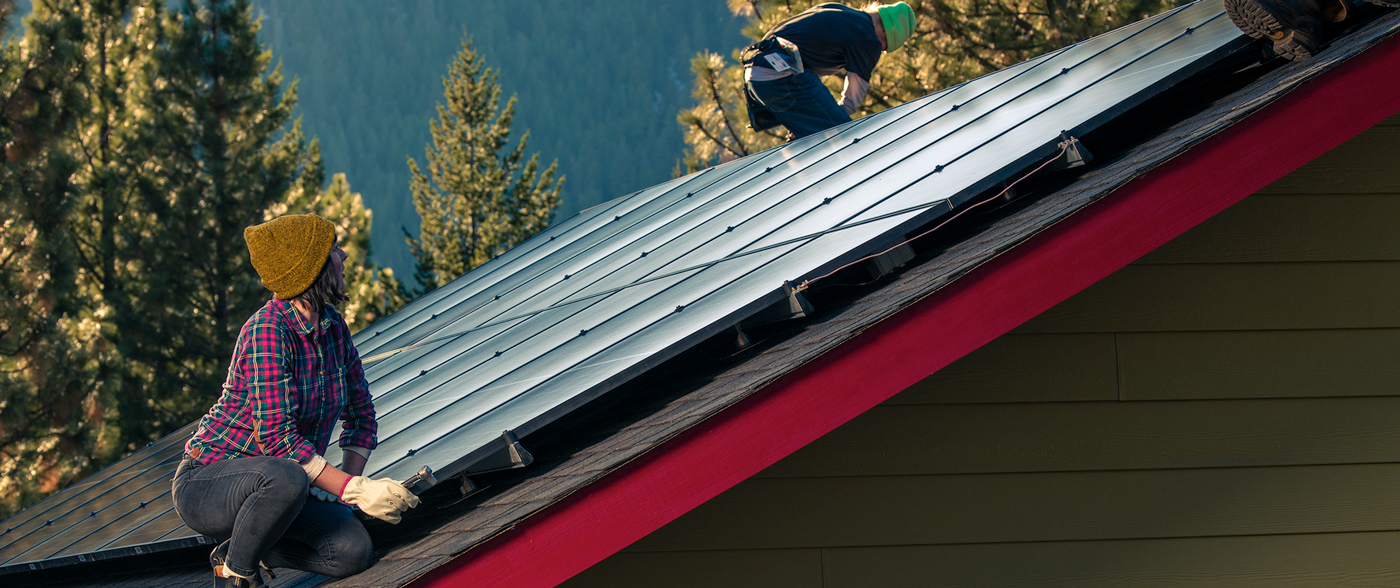 Your results:
Your price will vary depending on how you choose to install your
Grid-Tie System

.
Factors That Contribute to the Cost of Solar Panels
There are many factors that contribute to the cost of solar panels. Understanding the how and why of any cost variance will help you plan your solar installation accordingly. Let's review the elements that impact the overall cost of your solar system and how you can use them to your advantage.
The cost of solar panels has become more and more affordable as the industry grows. In fact, government incentive programs have allowed homeowners to install solar panels at a reduced cost. However, the type of solar panel system, property location, and the size of the system are variables that greatly impact the overall solar panel cost. When you are considering going solar, you should also consider these factors to determine the right system and method of installation for you.
Type of Solar Panel Systems
The type of solar panel system you chose will greatly affect the cost. Grid-tie, grid-tie solar and energy storage, and off-grid solar are all options differ in price. Remember, the best solar panels for your property will fulfill your needs and meet your price point.
Let's break down the primary purpose of each system:
Grid-tie: You have access to the utility grid. Your primary goal is to save money on your electric bill
Grid-tie solar and energy storage: You have access to the utility grid and your primary goal is to have backup power when there is an outage.
Off-grid: You do not have access to the utility grid. Your primary goal is to live where it is not accessible.
Once you identify your goals, you can make a final decision based on price.
If you have access to the grid, you can lower the cost of solar panels by using a grid-tie system. When you choose a grid-tie system with energy storage, you have the potential to save even more. Storing electricity in the grid doesn't cost anything, and you may be able to sell your stored energy (depending on your area). An off-grid system is a significant extra cost.
With an off-grid system, you'll need to purchase batteries which represent almost half the cost of an off-grid solar system.
If you have the option, we recommend connecting a grid-tied system. However, off-grid solar will still save you money in the long run if you want to live away from a utility grid.
Browse our grid-tie solar kits and off-grid solar systems for up-to-date pricing.
Solar Panel Cost Per Watt
Panels come in a broad range of sizes, from tiny 5W panels up to 400W+ premium offerings. Evaluating cost-per-watt allows you to compare panels on a level playing field.
The lowest cost-per-watt options will give you more overall power output per dollar spent but will also be less space-efficient.
First, let's take a short walk down memory lane. The Solar Investment Tax Credit (commonly called the ITC) was first offered via the Energy Policy Act of 2005. Thanks to its popularity and its contribution toward renewable energy goals, the ITC has been extended multiple times. While it was originally set to expire in 2007, the current federal solar tax credit extension is set to expire in 2032. Homeowners can use the federal tax credit for battery storage, installing new systems, and more. Browse our solar panel inventory to find your next solar energy system!
Frequently Asked Questions About the Cost of Solar