Showing all 14 results
VL-BB-1 Aluminum Battery Box NEMA3R

$

239.85

4BS2000BP Battery Box, Aluminum Mill, UL Listed, NEMA3R

$

589.38

VL-BB-2 Aluminum Battery Box NEMA3R

$

262.40

BBA-3 Aluminum Battery Box, UL Listed

$

437.68

BBA-2 Aluminum Battery Box, UL Listed, NEMA3R

$

436.82

MNBE-D Battery Enclosure

$

684.70

BBA-10 Aluminum Battery Box, UL Listed, NEMA3R

$

702.13

8G8D-2X2-MA Aluminum Battery Box, UL Listed, NEMA3R

$

855.88

BBA-1 Aluminum Battery Box, UL Listed, NEMA3R

$

297.25

MNBE-A Battery Enclosure w/ locking door

$

475.00
Shop Solar Battery Boxes and Enclosures
Unbound Solar carries durable solar battery boxes and enclosures that are perfect for your off-grid or grid-tie with battery backup system. Browse today.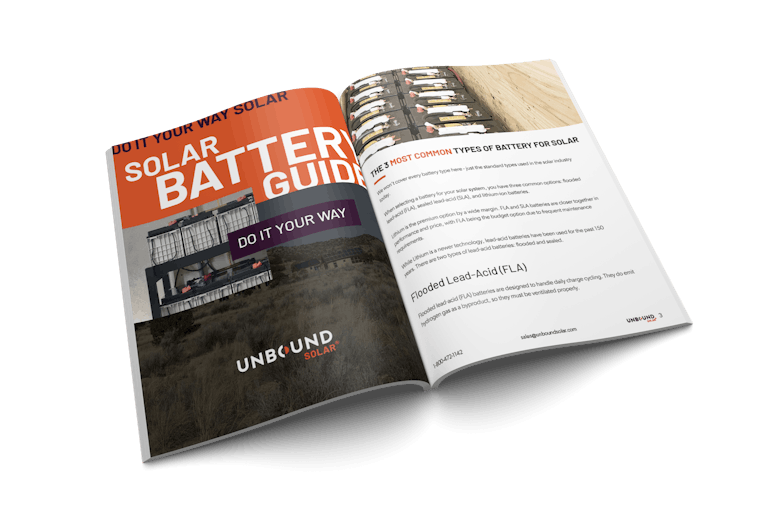 Download Our Solar Battery Guide
A poorly designed system can ruin your batteries. Our Solar Battery Guide will help you size your battery bank properly and keep things running smoothly.
Get free guide »