---
Questions? Chat with us!
Brent and his family live on a grid-tied ranch in California, powered by a 5 kW solar system he installed himself. Brent and the rest of the Unbound Solar team are here to answer any questions you have about designing a system that will fit your needs. Give us a call—we're here to help.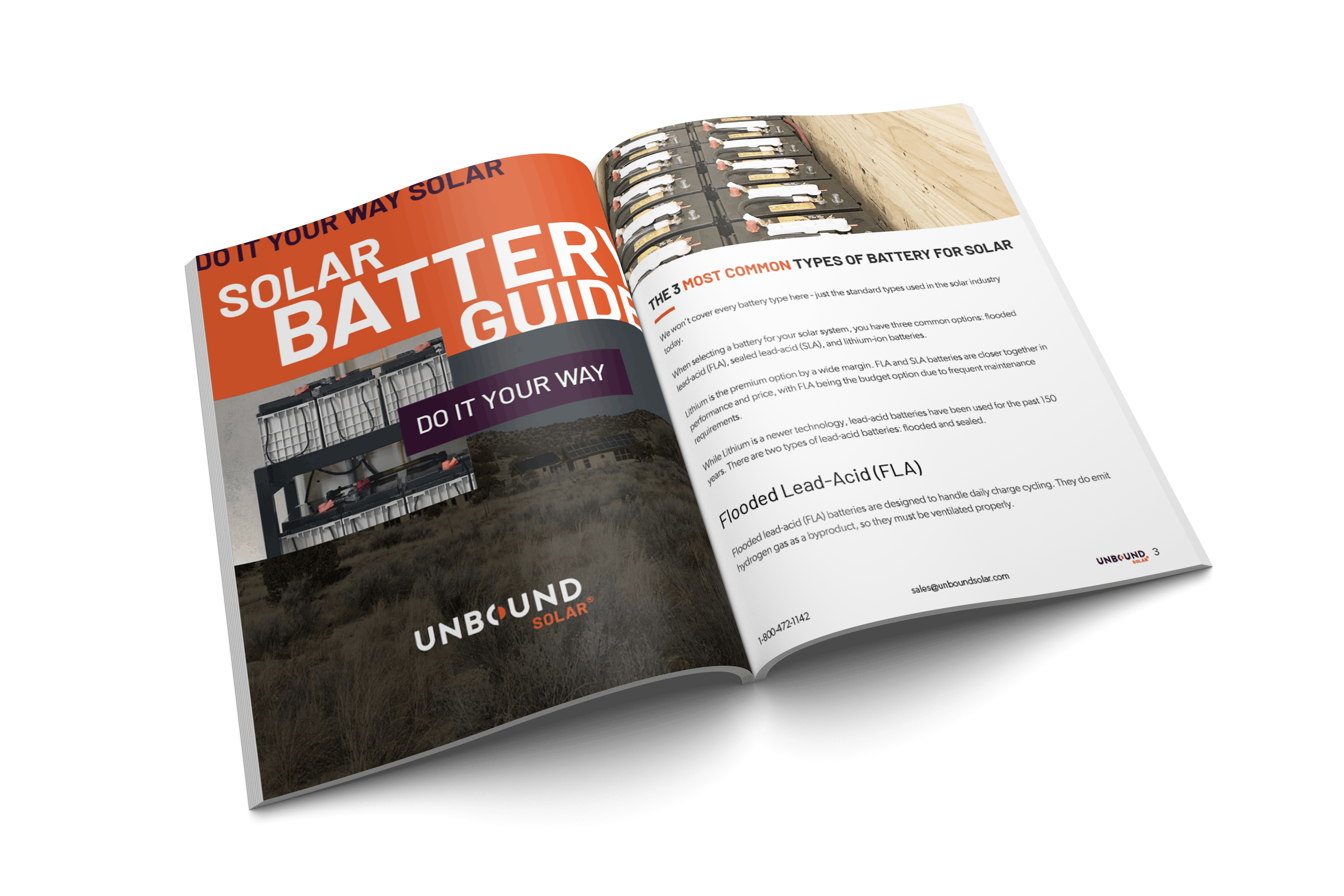 Download Our Solar Battery Guide
A poorly designed system can ruin your batteries. Our Solar Battery Guide will help you size your battery bank properly and keep things running smoothly.
Get Free Guide