Learn Hub:
Do It Yourself Solar
When you choose DIY solar, you're taking control of your solar project. While a DIY solar system involves some extra effort, you can act as your own project manager and save thousands when setting up your solar panels. You can build it yourself, hire local laborers to help, or do a mix of both.
Regardless of which approach you choose, our Do-It-Your-Way Solar Guide will help you learn everything you need to know about DIY solar panels, including planning, system design, set up, and more. And, you can sign up for our FREE DIY Solar Workshop when you're ready to get started.
Pros, Cons, and Costs

Building your own solar system puts you in complete control of your solar project but requires a lot of planning and hard work. You can cut your cut substantially, not a bad investment.
You can go solar today for about one-third of what it would have cost ten years ago. In fact, with the Inflation Reduction Act solar gets more affordable, with the extension of the 30% investment tax credit until 2032.
Learn more with these useful articles.
Planning

DIY solar planning is one of the best ways to ensure your DIY solar project will go smoothly. Learn all you need to know about preparing for your solar build, from site evaluation to permitting, with tips and resources for planning to avoid future issues or unexpected costs.
Learn more with these useful articles.
System Design

Solar panels have an efficiency rating, with a 0.5 to 1% drop every year. Understanding the basic principles of design and what type of system or DIY solar kit you'll need will help you maximize solar efficiency. And, learning the ins and outs of solar system design will help you choose the right DIY solar panel kit for your needs.
Learn more with these useful articles.
Monitoring & Maintenance

Solar panels generally don't require a lot of maintenance, but you'll want to set up monitoring to ensure your system works properly. That way, you can catch problems and fix them right away to avoid unnecessary costs or high electric bills.
Learn more with these useful articles.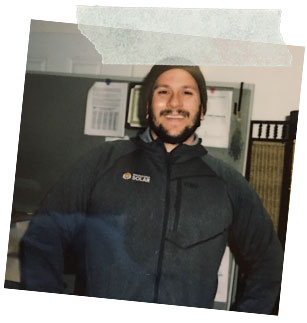 You Got the Basics. Ready for DIY Solar Workshop?
Almost anyone can install solar with the right information, confidence, and support network. Get all that and more in our free DIY Solar Workshop, designed to guide you through your project step by step.
Let us know your level of experience and goals for your DIY Solar project. We'll get you into the course that works best for your needs.
*Unbound Solar will never share your information with a third party.