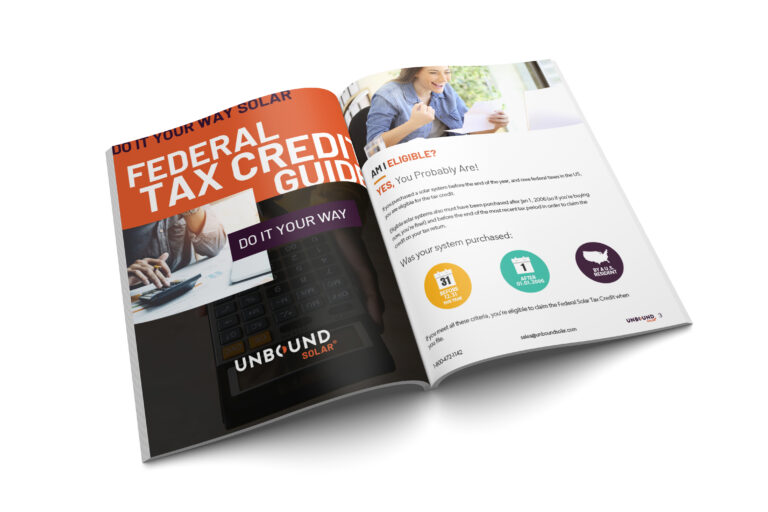 Download Your FREE Federal Tax Credit Guide
The Federal Tax Credit can save you thousands of dollars on your system. Download this free guide to find out if you're eligible and learn what you must do to claim the credit.
This guide will teach you:
The current value of the tax credit
Whether you are eligible (if you owe taxes, you probably are)
When it expires
Which IRS forms you must fill out to claim the credit
The federal tax credit is a major incentive for going solar. Fill out this form to receive our free guide on how to maximize the value of the credit.
Fill Out Form to Get Instant Access to The Solar Tax Credit Guide!