How Much Power Do Your Appliances Use?
These figures are approximate representations, and the actual power consumption of your appliances may vary substantially from these figures. Check the power tags, or better yet, measure the amperage draw with a clamp-on ammeter or home energy monitor like a Kill-A-Watt meter. You can usually find ammeters and Kill-A-Watt meters at your local hardware store or online. Multiply the hours used on the average day by the wattage listed below. This will give you the watt-hours consumed per day.
Remember that some items, such as garage door openers, are used only for a fraction of an hour or minute per day. A 300-watt item used for 5 minutes per day will only consume 25-watt hours per day. Where a range of numbers is given, the lower figure often denotes a technologically newer and more efficient model. The letters "NA" denote appliances that would normally be powered by non-electric sources in a PV powered home. If you are considering making your own power, we strongly suggest that you invest in a true RMS digital multimeter, a clamp-on type ammeter or a Kill-A-Watt meter. It actually makes sense to know where your power is being used even if you are not producing it, and if you are, these meters are essential diagnostic tools.
Ready to start your Do-it-Your-Way Solar journey?
How much money can you save by going solar?
A solar panel system for the average U.S. home can pay for itself in as little as 5-6 years. Use our solar cost calculator to find out how long it would take to eliminate your electric bill.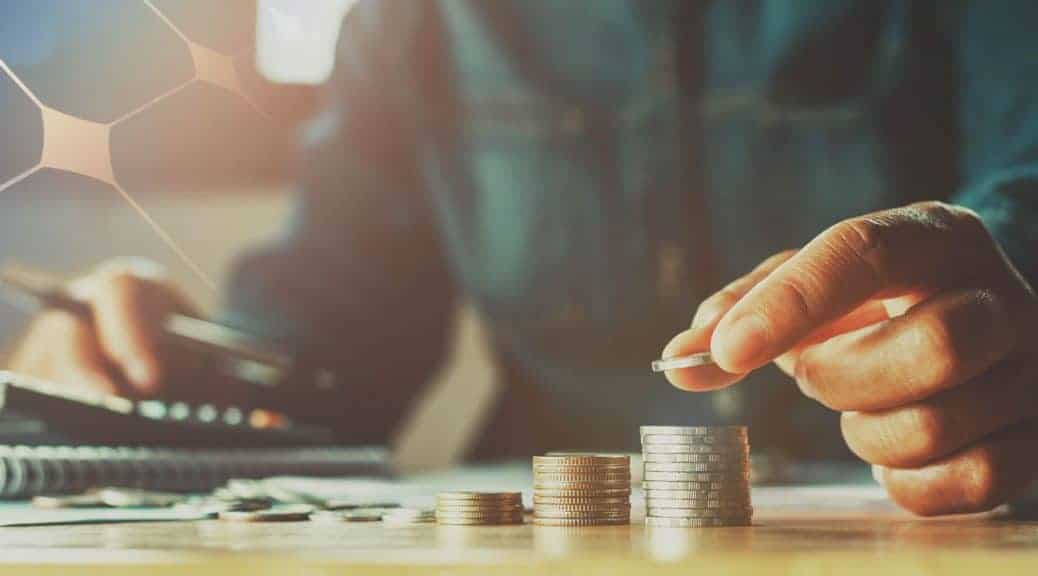 Appliance Consumption Table
Watts

Appliance

Watts

Appliance

Watts

Kitchen

Living Room

Tools

Blender

500

Bluray Player

15

Band Saw – 14″

1100

Can Opener

150

Cable Box

35

Belt Sander – 3″

1000

Coffee Machine

1000

DVD Player

15

Chain Saw – 12″

1100

Dishwasher

1200-1500

TV – LCD

150

Circular Saw – 7-1/4″

900

Espresso Machine

800

TV – Plasma

200

Circular Saw 8-1/4″

1400

Freezer – Upright – 15 cu. ft.

1240 Wh/Day**

Satellite Dish

25

Disc Sander – 9″

1200

Freezer – Chest – 15 cu. ft.

1080 Wh/Day**

Stereo Receiver

450

Drill – 1/4″

250

Fridge – 20 cu. ft. (AC)

1411 Wh/day**

Video Game Console

150

Drill – 1/2″

750

Fridge -16 cu. ft. (AC)

1200 Wh/day**

Lights

Drill – 1″

1000

Garbage Disposal

450

CFL Bulb – 40 Watt Equivalent

11

Hedge Trimmer

450

Kettle – Electric

1200

CFL Bulb – 60 Watt Equivalent

18

Weed Eater

500

Microwave

1000

CFL Bulb – 75 Watt Equivalent

20

Misc.
Oven – Electric

1200

CFL Bulb – 100 Watt Equivalent

30

Clock Radio

7

Toaster

850

Compact Fluorescent 20 Watt

22

Curling Iron

150

Toaster Oven

1200

Compact Fluorescent 25 Watt

28

Dehumidifier

280

Stand Mixer

300

Halogen – 40 Watt

40

Electric Shaver

15

Incandescent 50 Watt

50

Electric Blanket

200

200

Incandescent 100 Watt

100

Hair Dryer

1500

Ceiling Fan

LED Bulb – 40 Watt Equivalent

10

Humidifier

200

Central Air Conditioner – 24,000 BTU NA

3800

LED Bulb – 60 Watt Equivalent

13

Radiotelephone – Receive

5

Central Air Conditioner – 10,000 BTU NA

3250

LED Bulb – 75 watt equivalent

18

Radiotelephone – Transmit

75

Furnace Fan Blower

800

LED Bulb – 100 Watt Equivalent

23

Sewing Machine

100

Space Heater NA

1500

Office

Vacuum

1000

Tankless Water Heater – Electric

Desktop Computer (Standard)

200

Note: TVs, Computers, and other devices left plugged in but not turned on still draw power.

**To estimate the number of hours that a refrigerator actually operates at its maximum wattage, divide the total time the refrigerator is plugged in by three. Refrigerators, although turned "on" all the time, actually cycle on and off as needed to maintain interior temperatures.

Water Heater – Electric
4500
Desktop Computer (Gaming)
500
Window Air Conditioner 10,000 BTU NA
900
Laptop
100

Window Air Conditioner 12,000 BTU NA

3250

Well Pump – 1/3 1HP

750

Laundry

Paper Shredder

150

Clothes Dryer – Electric

3000

Printer

100

Clothes Dryer – Gas

1800

Router

7

Clothes Washer

800

Smart Phone – Recharge

6

Iron

1200

Tablet – Recharge

8
* The daily energy values listed here are for the most efficient units in their class and the information was obtained from Consumer Guide to Home and the General Electric website.
Use this table with our Load Evaluation Calculator
to find out how many kWhyour appliances would use per month.
Go to Load Evaluation Calculator →
Energy Star Appliances
The laundry area and kitchen of the modern house contain the biggest users of electricity. If energy is conserved and use of Energy Star appliances is maximized, your home is well on the way to becoming an example of independent living. Click here for a list of how much power each appliance uses.
Consider your appliances and how you use them. In general, side-load washers use less energy than top-load washers.
Many food preparations can be done without electricity, and meals can be cooked alternatively with a Dutch oven, pressure cooker, or toaster oven, and three dishes baking at once save the cook's time and conserve energy too.
Energy Efficient Refrigerators
Refrigerators are infamous for using way too much energy. If your existing refrigerator is over 10 years old, replace it with a new energy efficient refrigerator. Newer models are much more energy efficient than the old avocado green refrigerator at grandma's house. New refrigerators don't have to be expensive to be efficient. Check the Energy Guide stickers as well as the price tags. And last but not least, consider a smaller unit because, with refrigerators, bigger is not better.
If replacing your old unit with a modern high efficiency model is not an option, keep your old fridge tuned up by cleaning the ventilation grilles and giving it some room from the wall to allow for ventilation. Use the energy saving feature, if available, or set the thermostat to the minimum requirement of 38 degrees. Keep your freezer as full as possible. Use plastic bottles filled with water for empty spaces.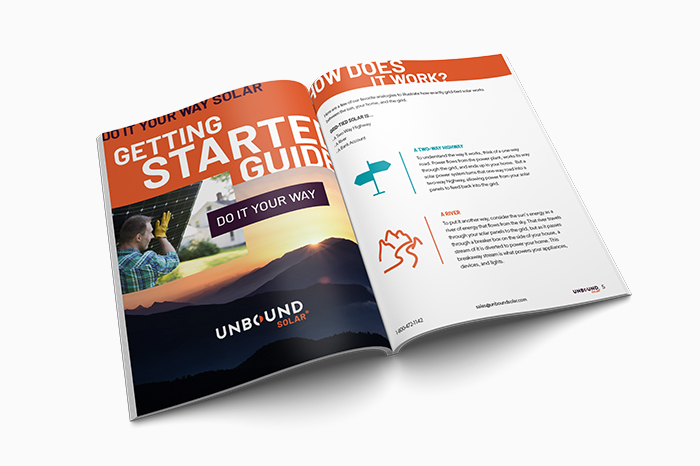 Download Our Getting Started Guide
New to solar? Download our free guide to learn the basics and get started designing a system that's right for you.