Today we're going to take a quick look at a new offering in our product line: the SolarEdge HD-Wave 7.6K inverter with an integrated electric vehicle (EV) charger.
SolarEdge is our default inverter choice for most grid-tied solar systems, and the 7.6 kW size is our best-selling model. You can read more about why we like SolarEdge in our review of the best grid-tied inverters on the market.
The model we're looking at today has the exact same features as that best-selling model, with one addition: an integrated port to charge your electric vehicle. Check out the video to see how it works:
All of the guts for the electric vehicle charger are right in the box. There is no extra work involved to install the EV Charger. Just mount the inverter on the wall, plug in the charging cable and you're good to go.
The best part about this inverter is that it's flexible. The car charger works even if you don't have solar installed. The inverter works even if you don't need to charge an electric vehicle. Neither function depends on the other to work properly.
You can start with one purchase (either the solar system or the electric vehicle), then add the other down the line. There's no extra wiring or circuit breakers to install, and you don't need to fear incompatible equipment.
The charge cable is sold separately and can be added any time you purchase an electric vehicle.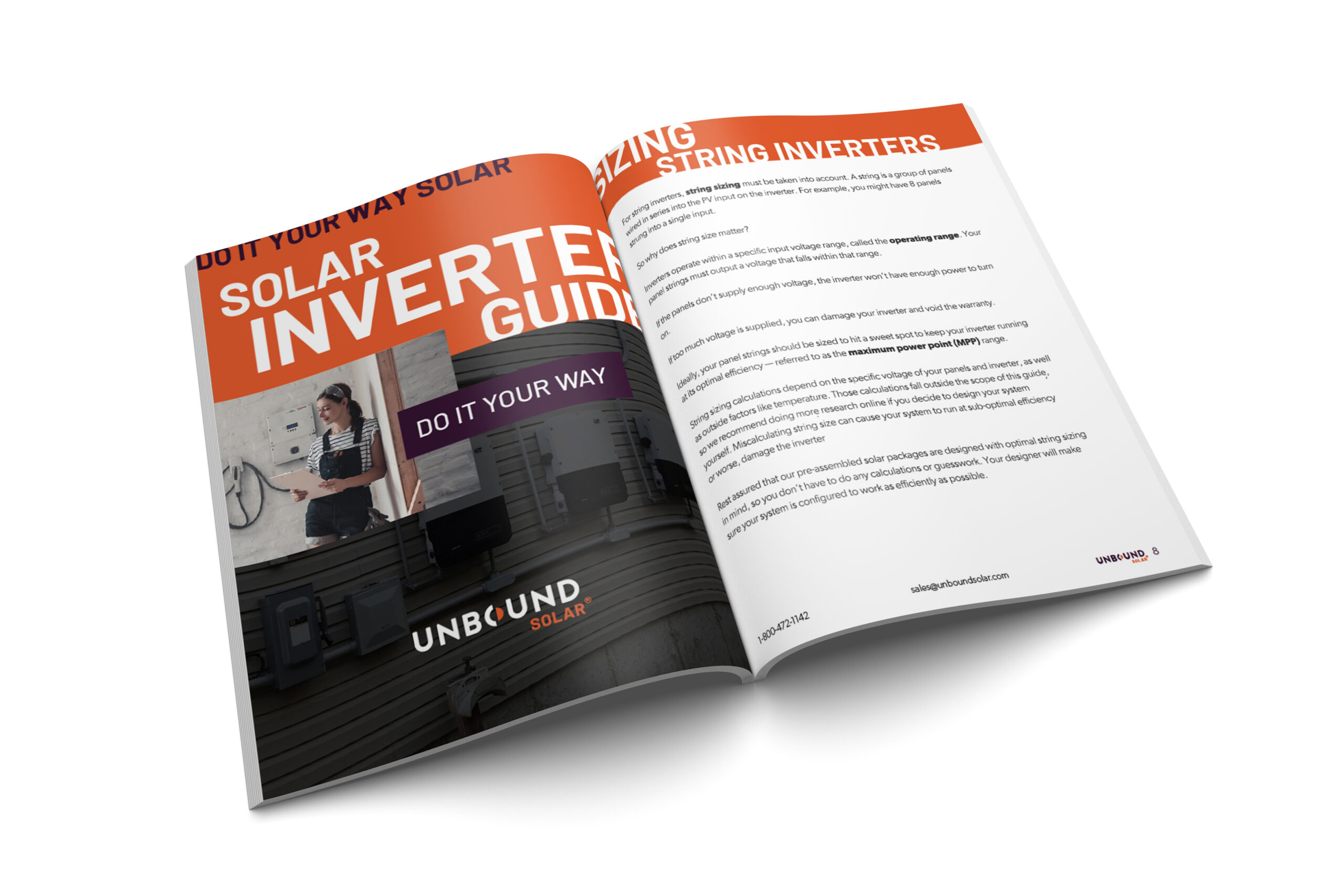 FREE Solar Inverter Guide
SolarEdge also plans to launch a 3.8 kW inverter with an EV charger. We stock the 7.6kW version in our warehouse, and the smaller configuration is stocked at SolarEdge and ready to ship on demand.
The 3.8 kW will be your choice if you want to get into a smaller system or just plan to add a few panels to your existing array.
With either option, the most interesting application we've seen for this product so far is building a solar power carport.
The basic idea: build the carport for shelter where you park, then mount the solar panels on top to start generating energy. The carport should be sturdy enough to double as a foundation for your system.
You can build the structure with your own design, or get a custom order from SunModo, a company that designs custom carports for solar applications.
Mount the HD-Wave with EV charger somewhere on the carport, and voila! You've got a nice little place to park, generate solar power and charge your electric vehicle.
It's a simple but brilliant solution if you're considering solar, and already have (or plan to buy) an electric vehicle. And it's pretty easy to install as a DIY project, even by yourself.
Where traditional inverters can weigh 65 to 75 pounds, the new HD-Wave inverters only weigh about 25 pounds. The car charging cable (sold separately) only weighs about 12 pounds, and you simply latch it on when you're ready to use it. One person can set up the whole system.
This is a fairly new product, but we've already seen some really interesting builds with these new hybrid units. We can't wait to see what you come up with!