Key info
50 x SolarWorld 280 Watt Black on Black Solar Panels
Results
System Size: 14 kW
Yearly System Output: 20,435 kWh per year
Federal Tax Incentive: Qualifies for $7,821 Federal tax credit
Utility Rates: 10 cents/kWh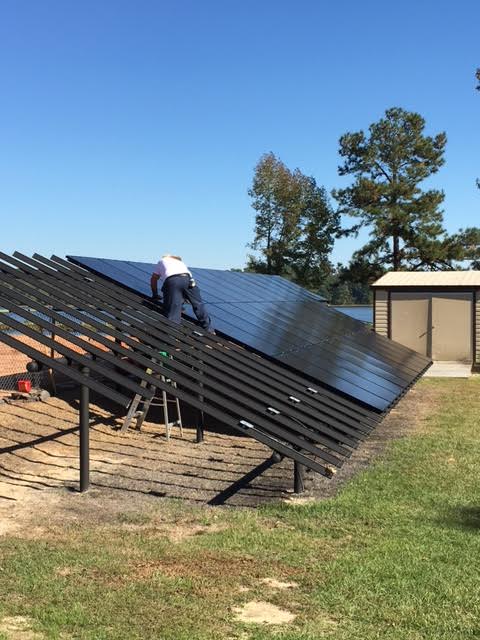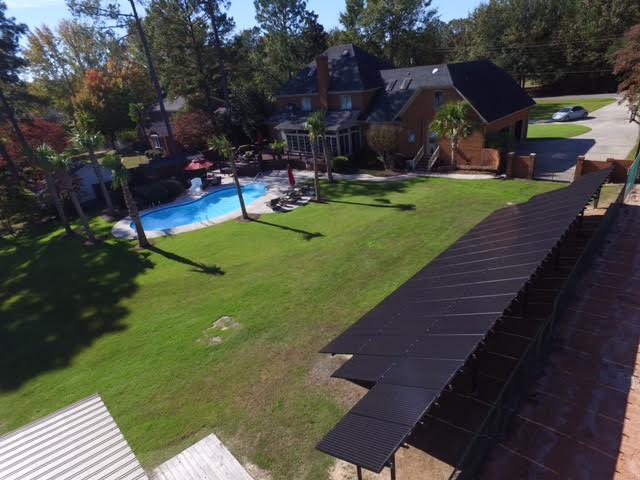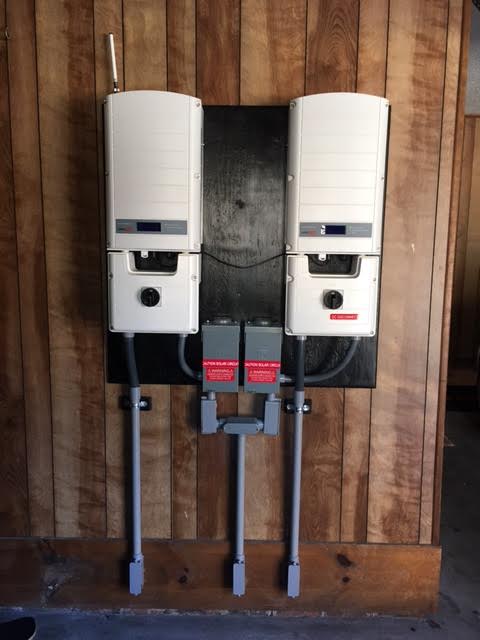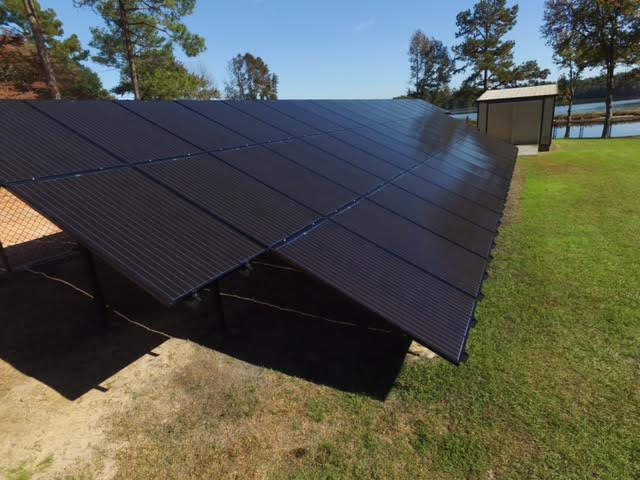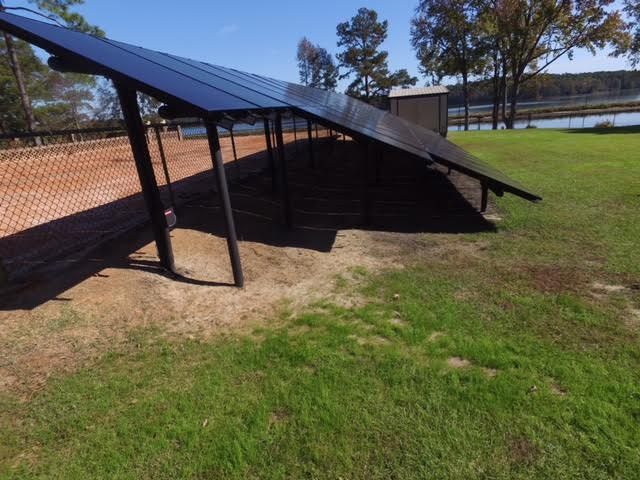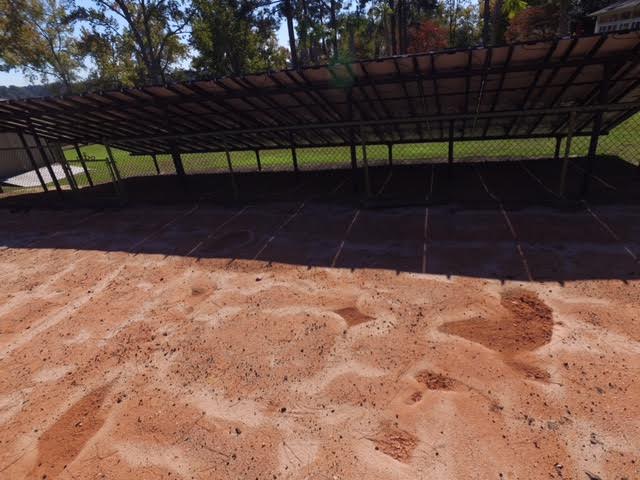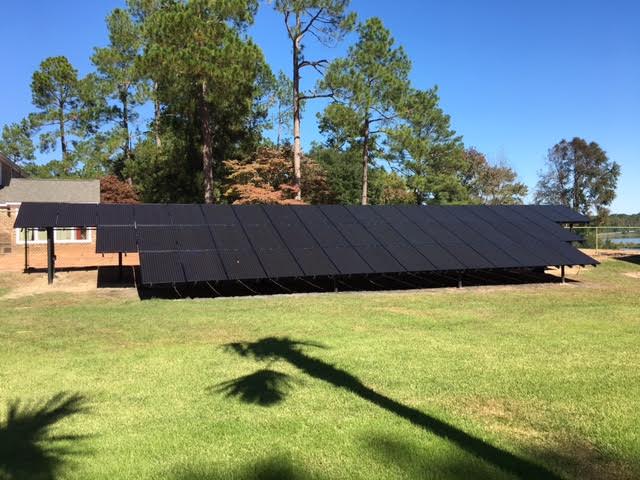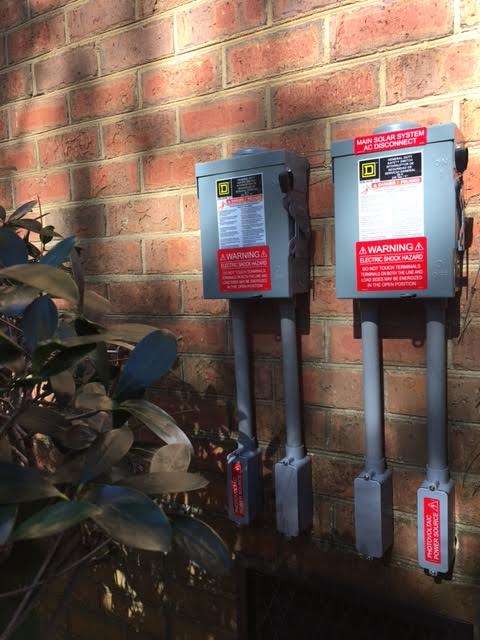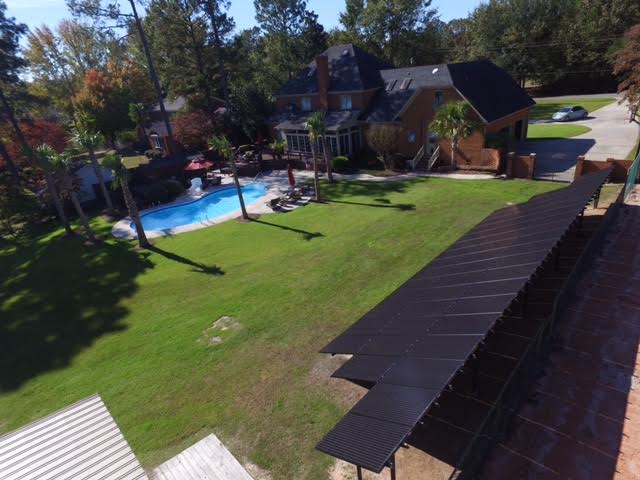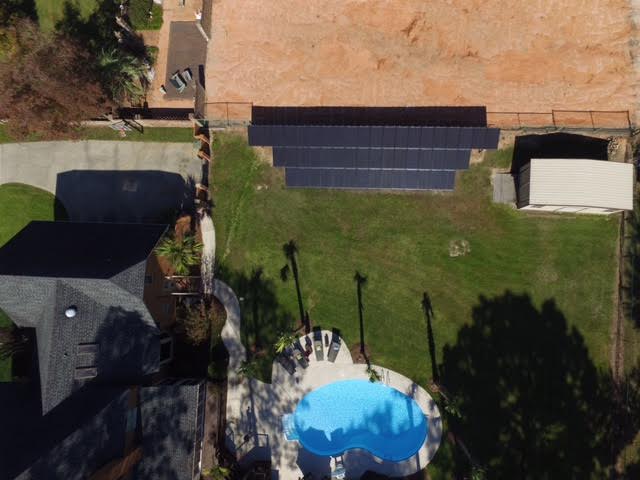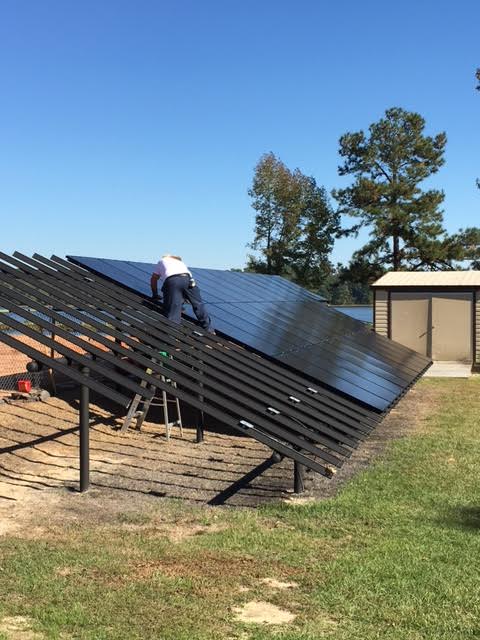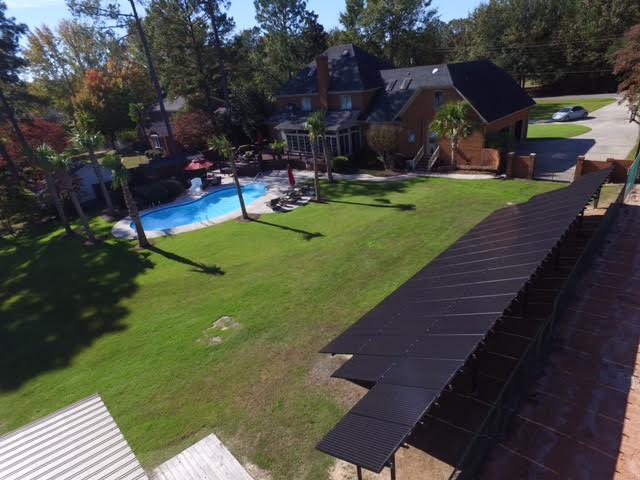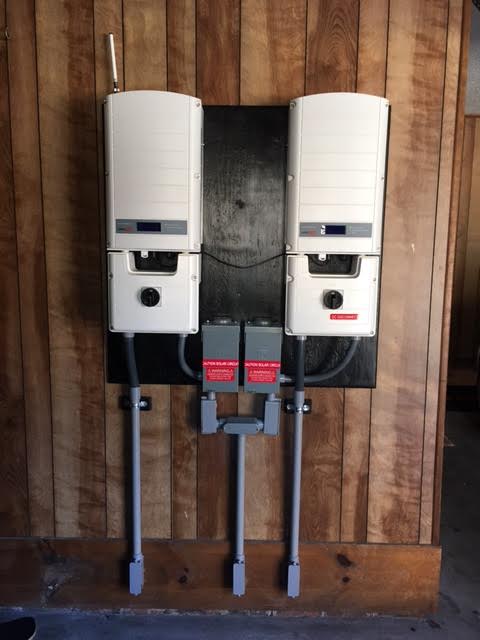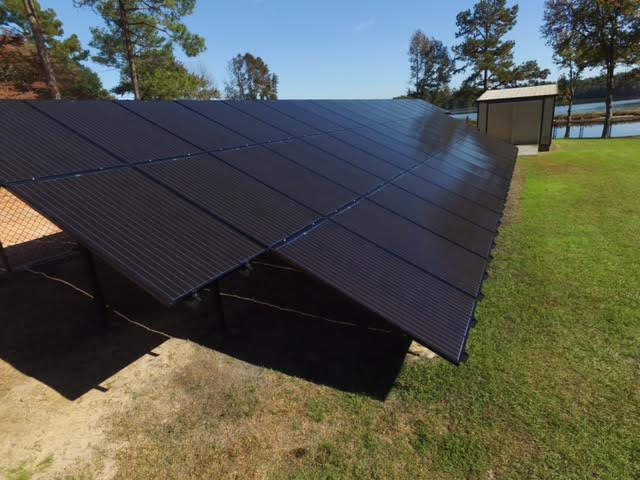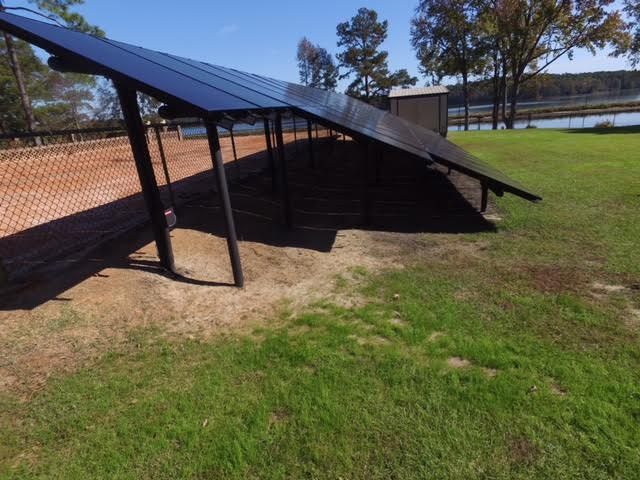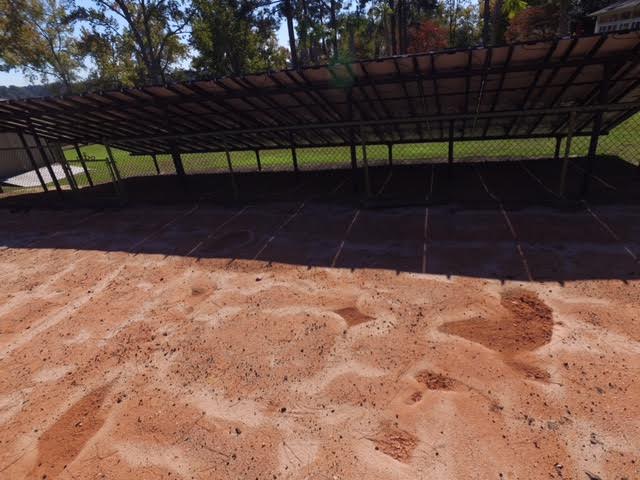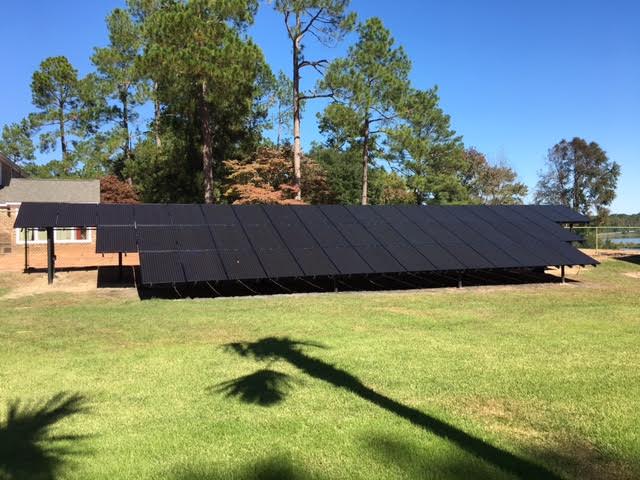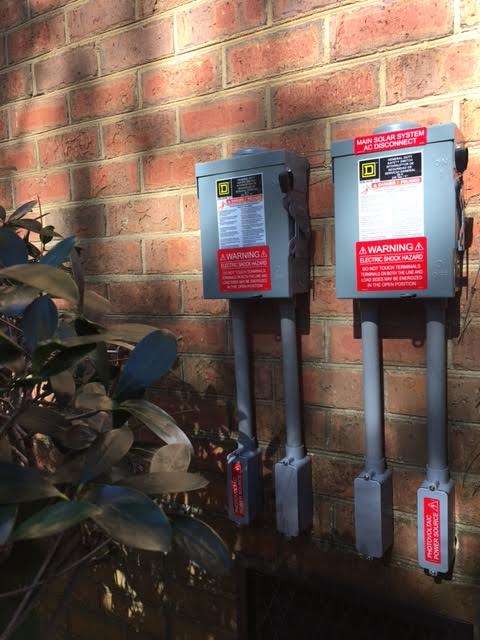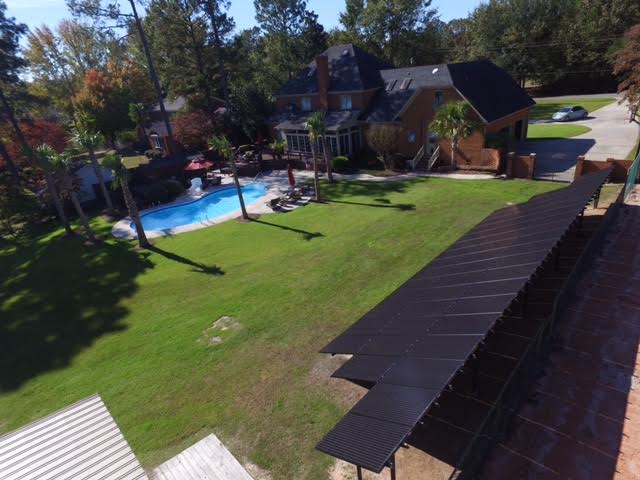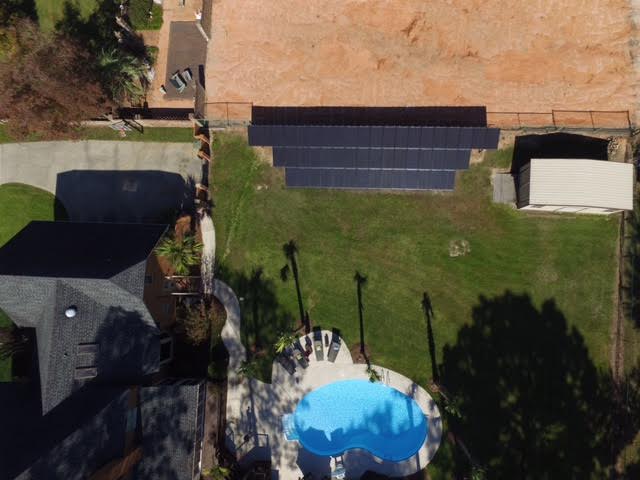 "The Best of Both Worlds" with Sully B.
Welcome to the first Install of the Month of 2017! To start the year off, we chose Sully B's great-looking grid tied system.
Sully wanted two things: the quickest return on investment, and a system that wouldn't look out of place in his gorgeous yard. Of course, purchasing wholesale is always going to have the quickest ROI. Not only do you save outright, there's also no paying interest on a loan or pressure to finance your system. It's just the price of the equipment and contract work if you choose it.  But… can a system like this also look phenomenal? We feel that Sully's system answers this question with a big yes, showing that it's possible to get the best of both worlds.
"Sully was different than most customers," shared solar design tech Isaac A.  "He was very interested in the aesthetics of his solar array." Because he saved so much choosing to purchase his equipment through Unbound Solar and hire a local contractor to install it, he was able to modify his system so it looked the way he liked.
The modifications Sully decided on included:
Black on black USA-made SolarWorld modules.
A symmetrically balanced array that required some custom design from solar tech Isaac A. In most cases, racking is engineered to pack as many modules into an area as possible without consideration for the way it looks.
Extra IronRidge XR1000 rails to accommodate the custom design.
The black steel pipes and black IronRidge rails that the black on black panels are installed on to give it its sleek, state-of-the-art look.
It was the first time installing solar for the local contractor Sully hired, so naturally the contractor had some questions. He spoke with Isaac several times, who was able to answer his concerns about the custom design and electrical design options that would meet the requirements of his local AHJ (Authorities Having Jurisdiction).
Read on for Sully's take on his new system!
Interview with Sully B.
How long was the full installation process from receiving your equipment to flipping the switch? How many people did it take?
From the time of placing my order with Unbound Solar, to receiving the equipment, to having my contractor install the system, it took approximately 5 weeks. On an average day there were two people working on the project.
Did you have any previous construction experience?
Neither myself, nor my contractor had any experience with solar installation. My contractor handled 100% of the installation.
What was the most confusing or difficult part of the installation?
There was a learning curve for my contractor early in the project. However, Isaac with Unbound Solar was very helpful with this aspect of things. I'm not sure anything was too difficult, but, this being my contractor's first solar project, it naturally caused a little anxiety. At the end of the day, any anxiety was unwarranted as the project went very smoothly.
Were there any unforeseen additional parts or tools you needed?
No. My contractor constructed the support system out of 3" steel pipe and Isaac referred him to IronRidge for design ideas and support.
How/Why did you choose to self-install?
Before I decided to hire an independent contractor and order my equipment through Unbound Solar, I had a reputable solar company come out and give me an estimate. The young man was very knowledgeable and professional, however he seemed more focused on trying to get me to finance my project rather than paying cash.
I wanted the shortest return on my investment and was not interested in paying interest on a loan. To me, that defeated the purpose. – Sully B.
The initial estimate through them was in the neighborhood of $52,000 for an 11 kilowatt system with 36 panels.
After having the salesman remove all the "inflationary" projections, I quickly realized I was going to need a larger system for my 4,600 square foot home. Instead of signing up that evening, I decided to do a little more research. I ended up contacting Unbound Solar and was introduced to Isaac. He was very knowledgeable and provided me with the facts about solar and how to maximize it. Based on the information I provided him, along with the available space in my back yard, Isaac designed a 50 panel system with 2 inverters. The cost for the equipment was $26K and my contractor charged me $12K to install it for a total of $38K before tax incentives. Bottom line, I got a lot more for my money using Unbound Solar!
Bottom line, I got a lot more for my money by using Unbound Solar! – Sully B.
What was your primary reason for adding solar to your home?
To save money on my power bill.
It's Your Turn
Download your free Getting Started With Solar guide and conquer your solar project! We'll help you navigate the permitting process, choose high-quality products, claim valuable state and federal tax incentives, and save money on installation costs.