Results
System Cost: $12,796 including installation
Yearly System Output: 9,623 kWh per year
Federal Tax Incentive: Qualifies for $3,838 U.S. Federal Tax Credit
Utility Rates: 10.9 cents/kWh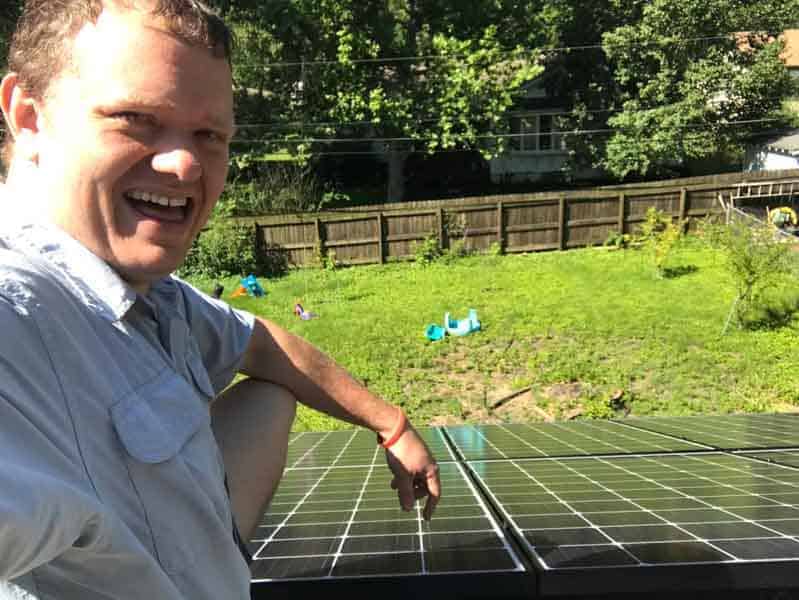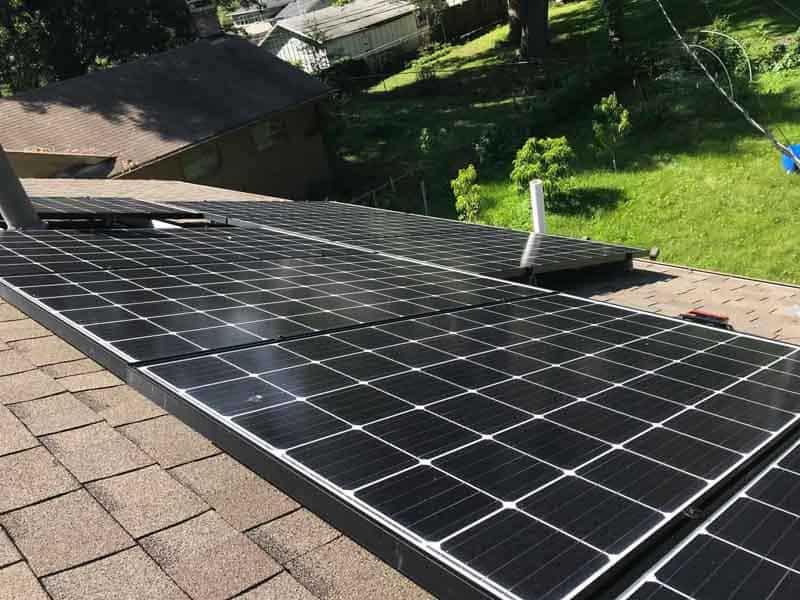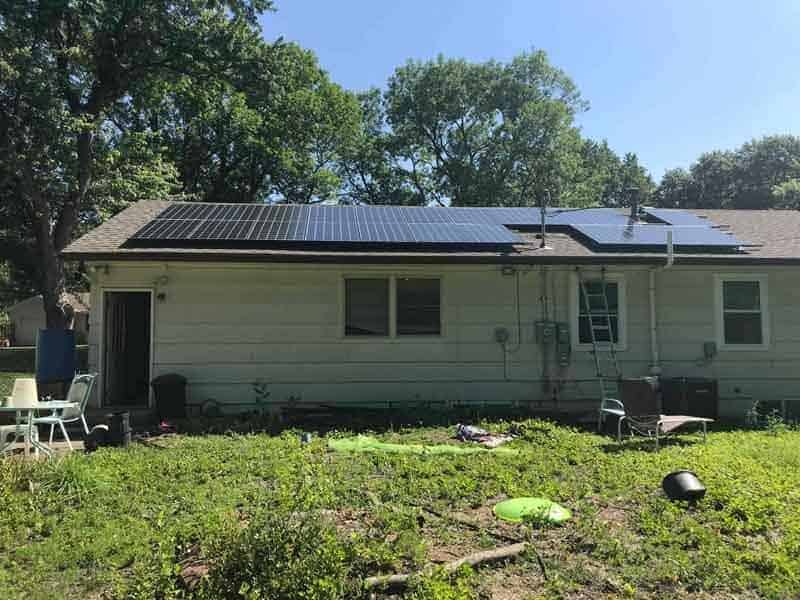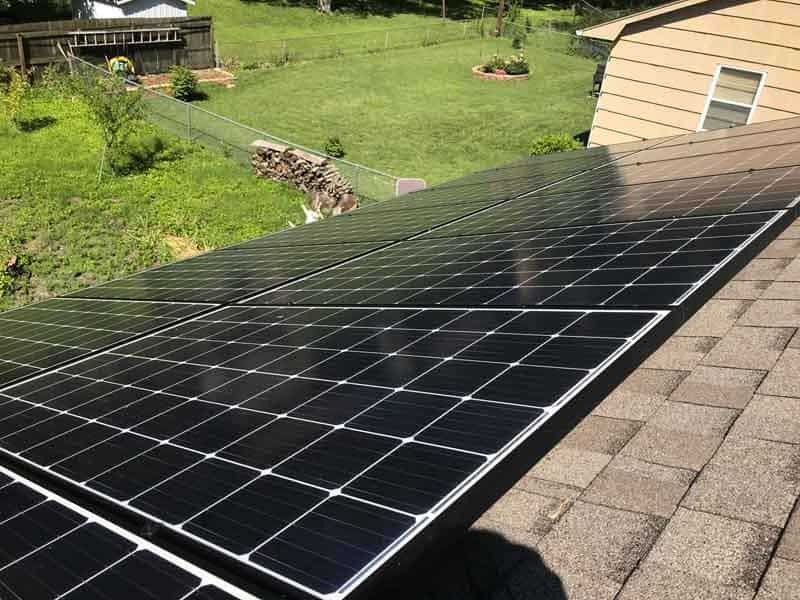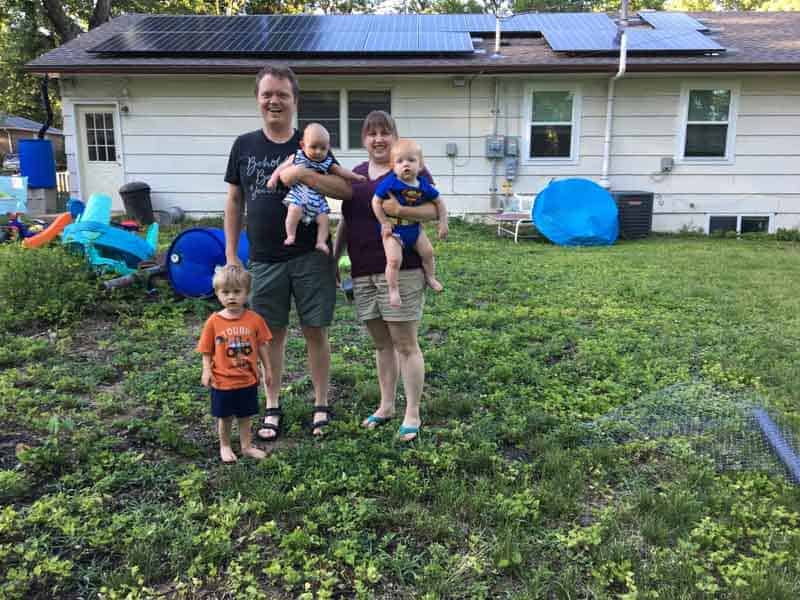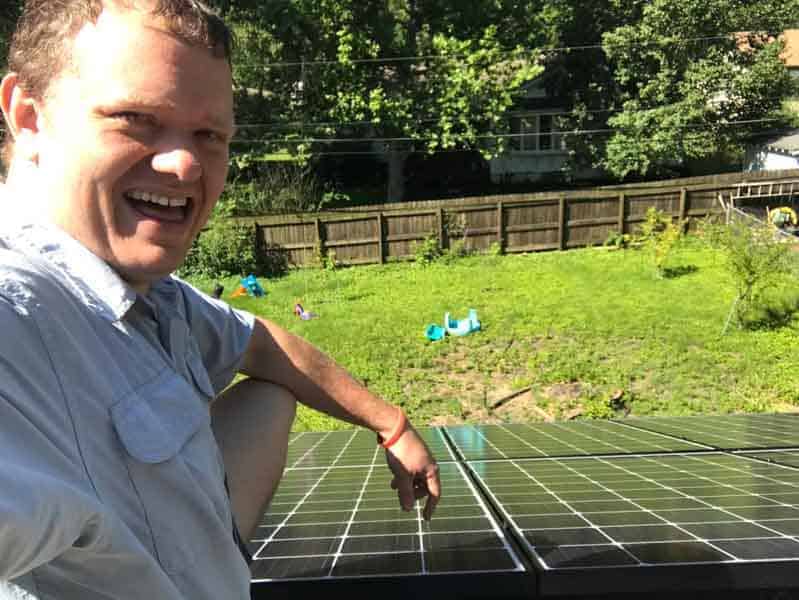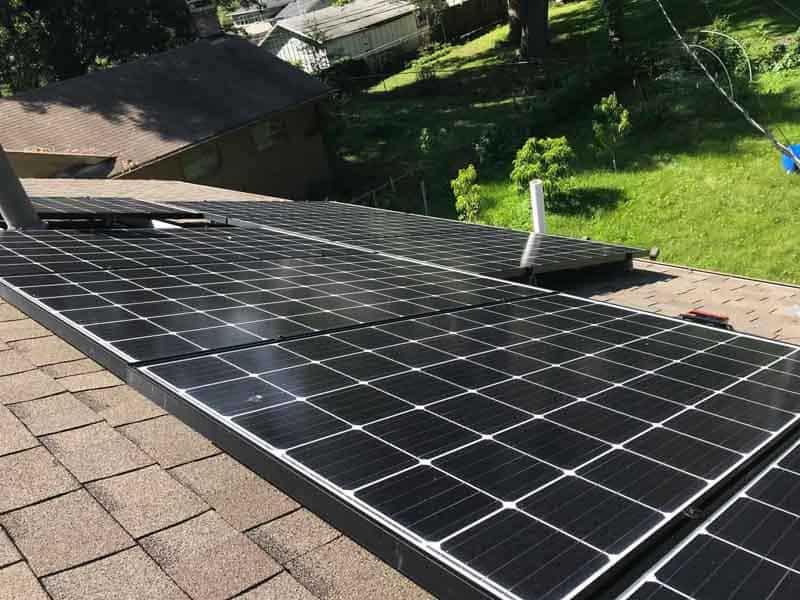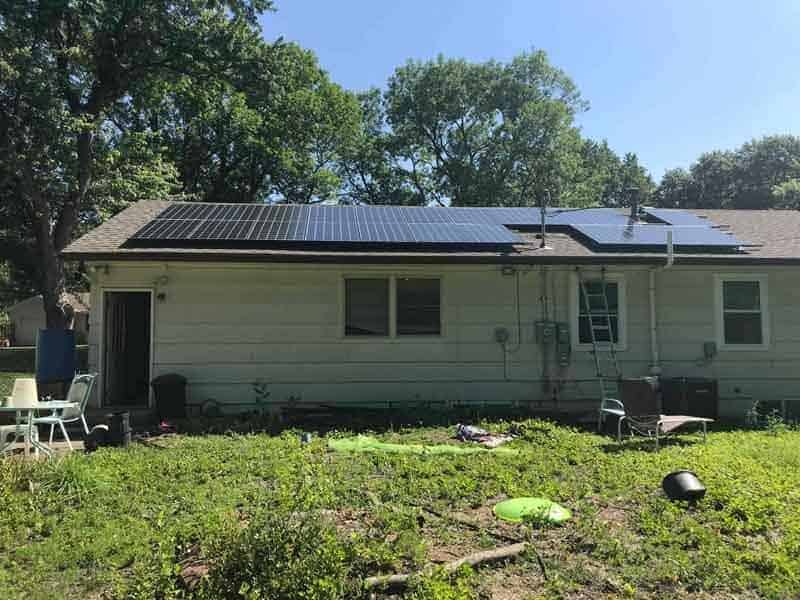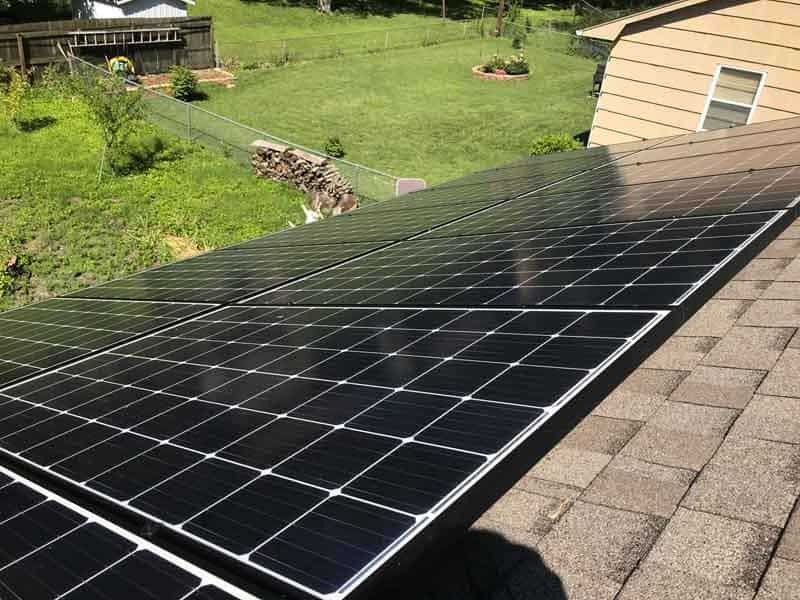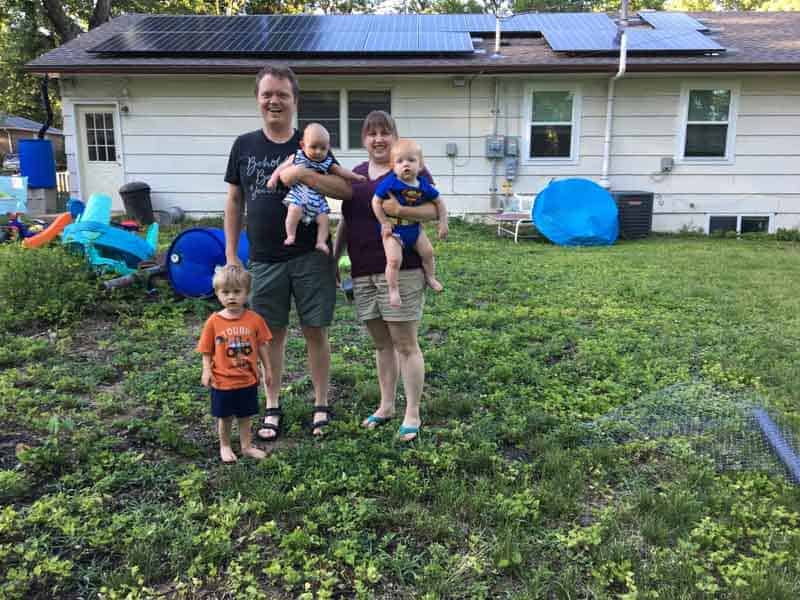 This month's featured project comes from Jonathan B. and family, who installed a 6.6 kW roof-mount system on their home in Missouri. Jonathan started out with a quote from a local solar installer, but soon realized he had the DIY background to do most of the work himself, which would save quite a bit of money if he was willing to put in the legwork.
Jonathan turned to online guides and YouTube videos to teach him what he needed to know about managing his own solar installation. He was meticulous about researching every aspect of his project to make sure he had all the details planned out before taking the leap with his purchase.
That planning paid off in a big way. Jonathan saved thousands on his project by doing most of the work between himself and his friends, only hiring an electrician at the end to inspect the wiring and approve the system for interconnection.
Here's what he had to say about tackling his DIY solar installation:
What solar system type did you Install?
Grid-Tied
Did you have any previous DIY experience?
My friend and I remodeled my basement putting in an egress window and I did a lot of the electrical myself watching youtube and learning from an electrician friend of mine.
What was the most difficult part of the installation?
The paperwork was most certainly the most difficult part. If I had it to do over again I would have hired a company to do that for me. I overcame it by just continuing to tackle it in small size pieces until it was done.
How many helpers did you have?
I had a friend with general construction experience that helped me throughout. Then the day we hung panels we hired two more friends from work to lift the panels. Then I also had an electrician to check everything when I was done.
Did you hire a contractor?
Just my friend with the carpentry experience and the electrician at the end
Were there any unforeseen additional parts or tools you needed?
Yes- though mostly it was because I was just trying to get my head around the project. I ended up taking back $400+ of materials moral of the story Wil Burlin knows best and just do what he says and you'll be fine.
How long was the full installation process?
4 days + waiting on our utility and city to inspect and turn on.
How did it feel to get your solar project finished?
Amazing! We are so excited. Our first bill was $8!! So exciting to be producing our own electricity!
Who else did you consider before choosing Unbound Solar?
We were in contract with a local installer but then I got sense knocked in to me as I considered how long it was going to take to pay off. Then we remembered Wil and Wholesale and reached out to him. We picked up where we had left off a few years ago and now here we are!
What was your total solar install costs? (Ball Park)
$12,796.45
How much did you save on your taxes?
$3,838.94. I also got a utility rebate of $3,307.50 so you could subtract that directly from the install costs.
Components in Jonathan's system:
Jonathan's Solar Breakdown:
System Cost: $12,796 including installation
Yearly System Output: 9,623 kWh per year
Federal Tax Incentive: Qualifies for $3,838 U.S. Federal Tax Credit
Utility Rates: 10.9 cents/kWh
It's Your Turn
Download your free Getting Started With Solar guide and conquer your solar project! We'll help you navigate the permitting process, choose high-quality products, claim valuable state and federal tax incentives, and save money on installation costs.