Results
System Cost: ~$21,000 including installation
Yearly System Output: 16,202 kWh per year
Federal Tax Incentive: Qualifies for $6,200 U.S. Federal Tax Credit
Utility Rates: 8.77 cents/kWh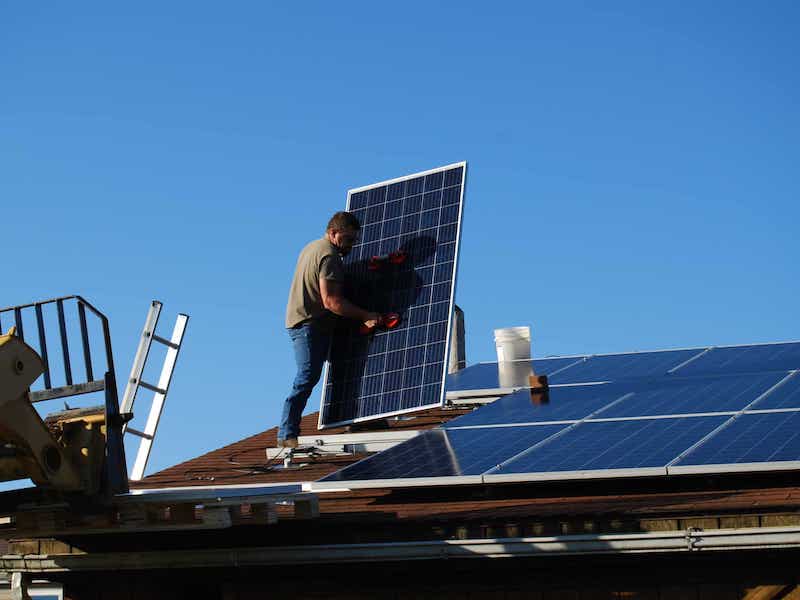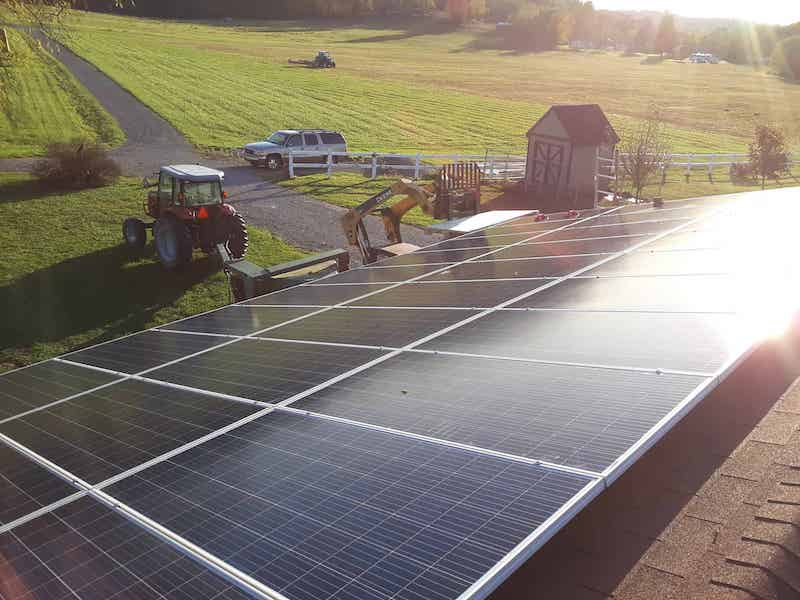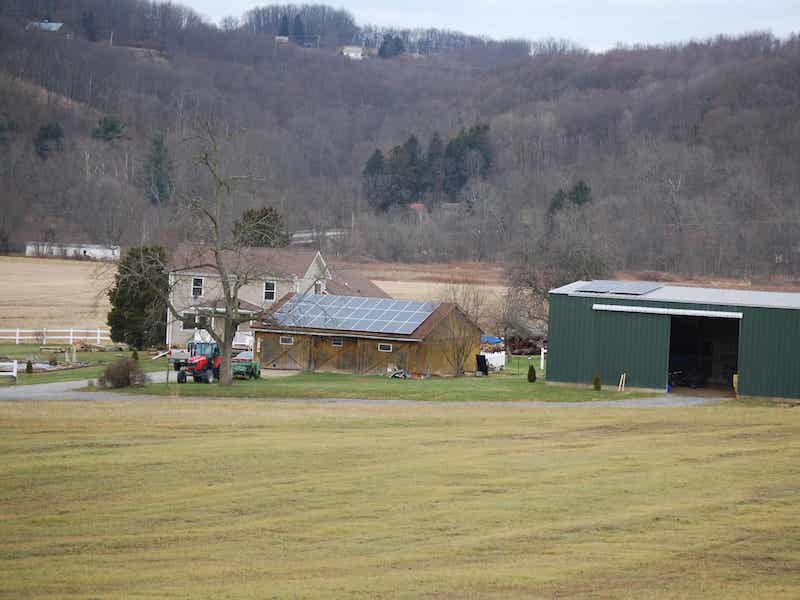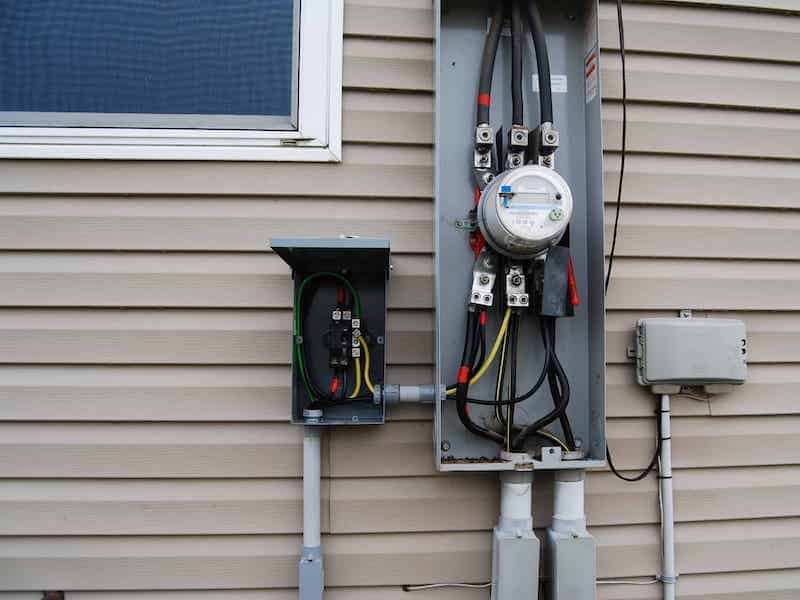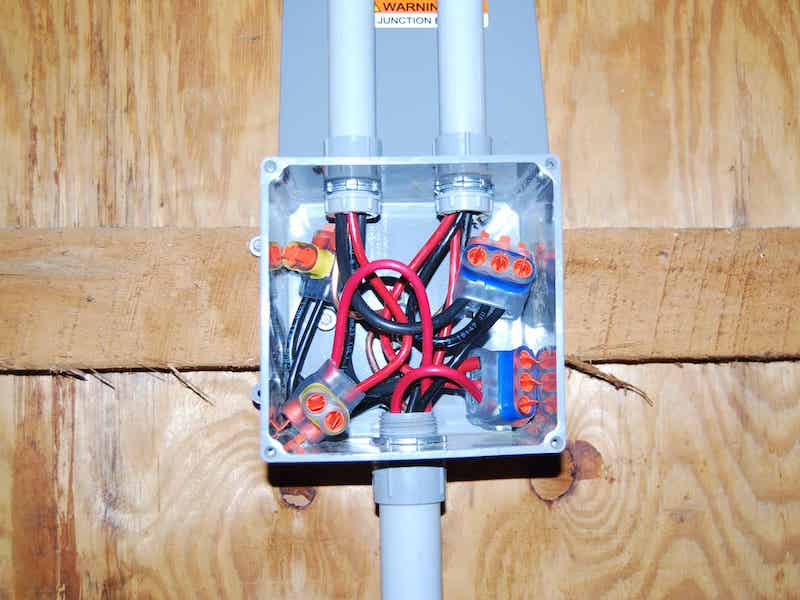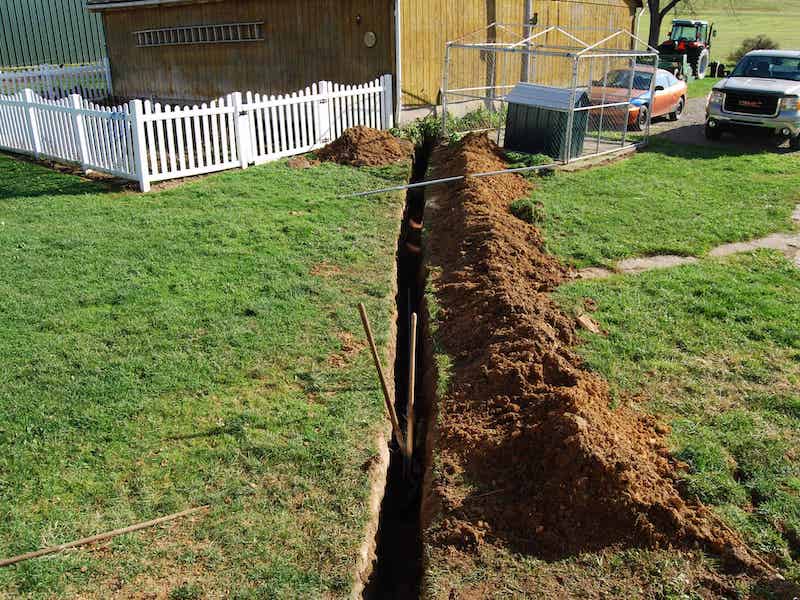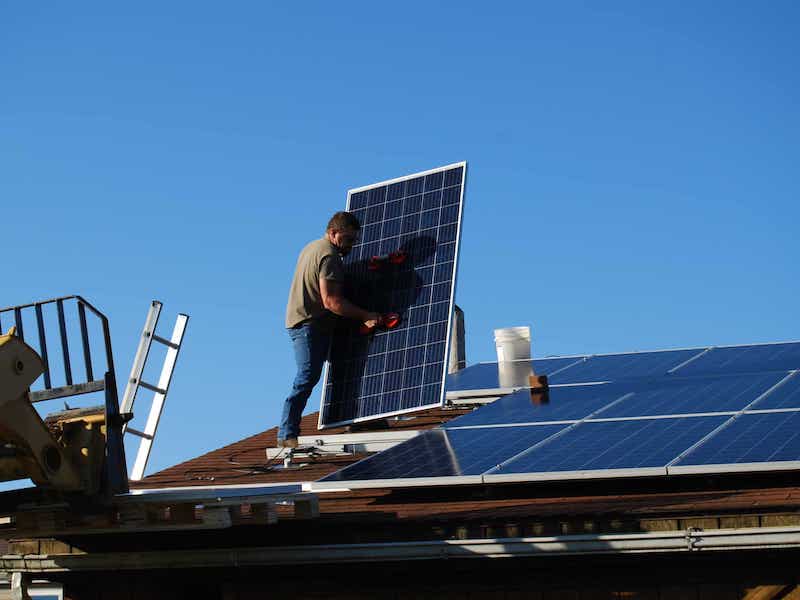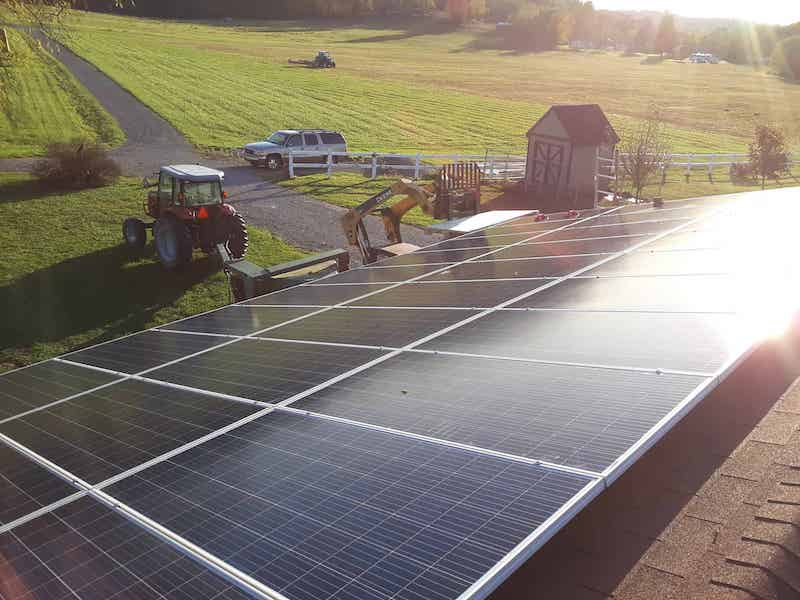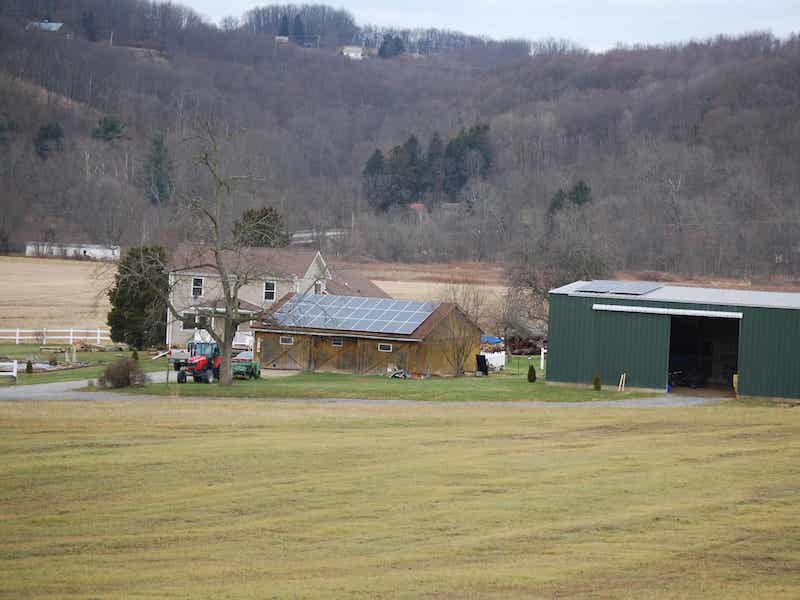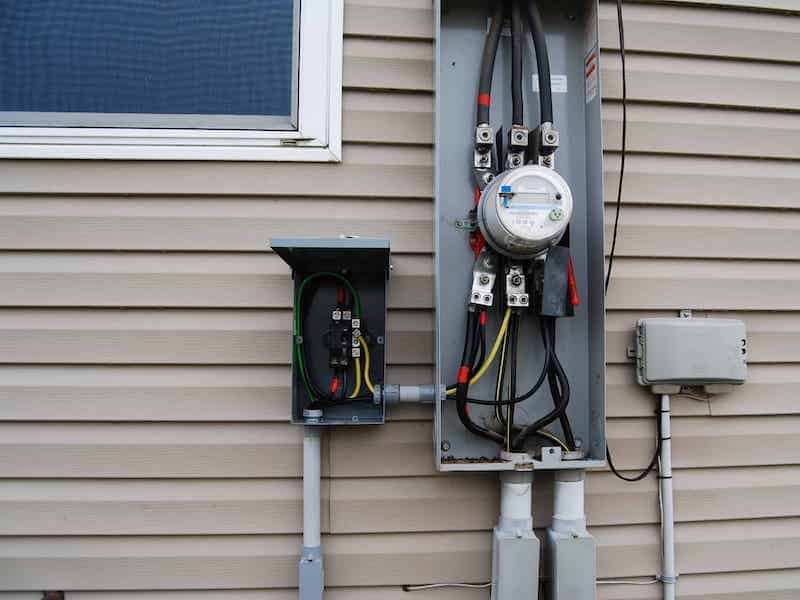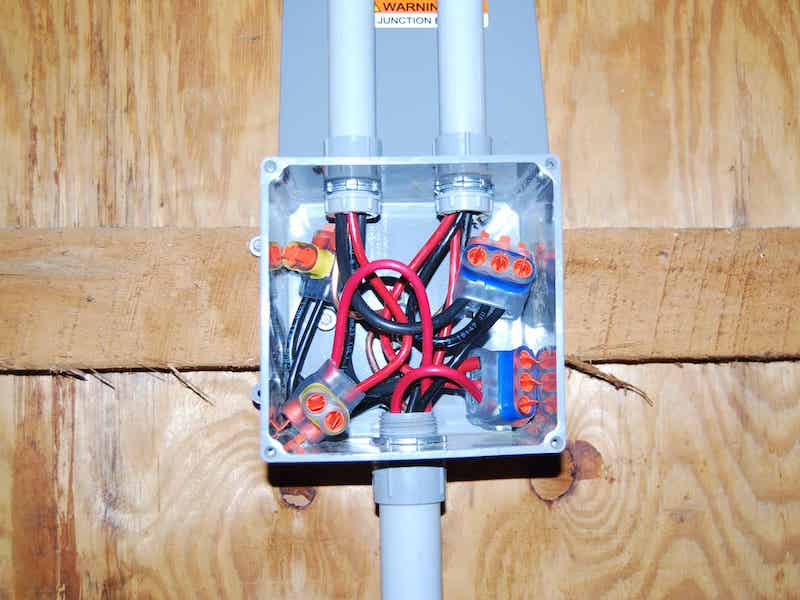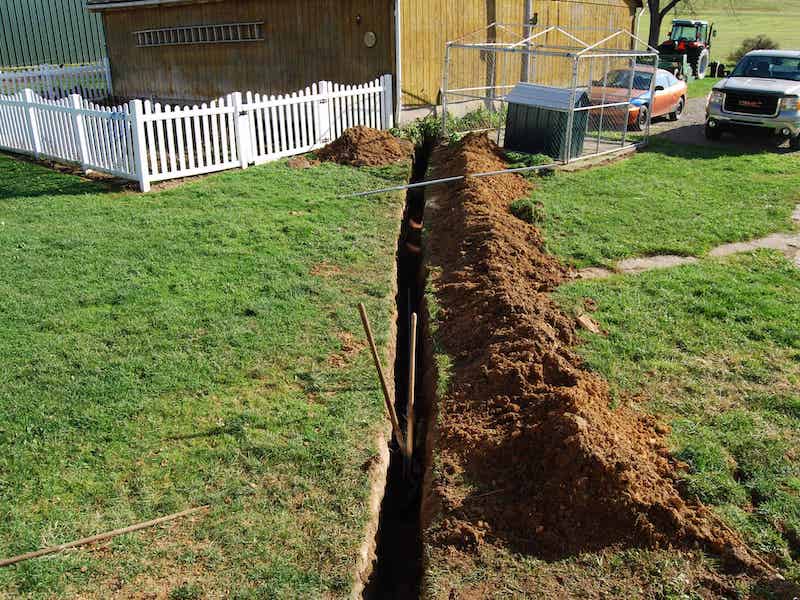 Our December Install of the Month winner is Nathan H. from Pennslyvania! Like many people interested in solar, Nathan started his research by requesting a quote from a turnkey installer. But high costs and restrictive financing options prompted him to look for a smarter alternative.
Since Nathan had extensive experience with construction and electrical projects in the past, he asked how much the equipment would cost if he decided to install his own system. The installer brushed him off and said it needed to be professionally installed, but Nathan wasn't satisfied with that response.
After a bit more research, he found Unbound Solar's complete system kits online and connected with Mike Mitchell, his in-house system designer, and Derk Shelley, his tech support consultant. Mike and Derk helped Nathan design his system and plan the long wiring run from his barn to the array, recommending a large wire size to offset voltage drop and ensuring interconnection to his service panel was up to code.
Though his project was not without its challenges, taking on a DIY install was well worth the effort for Nathan. He saved thousands on the price quoted to him by the turnkey installer and ended up with a more powerful system in the process.
Here's what Nathan had to say about his DIY solar experience:
What solar system type did you Install?
Grid-Tied
Did you have any previous DIY experience?
Yes, have worked on and completed many DIY projects. Installed several electrical services, built my barn, install several septic systems, and many other projects.
What was the most difficult part of the installation?
Nothing was what I would classify as difficult, but there was a few challenges with the install:
Should have oversized conduit by 2 sizes. Only oversized by 1 size. Made pulling wires harder than it needed to be.
Ran 6 AWG solid ground. Should have used twisted bare or THHN. Would have made pulling through extensive runs easier.
Hit barn feed line with trencher. Had to replace line and sub panel in barn. Ended up digging the remaining 70+ feet of ditch by hand.
Had some issues finding a code acceptable way to make my line side interconnection connection. Had limited space between my 400A service and 2 200A panels. Did not have clearances to use a 3 wide lug, or the height to use stacked lug. Ended up using 6 double lugs. One upside down with another stacked, right side up, on top.
How many helpers did you have?
I did most of the install myself. My step father helped about 10 hours or so to help pull wires and install some racking. My neighbor helped for pulling wires and digging some ditch.
Did you hire a contractor?
No, just the electrical inspector for final inspection
Were there any unforeseen additional parts or tools you needed?
Nothing that was unexpected, but did have to purchase additional items that were not in the kit. Wire, sub panel, conduit, MC4 connectors, and crimp tool.
How long was the full installation process?
It took about 2 1/2 months do to the complete install, working in my spare time. It took approximately:
12 hours for the racking and modules on both buildings
5 hours to install and wire solar panels
8 hours to dig the 2 ditches
10 hours to replace wiring and sub-panel in barn (after trencher accident)
16 hours installing inverters with interconnection wiring and commissioning
14 hours to pull all wiring, including extra run from barn to house to possible upgrade of a third inverter and up to another 20 panels on the barn.
How did it feel to get your solar project finished?
Great, No more running conduit and pulling wires (at least for this project). Looking forward to saving on energy bill for many years to come.
Who else did you consider before choosing Unbound Solar?
Had a consultation with a turn key installer. Wanted to install a 23 Silfab panel system. Had many "Free" energy savers for my house, that I did need installed. Had to finance through them. Asked the sales rep what the cost of just the equipment would be if I was to install it myself. He actually laughed at me and said "you can't install your own system, it needs to be professionally installed". After he left looked online and seen what the actual cost of a DIY system was. I was set on the DIY install. Looked at several sites and Unbound Solar had the best pricing and great reviews. I knew this was the way to go for me. Twice the system at less than 1/2 the cost.
What was your total solar install costs? (Ball Park)
Just under $21,000 before tax credit
How much did you save on your taxes?
Was only able to receive the federal tax credit, just under $6,200
It's Your Turn
Thinking about making the switch to solar? Download our Getting Started Guide. We'll walk you through everything you need to know about buying a solar energy system that covers your needs.