Complete
Solar System Kits
Unbound Solar offers complete solar panel kits that include everything you need for a solar system. Browse complete solar systems and backup power kits for homes, businesses, boats and RVs, remote industrial, and more.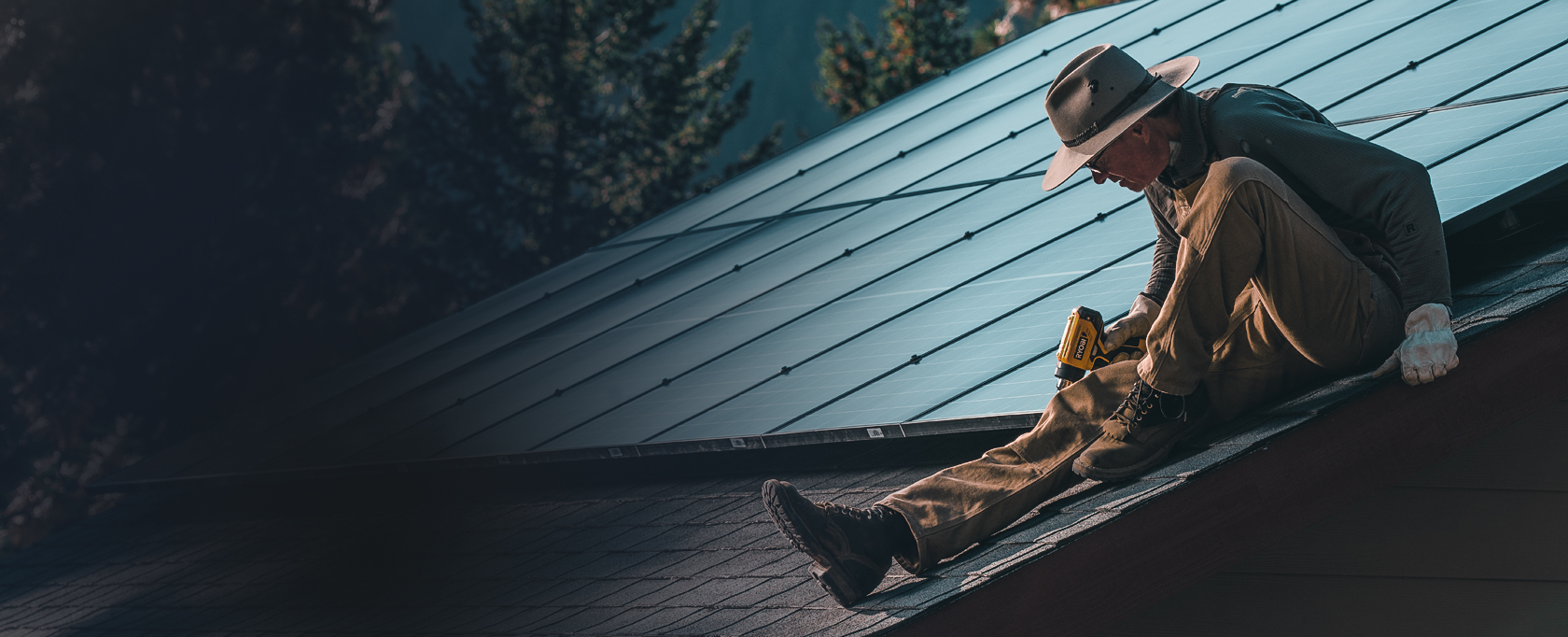 Ready to get started?
Check out our Fast Step by Step Process to get your ready to save more on solar today.
Get Started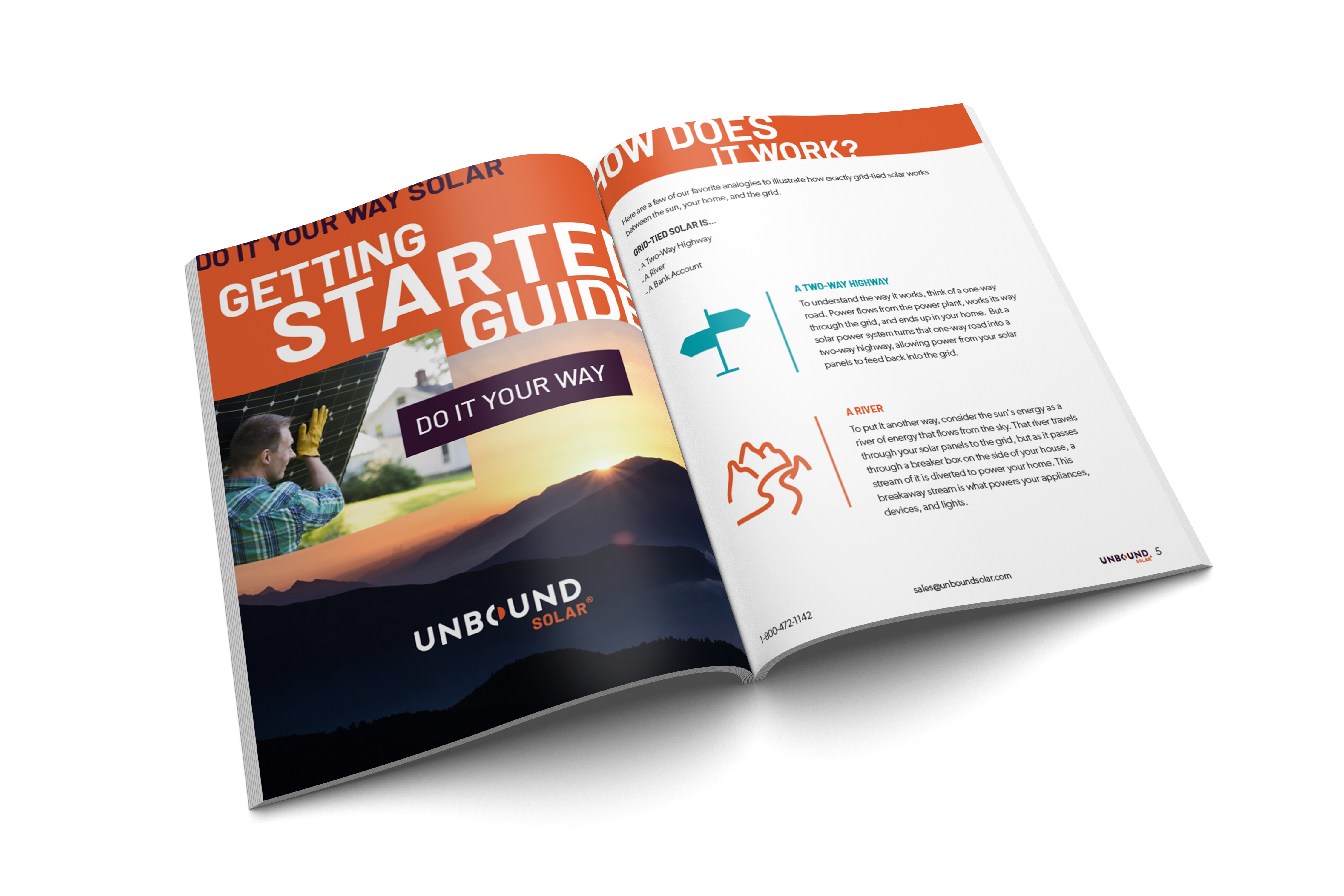 Guide
Grid-Tied or Off-Grid?
Which solar system type is best for you? Find the answer in our handy guide for choosing your solar panel kit.
Get the Guide
Custom Systems
The home and industrial solar systems above usually work for most folks' needs, but we wouldn't be the DIY Solar Experts if we didn't specialize in custom system design. Whatever your application, our techs are here to talk to you about it and design the perfect solar panel kit.
Complete Solar Panel Kits
Unbound Solar stocks and delivers a complete solar power system for homes, businesses, boats and RVs, remote industrial and unique applications to utilize solar energy. We also customize systems to fit your exact energy needs.
Each solar panel system contains everything you need, from connectors to mounting hardware and all the essentials, and you can order a solar battery bank for backup power generated from the solar panel kit.
You can install your solar power system as a DIY solar project or opt to hire a contractor.
When you purchase a complete solar system from Unbound Solar, you get tailored solutions and lifelong support. We'll help you calculate how many solar panels you need, determine the cost of your solar system and guide you when you're ready to install the solar panels. 
Read our step-by-step guide to learn more about going solar, or reach out to us directly with questions.
A Safe and Secure Solar Panel System
A solar power system ensures you are equipped in the event of an outage from a natural disaster, whether you choose to ground mount or install your solar panel kits on the roof of your home. Regardless of the choice you make, you will no longer rely on the city or town grid solar system and reduce or totally eliminate your monthly electric bill.
Even better, order a grid-tied solar panel system to sell some of that energy back to the energy company. Each home and its necessities are different, so it is important to evaluate all the options and determine what works best for you. Although it can initially seem confusing, use our guide on how to size a solar system before you order your solar panel kit.
Which solar power kit is right for me?
Every project is unique so we're here to help you determine the right kit for you. Our knowledgeable team of techs will answer your questions and make sure you select the appropriate kit for your project. Or browse our resources, videos, and guides to help decide which solar system kit best suits your needs.
What does my solar kit contain?
Each kit contains all the major components you need to install a complete solar power system. Choose from a variety of solar power kits to accommodate your installation needs. Our grid-tied kits include solar panels, inverters and a racking system. The off-grid solar power kits include batteries, solar panels, a power center and your racking system. Complete kits are also available for grid-tied systems with a battery backup, RV and marine off-grid systems and remote industrial solar panel systems. Customize any kit with additional items that align with your project needs.
What if my energy needs change?
Our designers are experts at building flexible systems that can grow right along with your energy needs. Solar panel kits make the perfect starting point for a project that may need more energy down the line. We customize each kit for your needs, so that your system is expandable to account for increases in energy consumption.