Results
System Size: 14.25 kW
Yearly System Output: 23,673 kWh per year
Federal Tax Incentive: Qualifies for $6,412 Federal tax credit
Utility Rates: 13 cents/kWh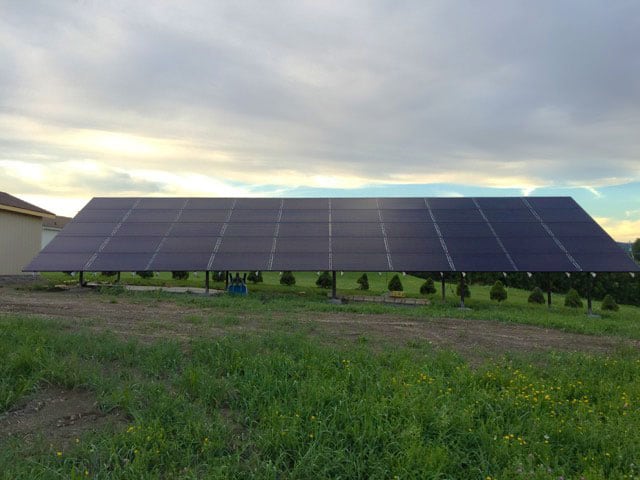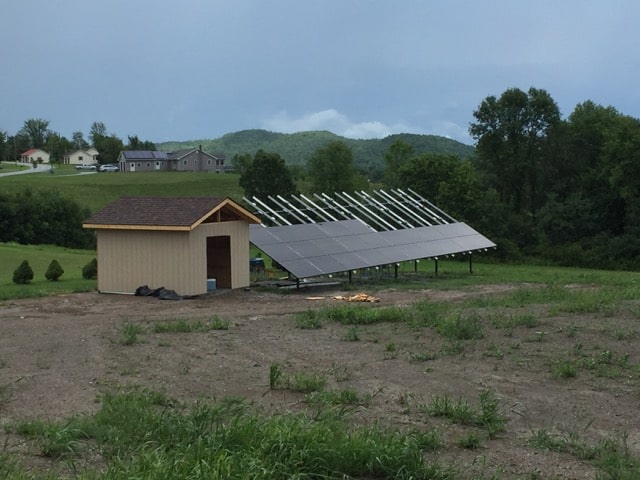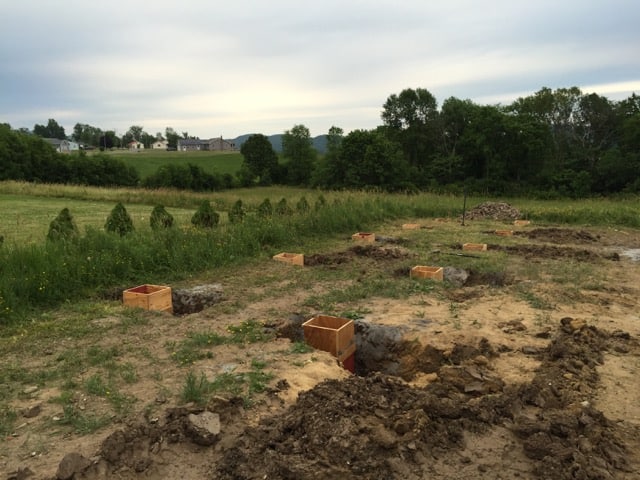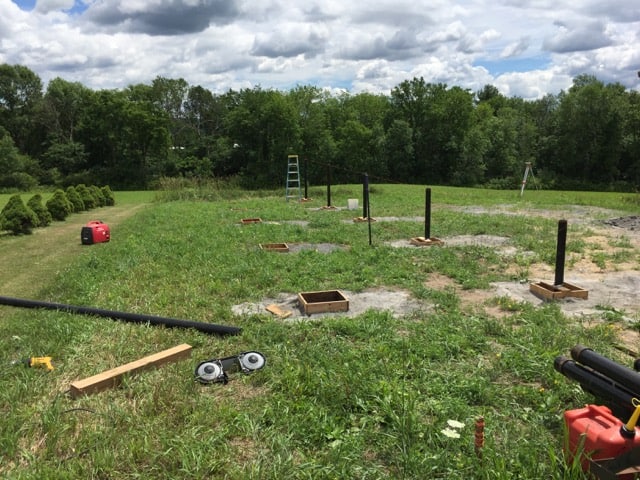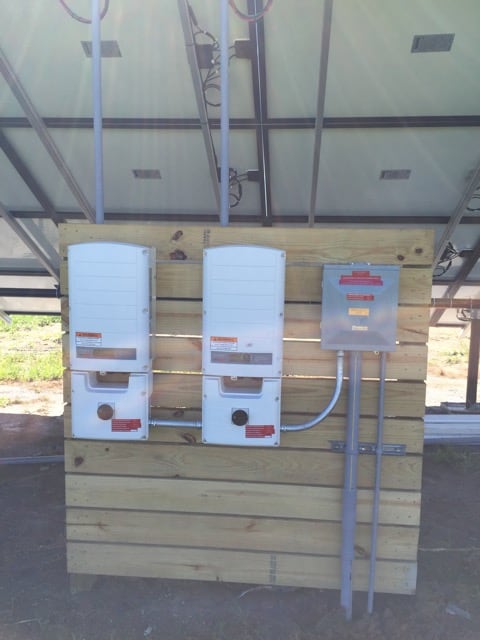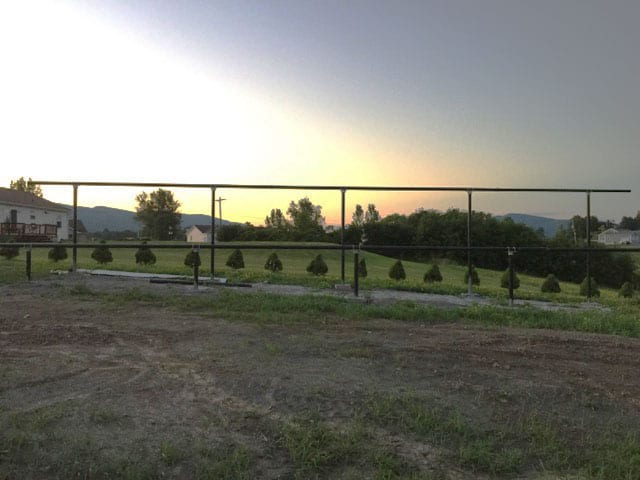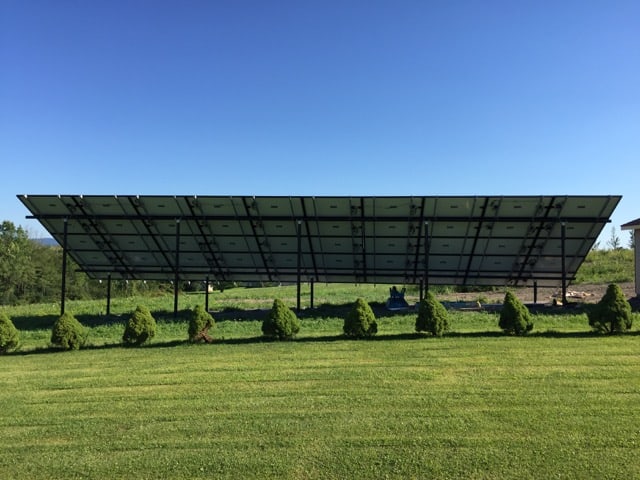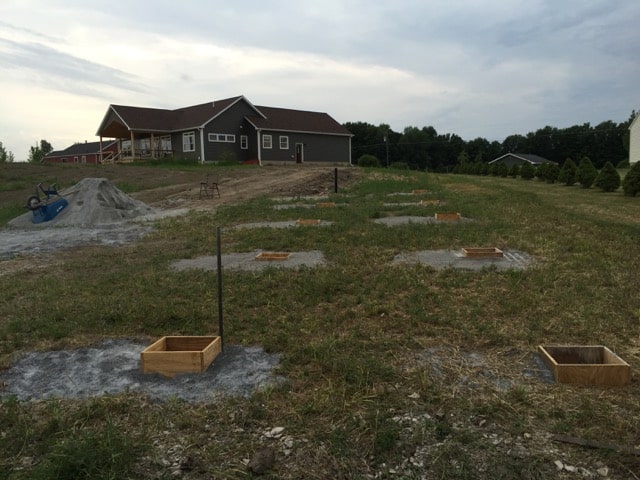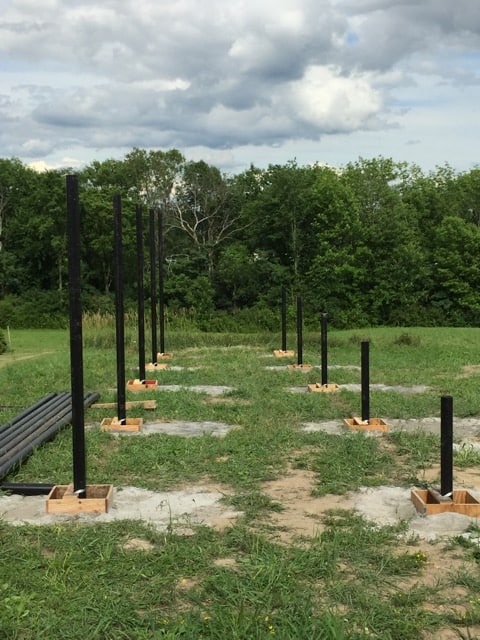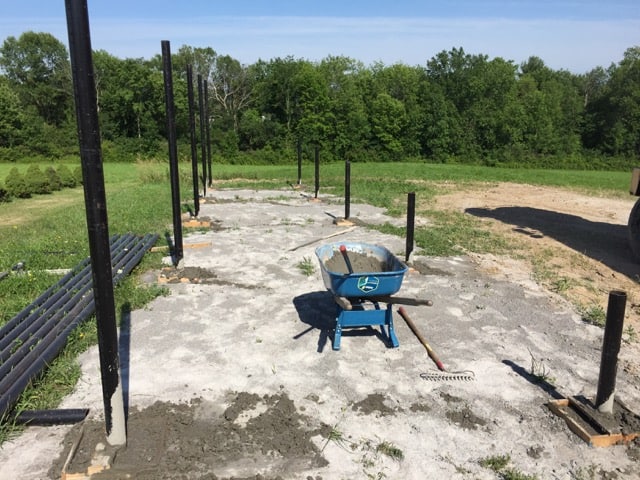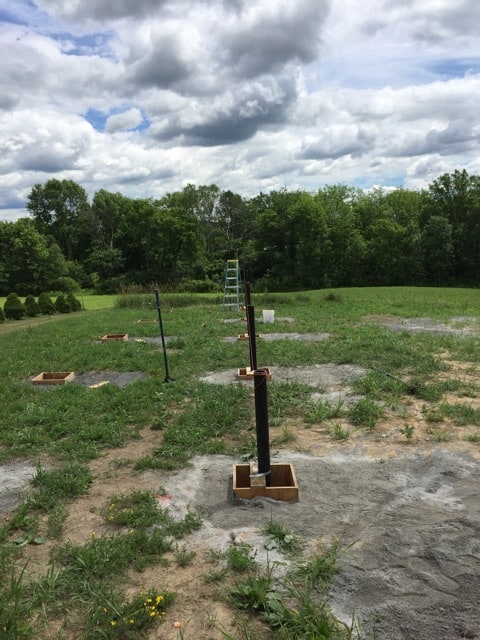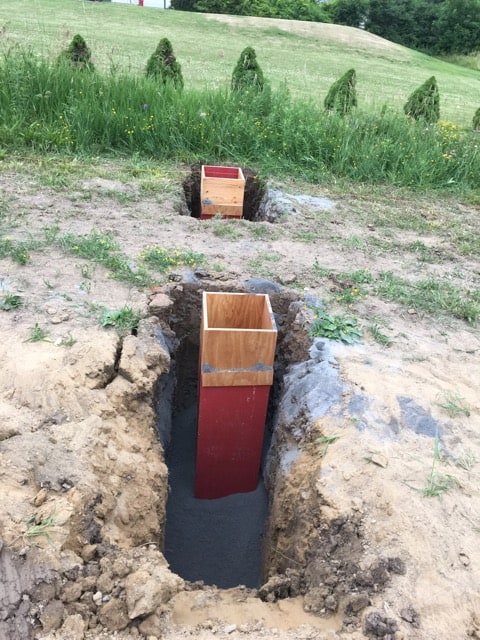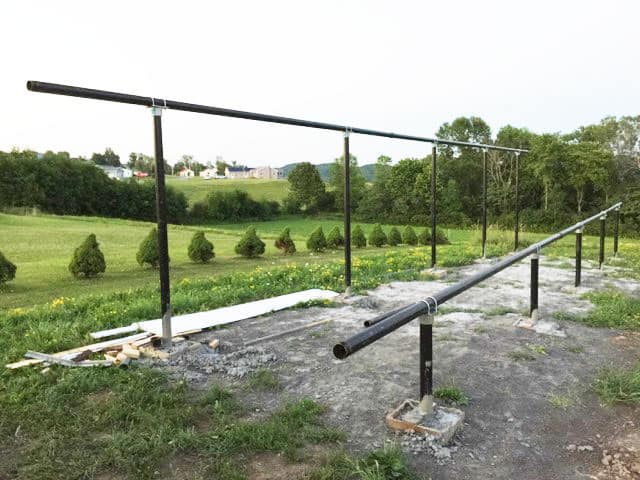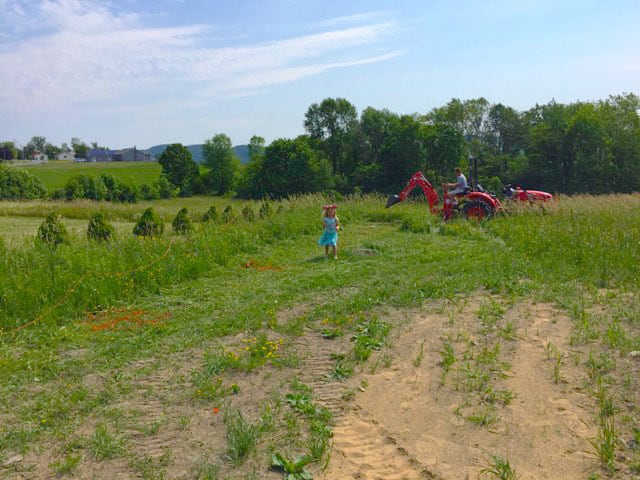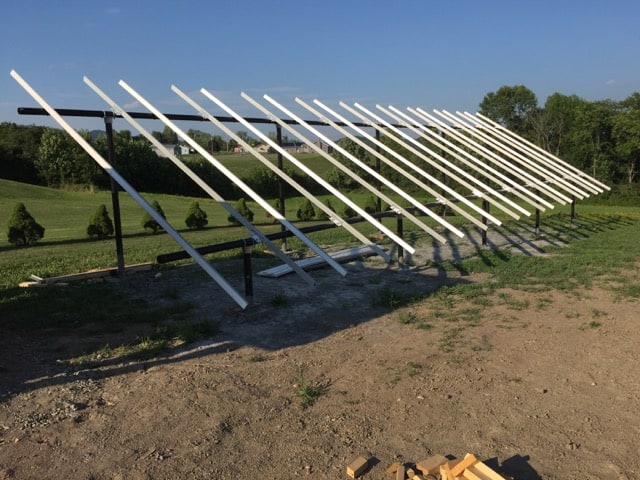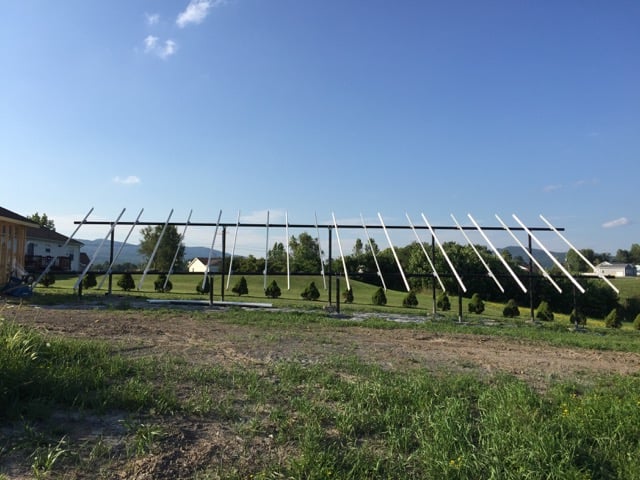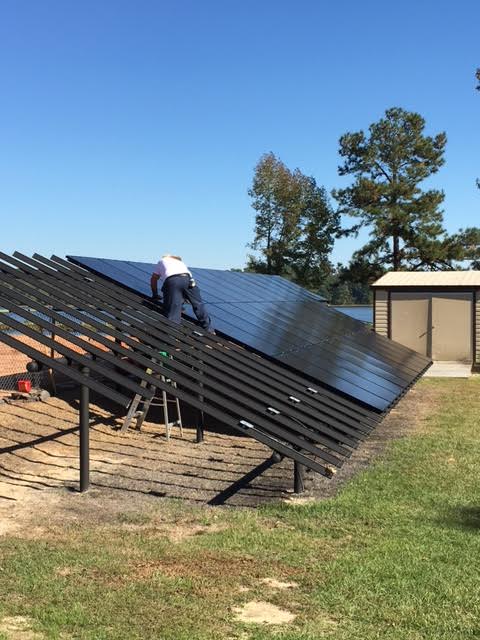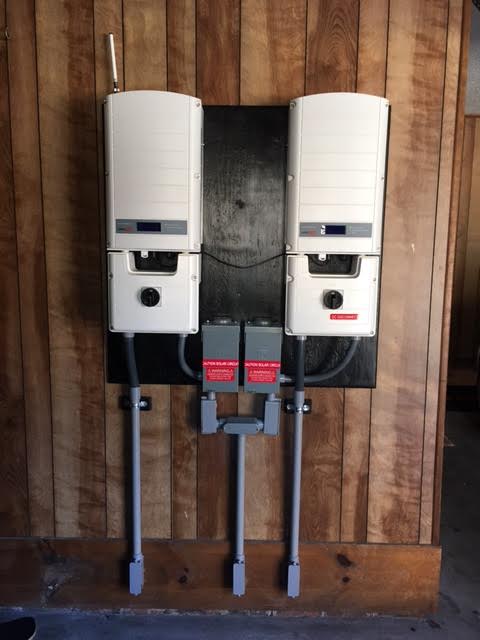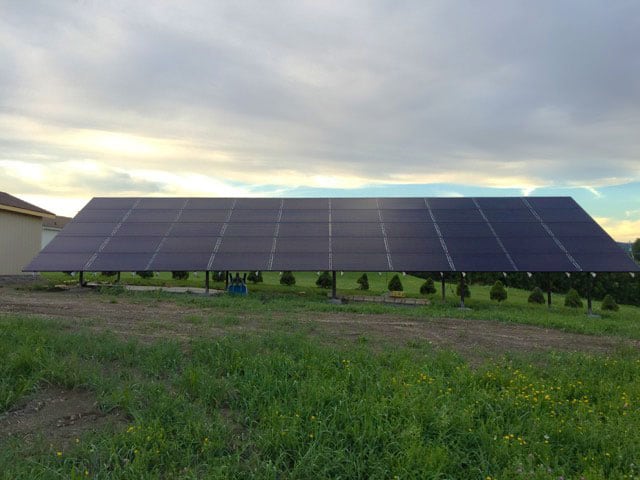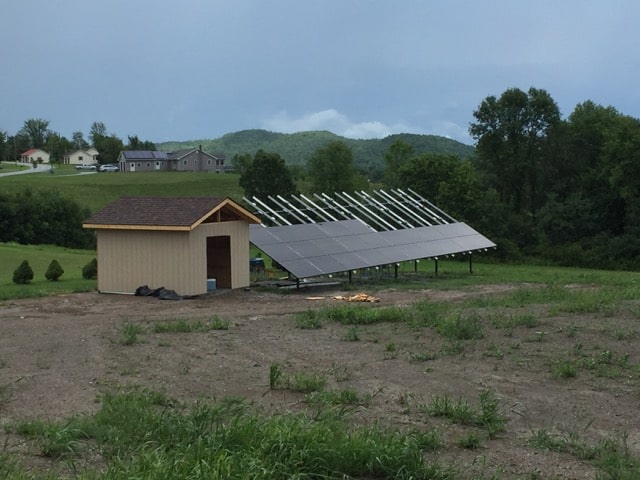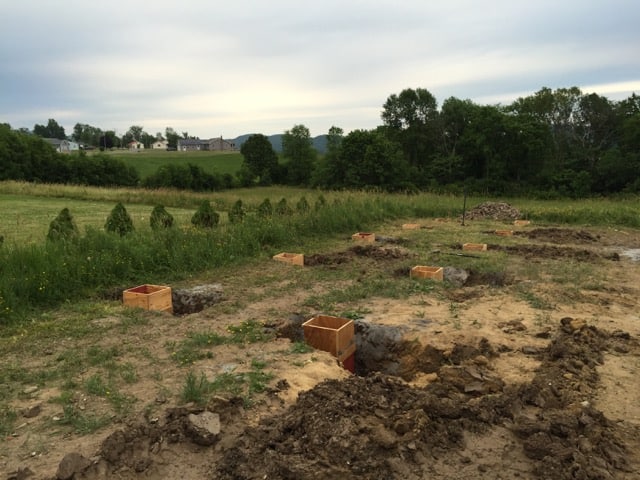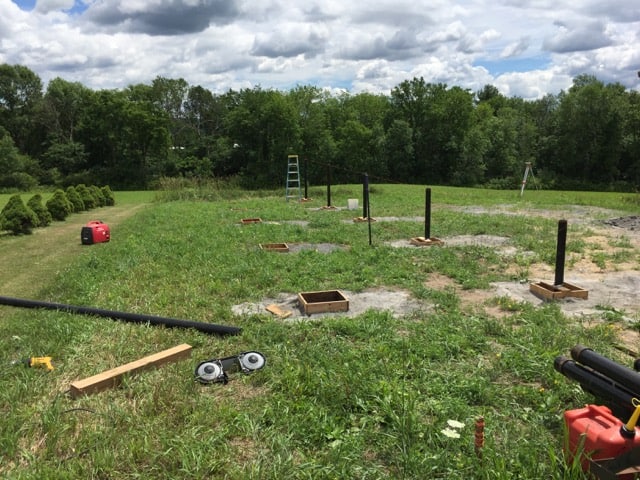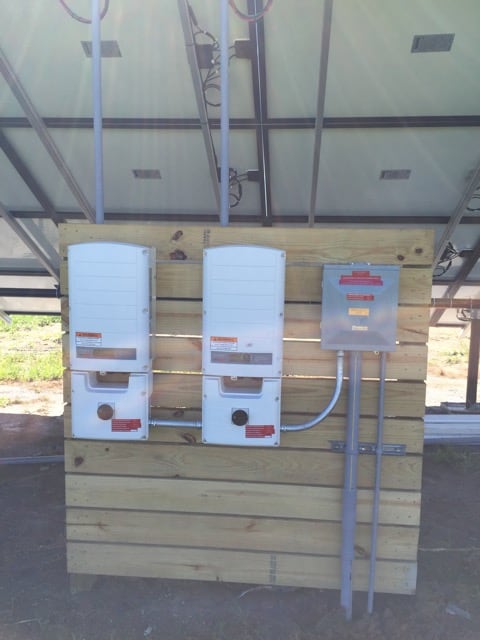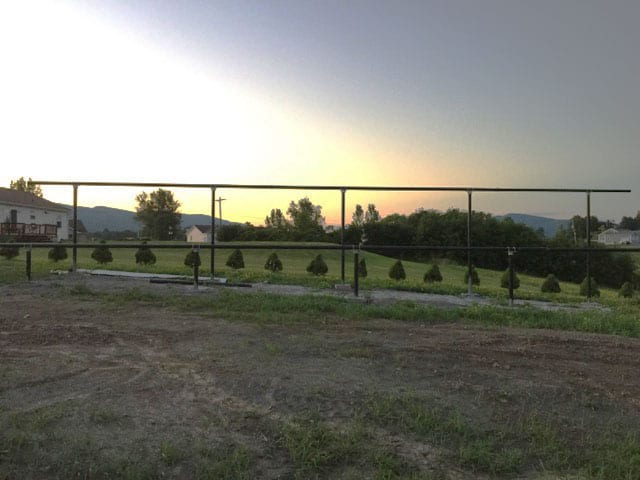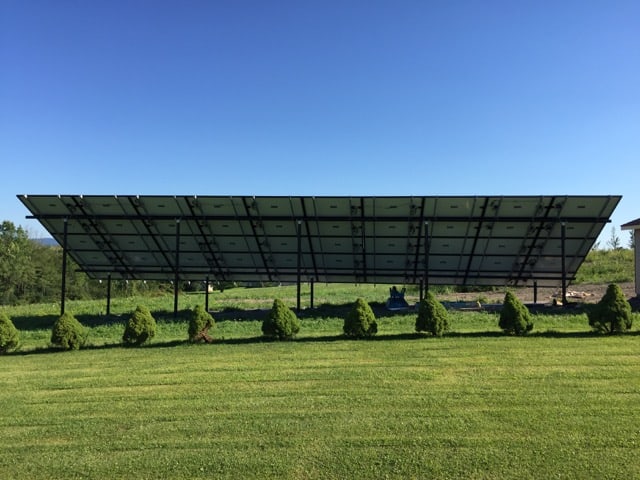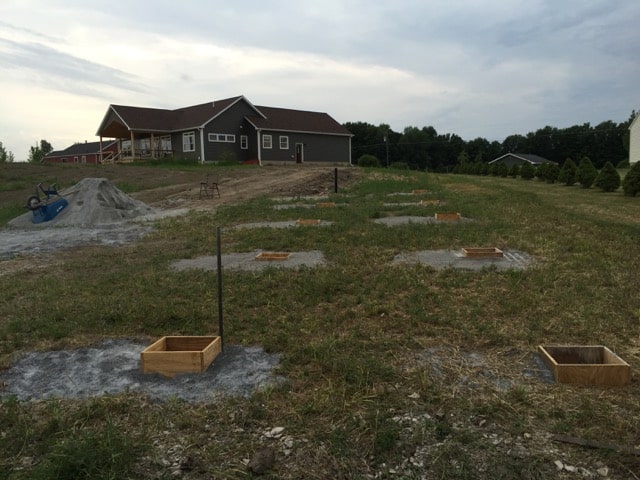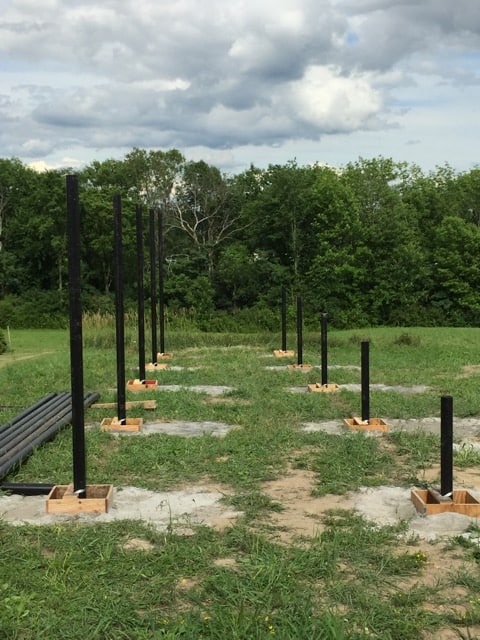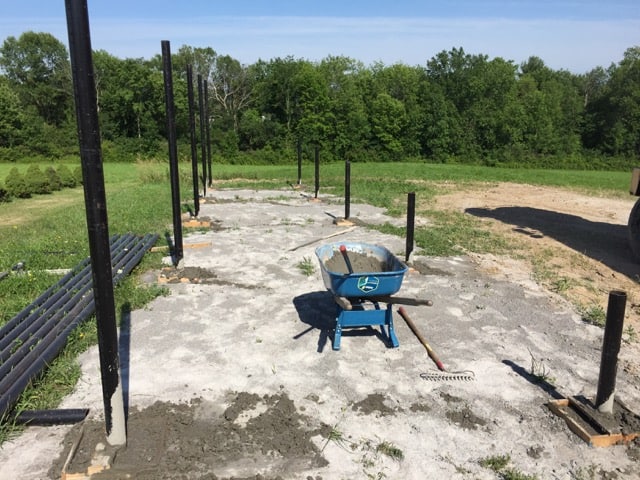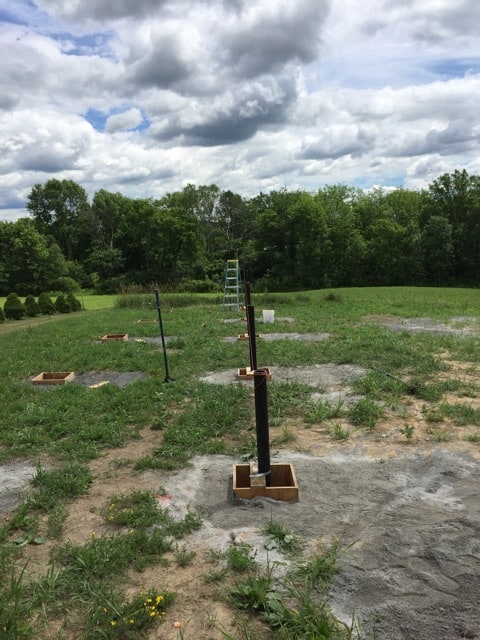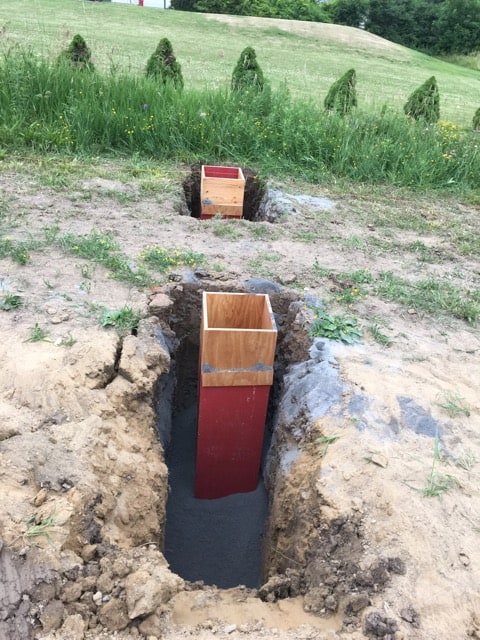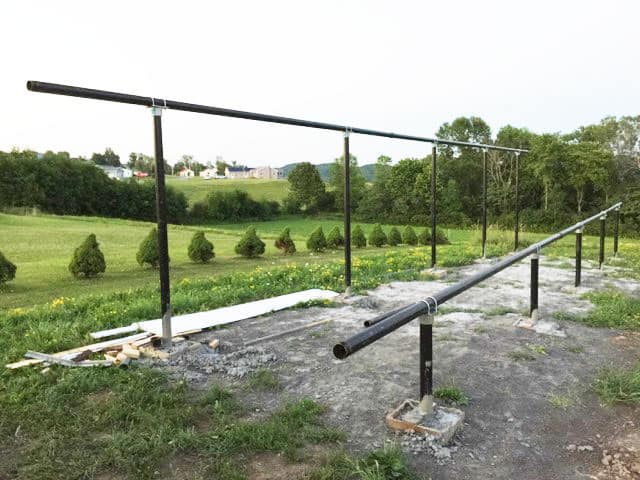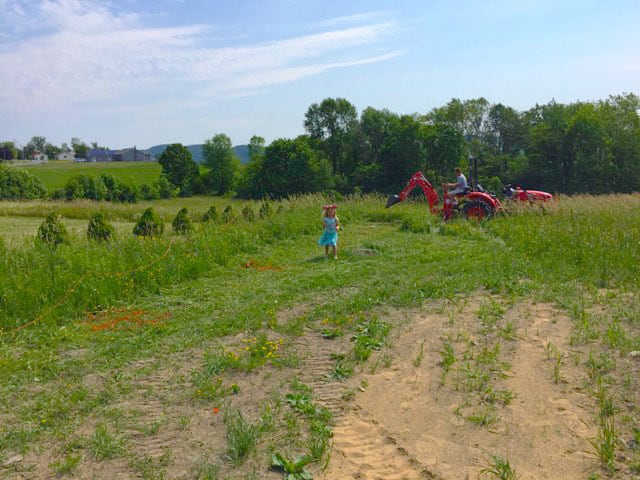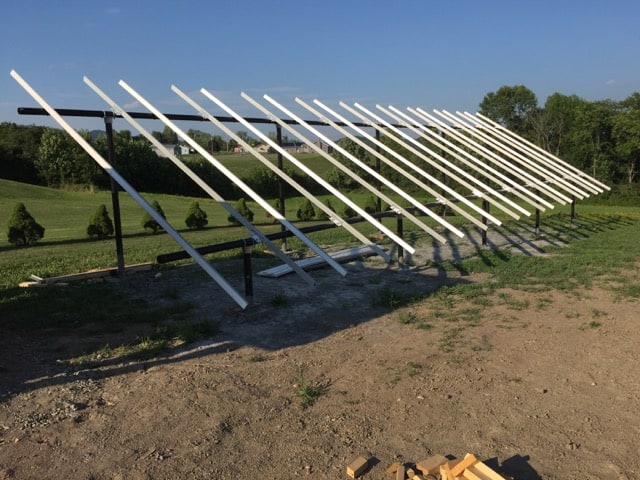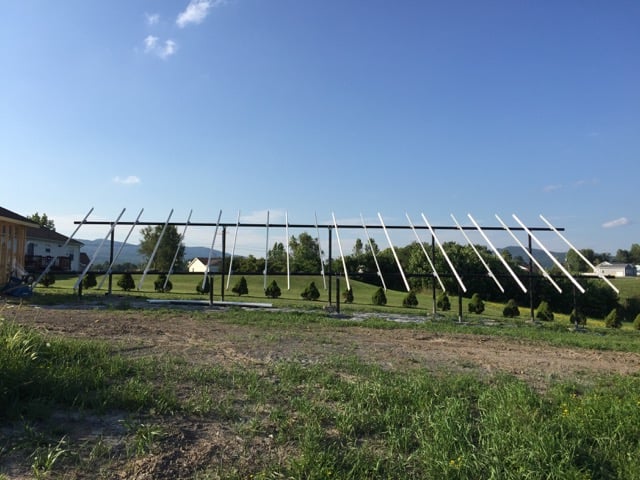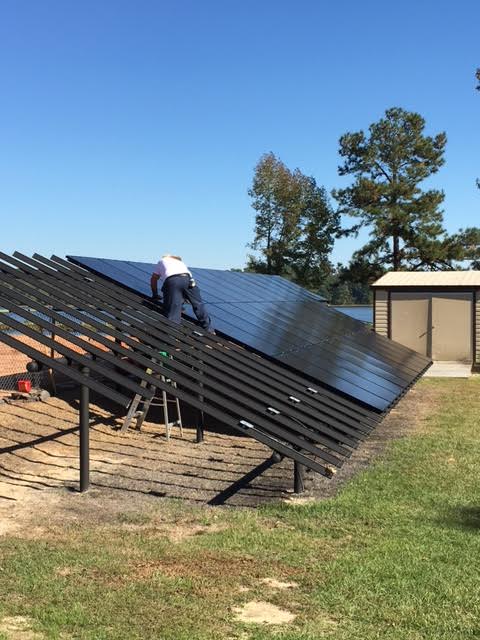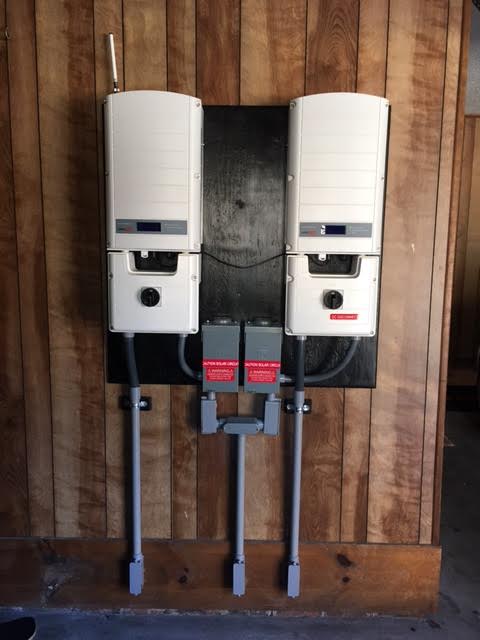 DIY Not? with Bill L.
Hello friends, it's that time again for Unbound Solar's Install of the Month!
Each day, we get to see our customers go from solar beginners with basic questions to solar aficionados who are capable of installing their own systems. For us, seeing this transformation is one of the best parts of the job. We are all about empowering regular folks to take the DIY solar route, so when we get to see our customers' plans go from an idea to a completed installation, it makes us very happy indeed. Not only are these installations cool for us to see, we think they're also valuable to share here on our blog. We want to show you that solar is for everyone, that anyone can do it, and that everyone should do it!
That's why we're happy to announce that Bill L. is our Install of the Month recipient for November. Bill's home is in upstate New York and features plenty of beautiful, wide open land to put toward his goal of using solar to eliminate his power bill. Bill came to us after every installer he talked to told him homeowners can't install solar themselves, especially a large 50 panel system like the one he had planned. But Bill, like most of our customers, is not your average homeowner: he's a DIYer who's not afraid of a challenge. So when Bill talked to Sales Tech Brent H. and was told our homeowner customers install their own systems with our guidance all the time, and in fact that Brent had done so himself, Bill knew who he wanted to work with.
"Bill had questions along the way like all of my customers, but we worked through each one of them to ensure everything was done properly.  " – Sales Tech Brent H.
The installers didn't deter Bill, and they weren't his only obstacle. He has a full-time job and a new kid and he STILL found time to do the installation himself (okay, with help from his father in law!). He excavated the ground for the pipes in his ground mount. He backfilled the cement. He built wooden forms for the pipes and a wooden box for his inverters. Then, finally, he installed every panel on his array. It was all Bill! That is no small feat.
All of his hard work, research, and planning paid off in a big way. "I would call this project a complete success," says Brent. "The end result is a perfectly constructed ground mount that will provide Bill and his family with clean power for at least the next 25 years, not to mention accomplishing his goal of eliminating his power bill."
Bill's system is tied into his local electrical grid. This is called a grid-tied system, and it's one of the most popular solar options. Having a grid-tied system covers his entire home's energy needs and saves him money. You can read more about how grid-tied solar works here, and about the advantages of putting your solar panel array in your yard versus on your roof here.
Interview with Bill L.
How long was the full installation process from receiving your equipment to flipping the switch? How many people did it take?
I received all of my equipment in May. However, due to the fact that I have a newborn at home, I didn't get to work on this on all of my days off from work. That said, I did end up tracking my hours: my father-in-law and myself had about 45 hours invested each. That includes the excavating, building forms, backfilling, and the solar installation itself.
Did you have any previous construction experience?
Some. I'm an avid DIYer and I'll attempt to do anything I can on my own. I've wired my entire home for electrical. I also spent eight years doing underground utility work and rewiring apartment buildings with coax and data.
What was the most confusing or difficult part of the installation?
The wiring diagram. It's quite vague because it needs to fit so many customers' applications, but I think it could be more specific to state code.
Were there any unforeseen additional parts or tools you needed?
I needed to install a five minute time delay fuse to be up to code, and I was required to use red PV wire for my DC positive connections. No tools were needed, other than your common hand tools.
How/Why did you choose to self-install?
I'm an avid DIYer and I was looking for a different type of challenge. Working as a corrections officer is one of the least rewarding jobs. I look forward to a good challenge, and this definitely met my needs. The cost savings from having solar installed was also a strong factor. Every solar installer that came to my home to give me a quote said it's impossible for a homeowner to install solar themselves. Well… folks who shop at unboundsolar.com are not your ordinary homeowners. Never tell me I can't do something!
"Never tell me I can't do something!" – Bill L.
What was your primary reason for adding solar to your home?
My home has a geothermal pump that provides heat, air conditioning, and domestic hot water. Geothermal pumps run off electricity to circulate a glycol and water mixture through the ground. We have full sun all day long and no trees surrounding our house, so it's a no-brainer for me: when I can produce my own electricity that gives me free heat, AC, and domestic hot water, it's a win-win.
It's Your Turn
Download your free Getting Started With Solar guide and conquer your solar project! We'll help you navigate the permitting process, choose high-quality products, claim valuable state and federal tax incentives, and save money on installation costs.