Results
System Size: 9.45 kW
Daily kWh output: 16-32 kWh per day
Federal Tax Incentive: Qualifies for $7,000+ U.S. Federal Tax Credit
Utility Rates: Vary with time-of-use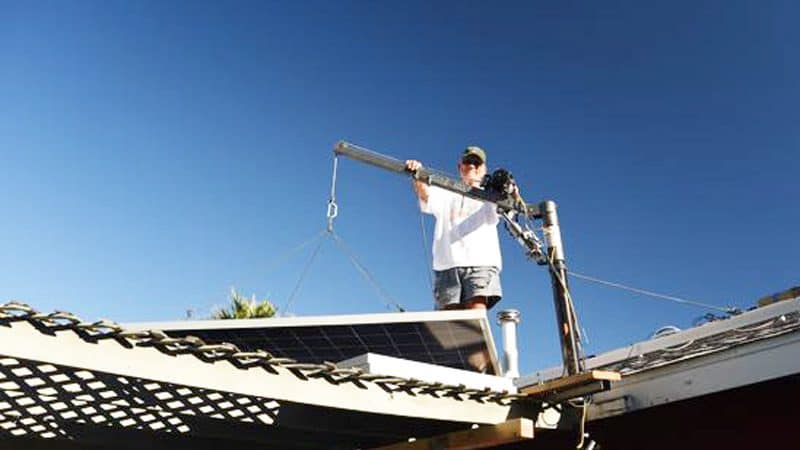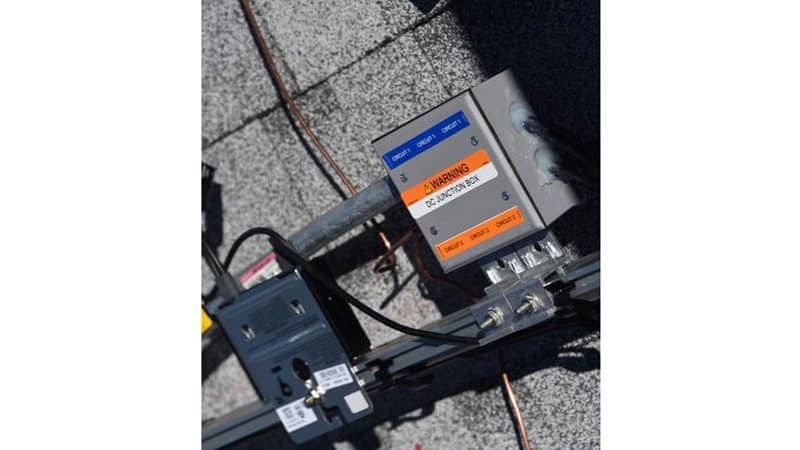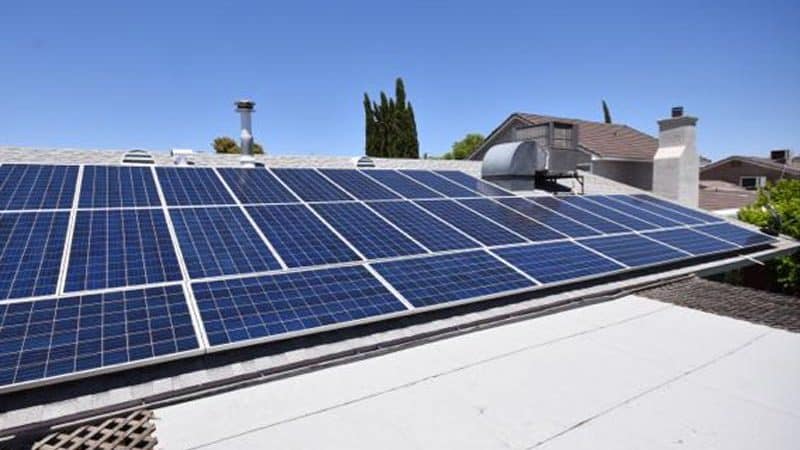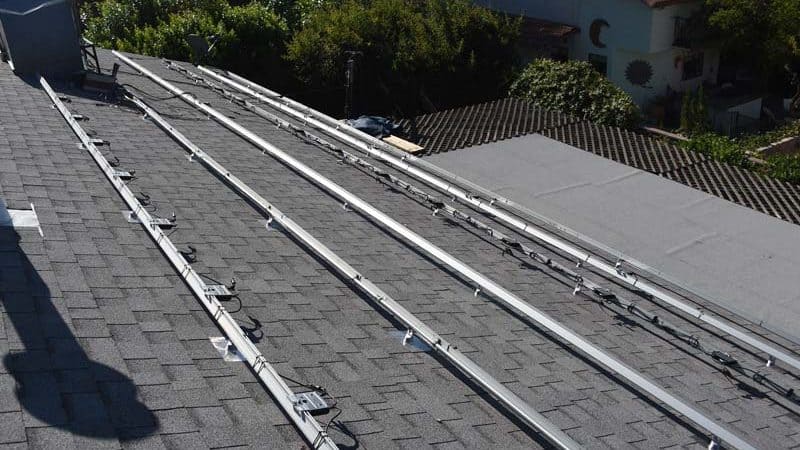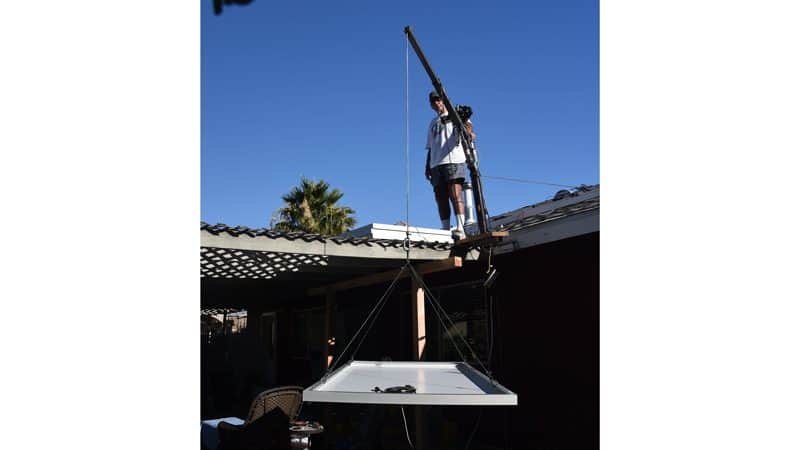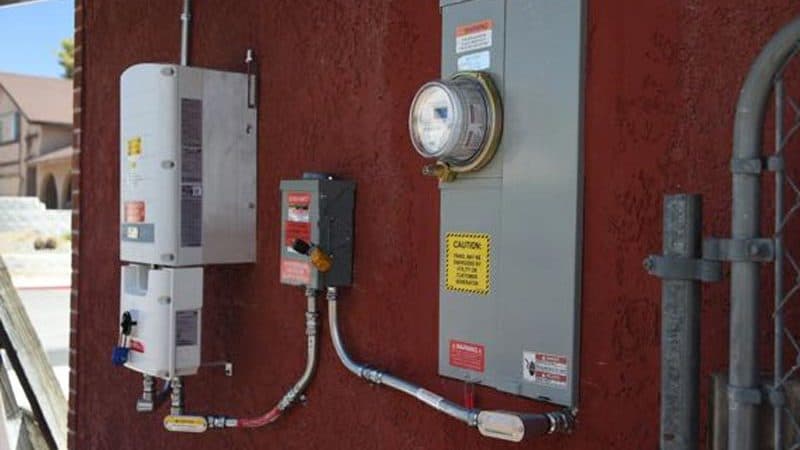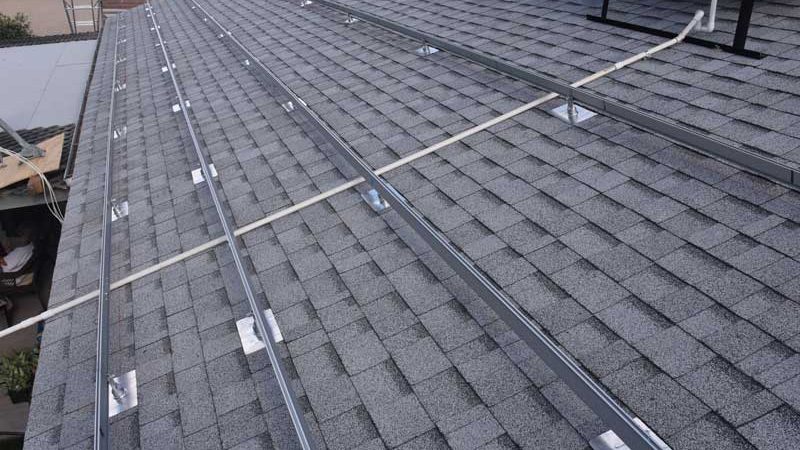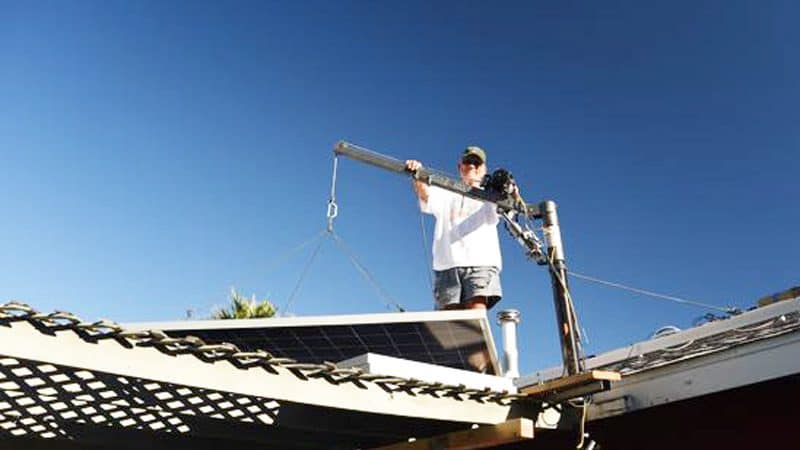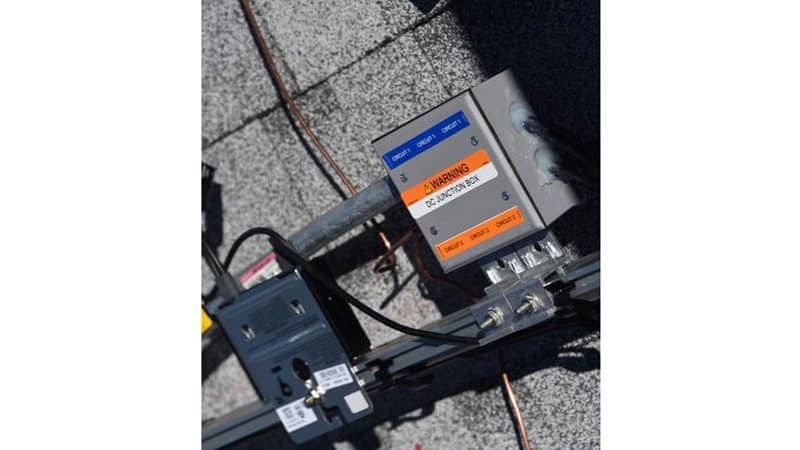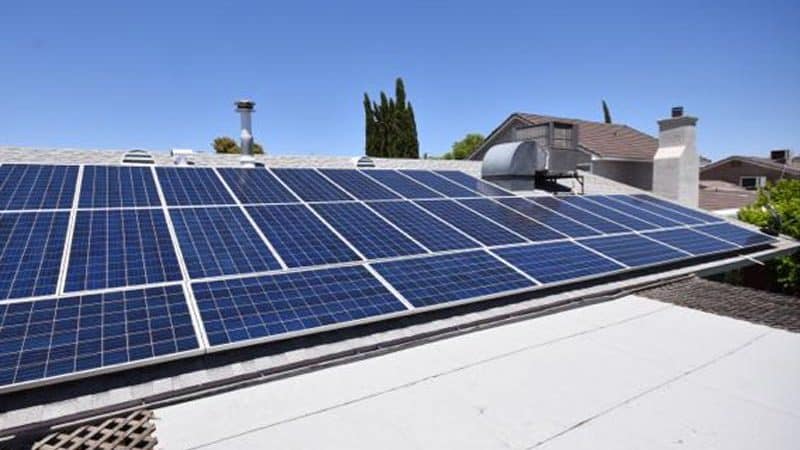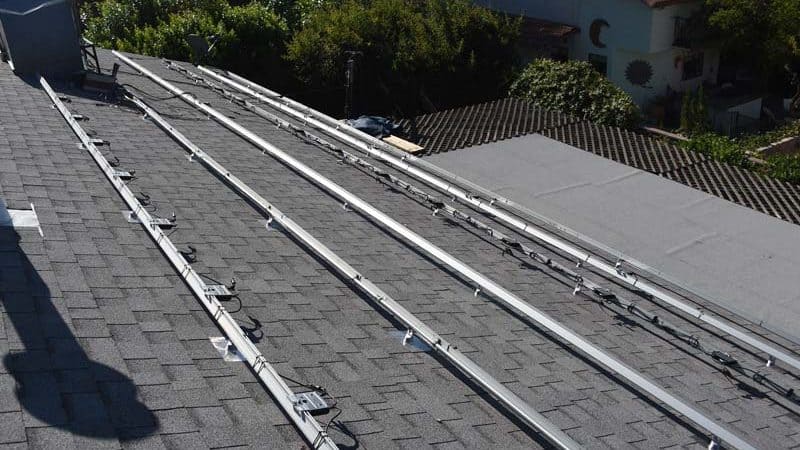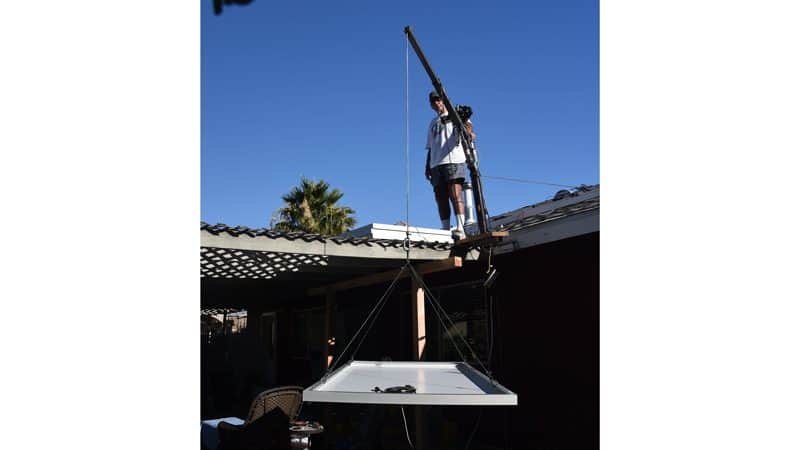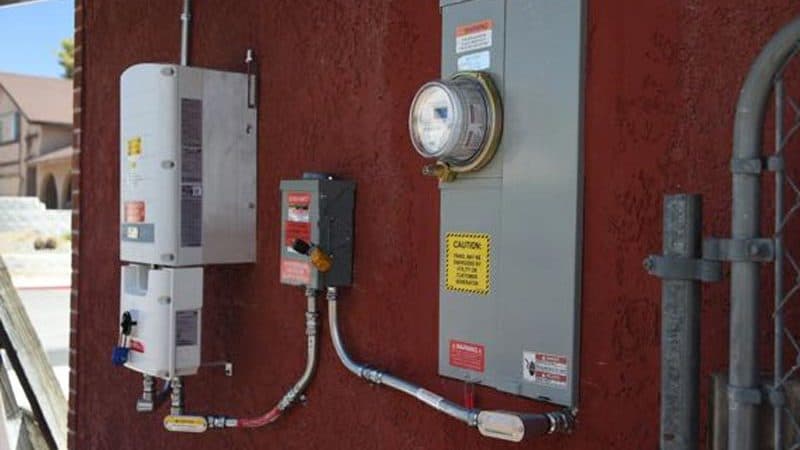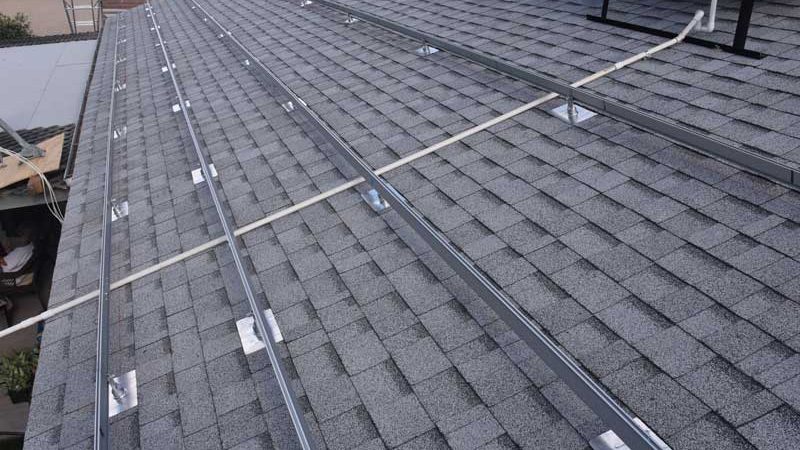 Albert "Stoney" Douglas first got in touch with us back in March to plan out a grid-tied system in Boulder City, Nevada.
Stoney is a seasoned DIY vet. Thanks to his experience with auto repair and home improvement projects, he felt confident he could take on a solar system installation as his next DIY project.
With the help of his wife Diana – and a creative pulley rig – they hoisted the panels onto their roof and put together the array themselves. The only outside help they needed for their solar project was an electrician to swap out the main electrical panel, which was built in 1975 and wasn't fitted with a PV hookup.
Once the materials arrived, it took just 5 days of work (with breaks to avoid the sweltering midday heat) to install the system.
From the start, we got the feeling that Stoney was the type of guy who likes to do his research and come prepared. DIYers have an innate desire to understand their whole project inside and out, and Stoney is a perfect example of that. He clearly had a desire to learn the ropes of the solar industry, and had a great idea of how the project would shape up from the start.
So it's no surprise that Mike, his system designer at Unbound Solar, said he was super sharp and easy to work with:
"Stoney was a great customer from the start. He had a lot of great questions which I was happy to answer. Stoney was able to tell me how the panels needed to be placed on the roof to accommodate his A/C and roof vents. This was very helpful in designing the right system for them. He and his wife did a great job installing the system in only a few days. I am very proud to have been part of their project."
They finally decided to take the leap when we ran our 15% off sale in April. Paired with the 30% federal tax credit, the system cost was feasible with their budget.
In total, they spent just over $20,000 on equipment and installation expenses, and received a credit of more than $7,000 to apply to their taxes this year.
Here's some more info about the system, in Stoney's own words:
What solar system type did you install?
Grid-Tied
What was your primary reason for adding solar to your home?
Reduce electric bill and environmental impact.
Did you have any previous DIY experience?
Home improvement, auto repair, will try almost any project.
What was the most difficult part of the installation?
Permitting and inspection.
How many helpers did you have?
My wife helped hoist and install the panels.
Did you hire a contractor?
Contractors were hired to replace the 1975 vintage main service panel which did not have breaker locations for the solar breaker. The roof was replaced before the solar installation as well.
Were there any unforeseen additional parts or tools you needed?
Conduit, junction box and home run wiring from the roof to the inverter were not anticipated, my lack of understanding.
How long was the full installation process?
1 day running home run conduit and wiring, 1 day installing Flashfoot system and racking, 3 days optimizer and panel installation. Days were largely early mornings and late afternoons as the temps in southern Nevada in June are over 100 degrees.
How did it feel to get your solar project finished?
Pretty neat to see the system producing energy.
Who else did you consider before choosing Unbound Solar?
Checked several commercial installers and other online vendors. The April 2018 15% off sale and the Federal 30% total installation tax credit made the system feasible.
What was your total solar install costs? (Ball Park)
$20,123
How much did you save on your taxes?
estimated at $7387
Components in Albert and Diana's custom system:
Albert's Solar Breakdown:
Time to install: 5 days, mostly mornings and evenings
Daily kWh output: 16-32 kWh per day, depending on season
Federal Tax Incentive: Qualifies for $7,000+ U.S. Federal Tax Credit
Utility rates per kWh: Varies: different rate plan options and TOU rates in place
Average Monthly Utility cost: Varies: different rate plan options and TOU rates in place
It's Your Turn
Download your free Getting Started With Solar guide and conquer your solar project! We'll help you navigate the permitting process, choose high-quality products, claim valuable state and federal tax incentives, and save money on installation costs.