Results
System Size: 8.64 kW
Federal Tax Incentive: Qualifies for $5,400 U.S. Federal Tax Credit
Yearly System Output: 13,000-14,000 kWh
Utility rates: 11.64 cents/kWh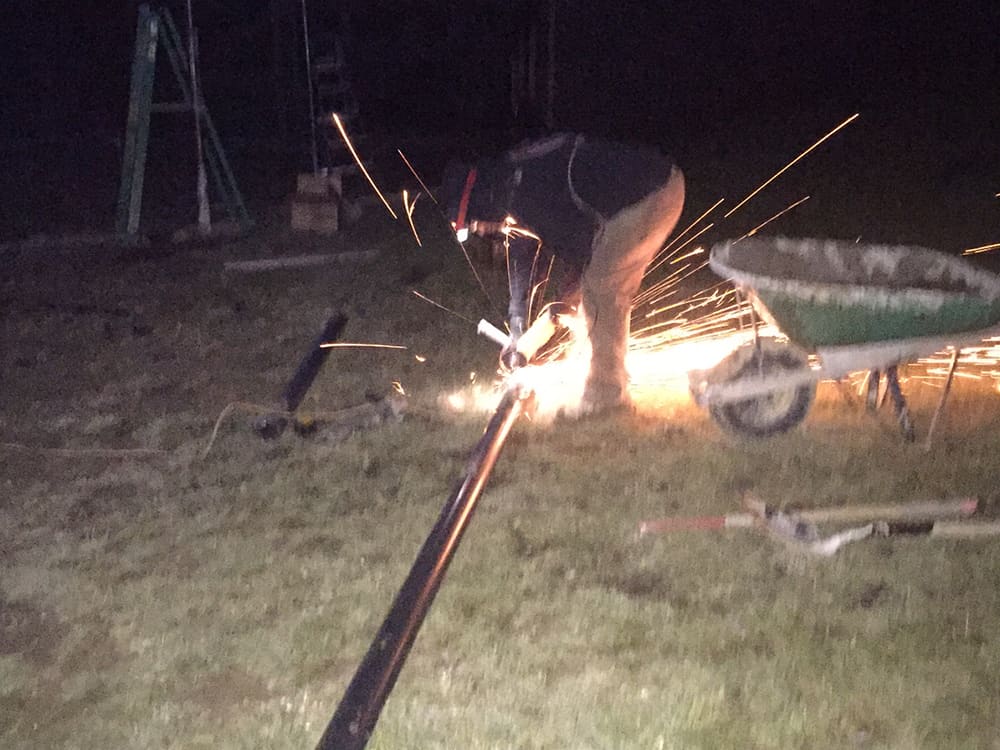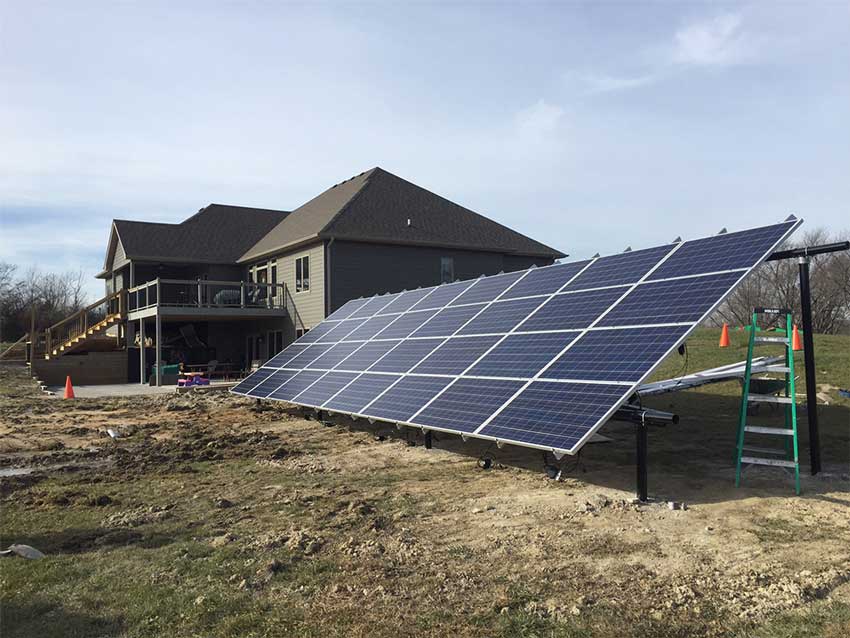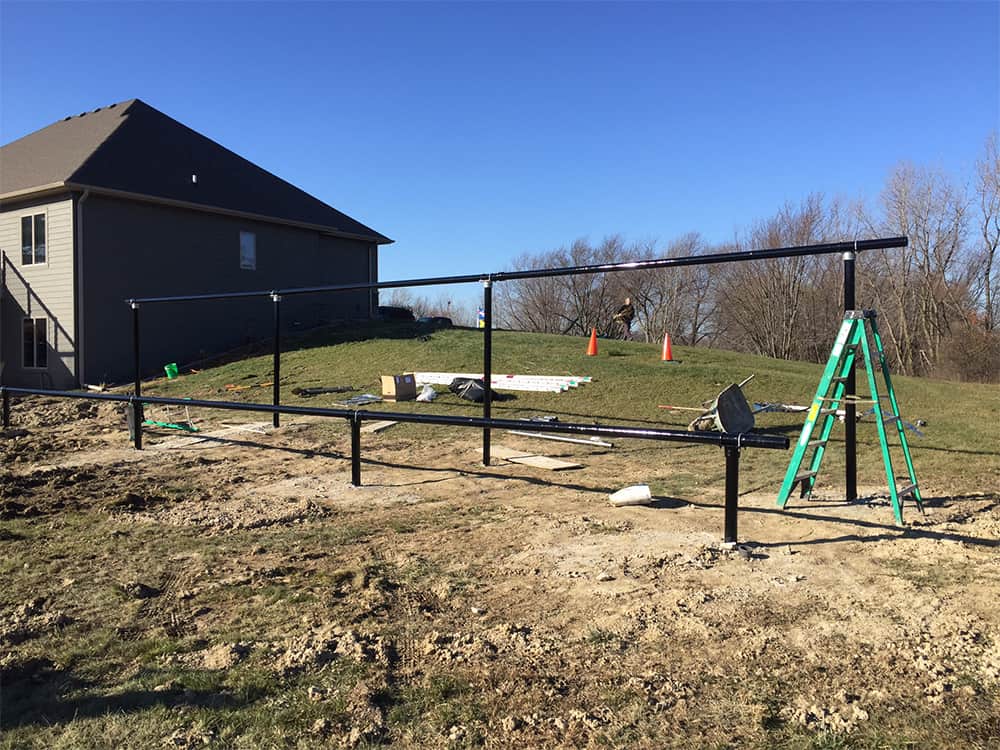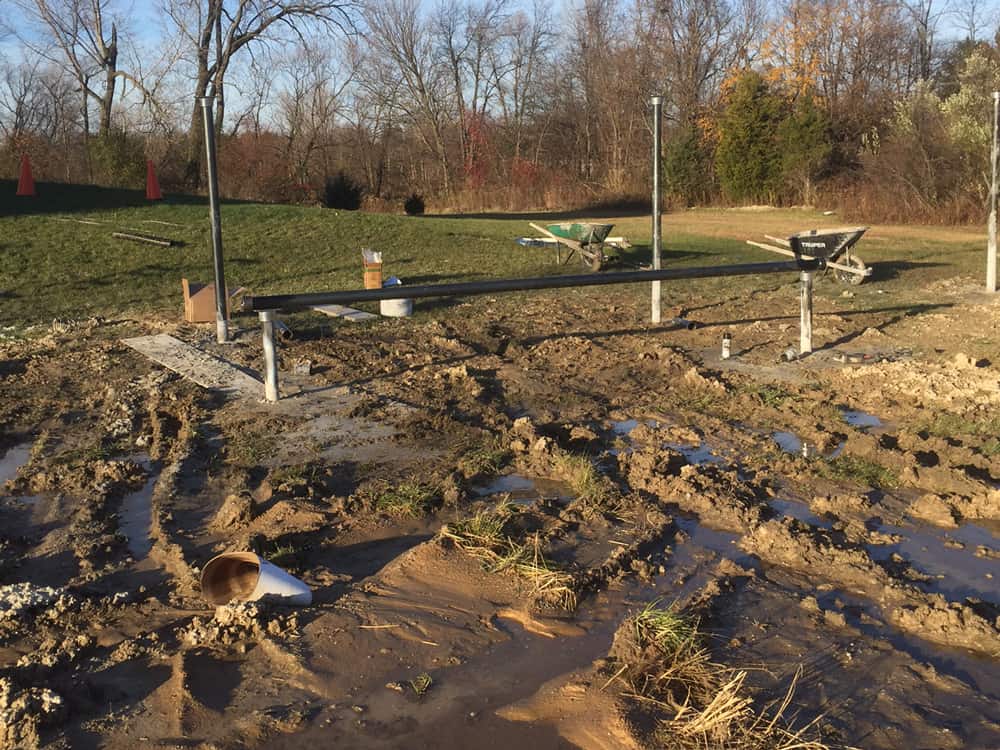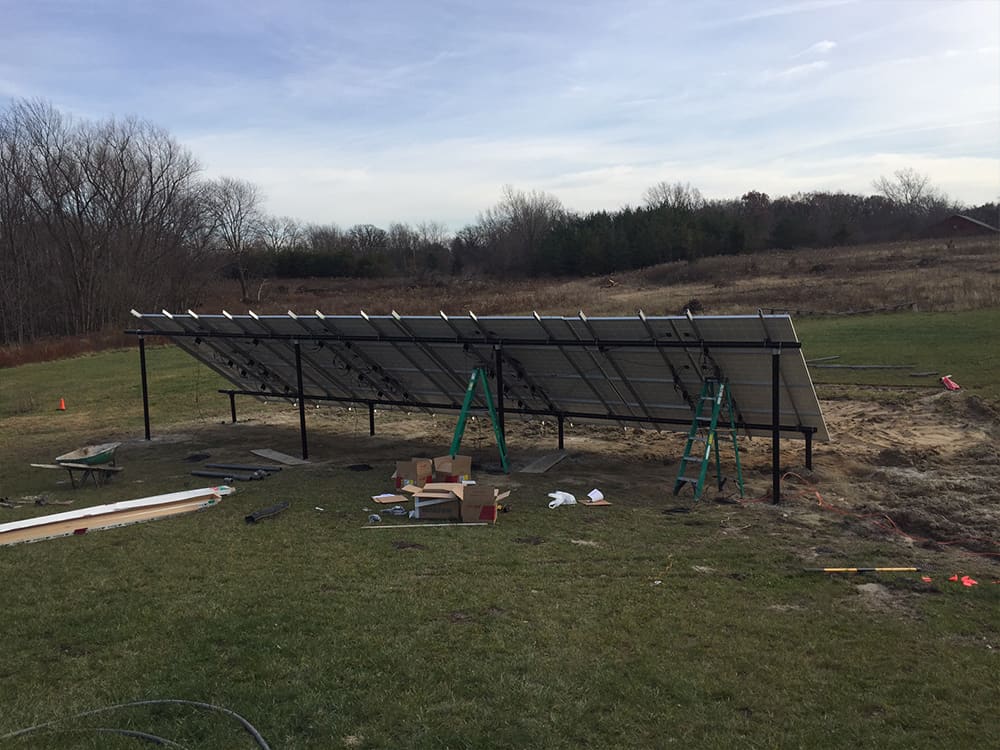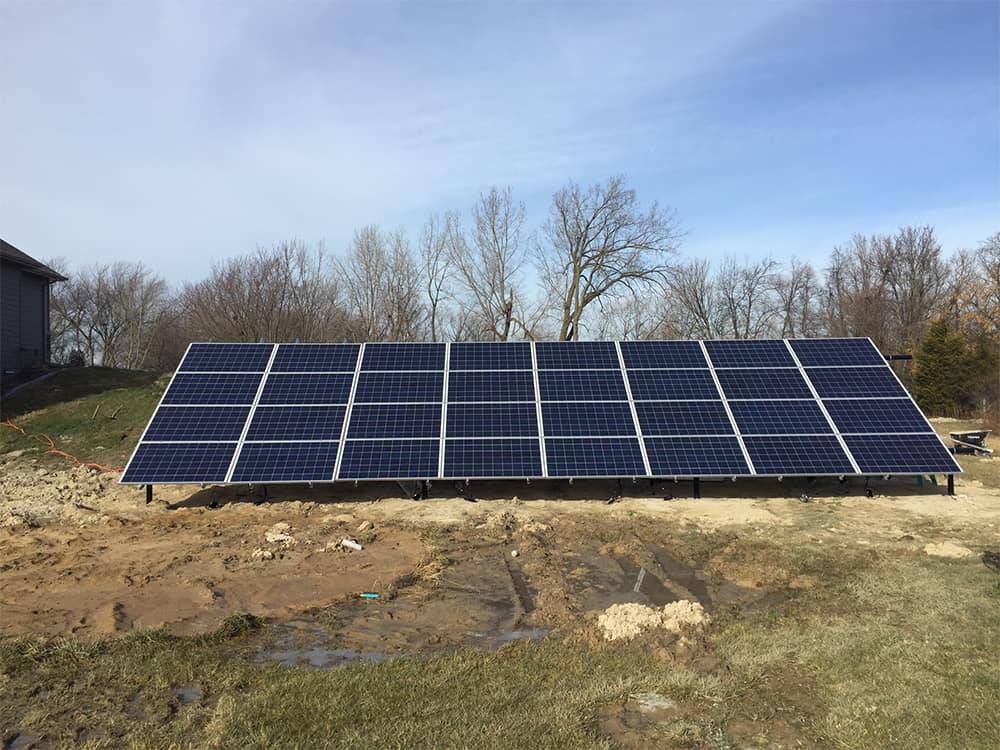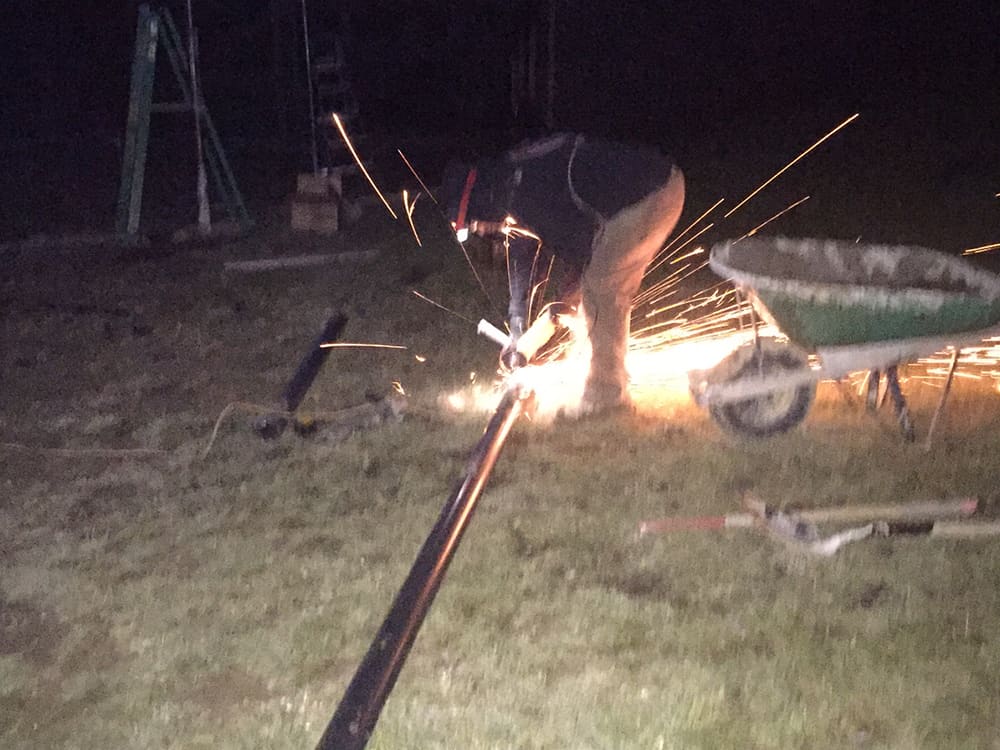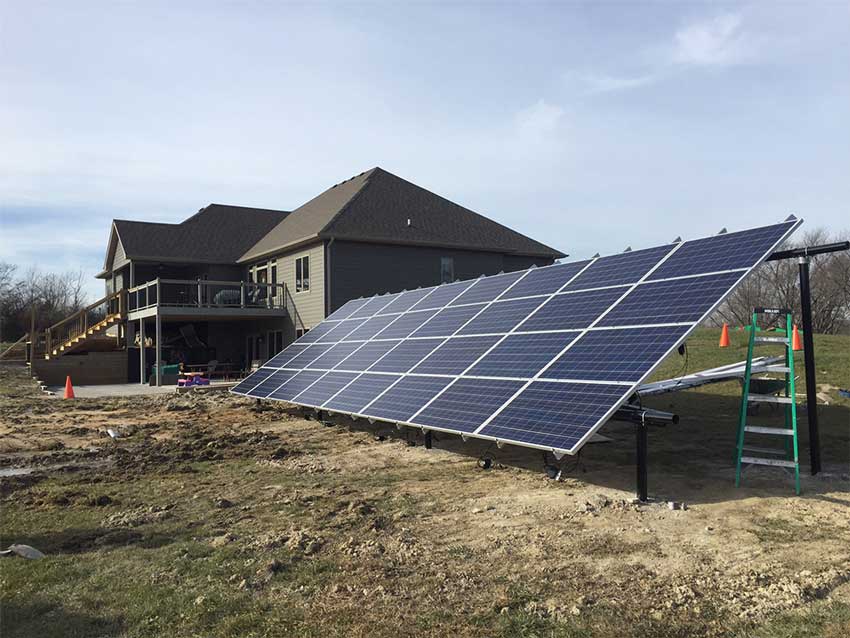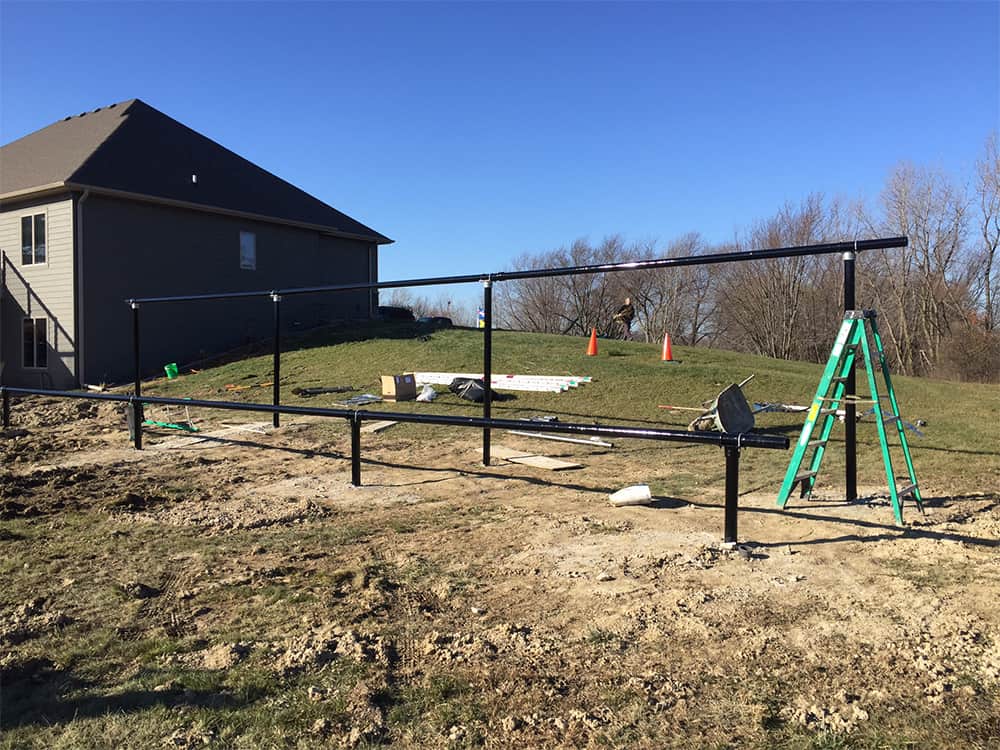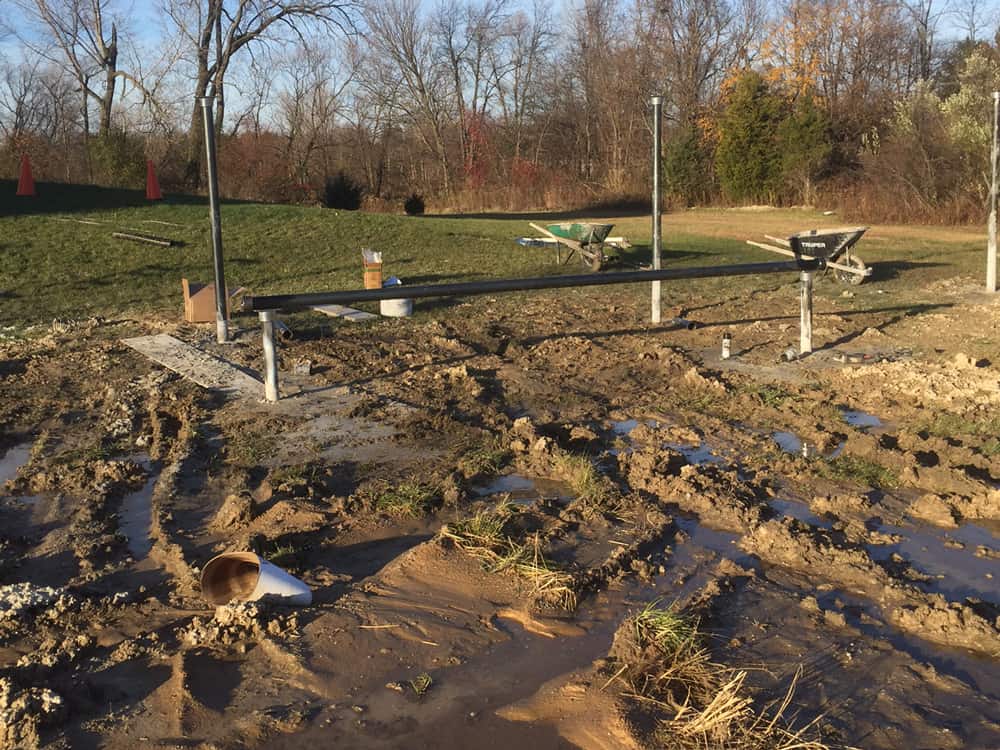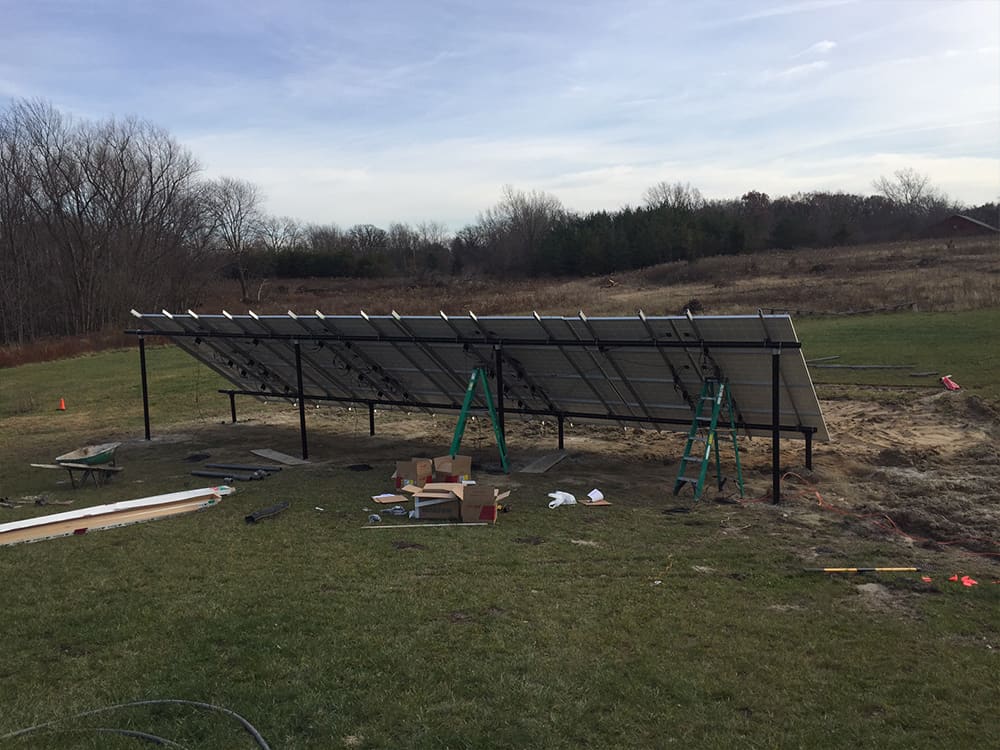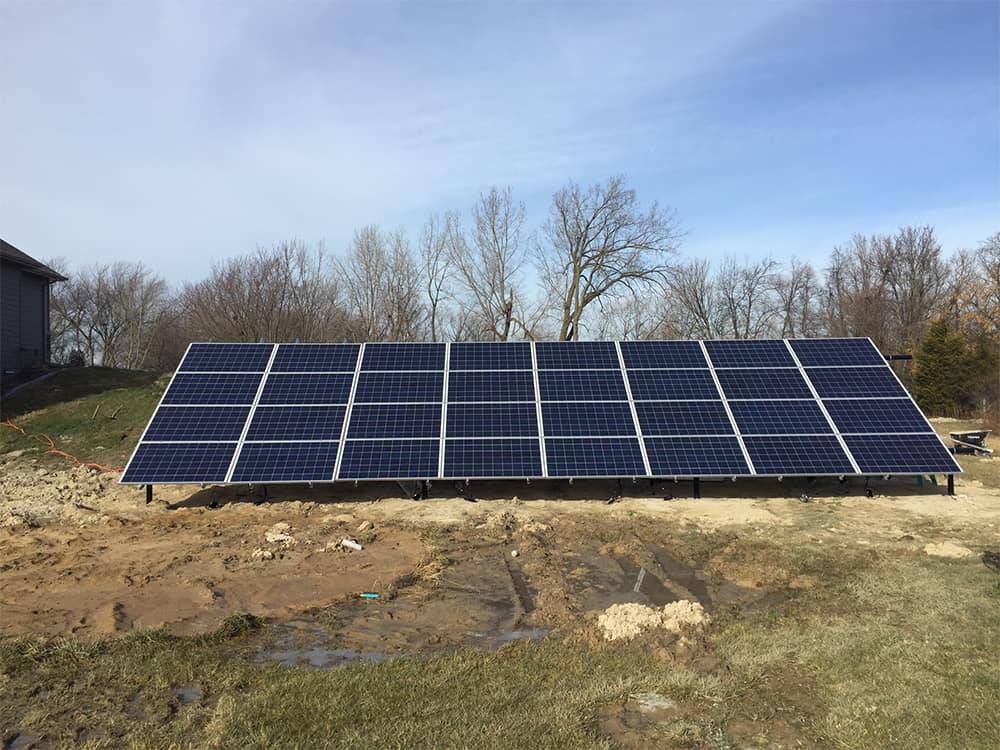 Worth the Wait With Jason S.
Our second DIY hero this month is Jason S., who installed a Grid-Tied system on his Indiana home to save money on his power bill. Jason is the kind of guy who knows research, planning, and striking while the iron is hot will often pay off in a big way.
After his initial phone call to solar tech Jeremy A., Jason took two years before he decided to pull the trigger. He called Jeremy to answer his questions, and he gained the confidence to install himself.
Over two years working together, Jason was able to learn more about the specific system he wanted and was able to watch the market to purchase at the perfect time. – Solar Tech Jeremy A.
Once he was confident DIY was right for him, and that quick ROI was attainable, it was just a waiting game: Jason watched the solar market closely and picked the time when he projected he'd save the most before giving Jeremy the go-ahead on Jason's project.
But you know what they say about mice and men… Once Jason received his system parts and was ready to get to work installing it, mother nature decided his wait wasn't over just yet. He was hit with a big rainstorm, making the space where he planned to put his ground-mounted system too muddy for a stable installation. But Jason wasn't daunted. He just sat back, waited for the ground to dry, and soldiered on, finally completing his system in about a week. Now he only has one more wait… by the mailbox to see the big fat zeroes on his next power bill!
Interview with Jason
What type of solar power system did you install?
Grid-tied, but I had a lot of land to do a ground-mounted system so I could zero out my monthly power bill. 
What was your primary reason for going solar?
I had always wanted to become more energy independent and solar power made the most sense for us. It also made financial sense, especially since I had the means to install the system myself and save more money.
Did you have any previous DIY experience?
I am a locomotive engineer but I had a remodeling/construction business for a few years. I don't like paying people to do anything, so I always tackle projects on my own and learn as I go. 
I don't like paying people to do anything, so I always tackle projects on my own and learn as I go. – Jason S.
What was the most challenging part of the installation?
The wiring and panel installation was a little technical, but easily manageable with patience. The most difficult part we faced was battling the weather and mud to get the pipes and concrete piers set in place for our ground install.
How many helpers did you have?
It was just my wife and me. To her credit, she is quite handy herself and doesn't mind getting her hands dirty. 
Did you hire a contractor?
Nope! We did everything ourselves from start to finish.
Were there any unforeseen additional parts or tools you needed?
No additional parts. As for tools, I did have a construction business, so I do have more tools than the average person. I didn't need to go out and buy anything special.
How long was the full installation process from receiving your equipment to flipping the switch?
It was spread out over the course of 2 weeks due to my work schedule and the weather. If I had more time and good weather I could have completeled in less than a week. I saved myself about $11,000 in costs from my efforts.
How did it feel to get your solar project finished?
It was a great feeling to get the project completed…and an even better feeling once the power company swapped out our meter, put the system online and started generating our own power!
Who else did you consider before going with Unbound Solar?
Unbound Solar was the first company I found. I looked elsewhere, and the price and customer service couldn't be matched! 
What was the total cost of your solar installation project?
Total cost for me was around $18,000. $13,300 or so was the price of the solar system, while the rest covered the cost of equipment rentals and materials such as pipes, wiring, and concrete.
How much did going solar save you on your taxes?
We will be saving around $5,000 when we file taxes for this year thanks to the Federal Tax Credit. We live in Indiana, so we're lucky to have no sales tax on our purchase or added property tax from the install.
Tips:
Write off Sales Tax. You can include your system's sales tax as part of your expenditures for installing solar. (30% Solar Federal Tax Credit). Learn more. Pay less in property tax. Most states have a renewable energy property tax exemption. This means the value that a solar system adds to a home does not increase the property taxes you pay! In other words, you only pay property taxes against $200,000, and not the new appraised value of $256,000 with the additional solar system added—unlike a new kitchen where you have to pay more taxes for that additional value, you added to the property.
Jason's Solar Breakdown:
Cost of Solar Components From Unbound Solar: $13,300
All Other Expenses: $4,700
How Much Going DIY Saved Him: $11,000
Federal Tax Incentive: Qualifies for $5,400 U.S. Federal Tax Credit
Total time to install: ~1 week
Design Output of kWh per year: 13,000-14,000 kWh
Utility rates per kWh: 11.64¢/kWh
Average Monthly Utility cost: was $130
Feed-in Tariff/Net Metering Issues: None
It's Your Turn
Download your free Getting Started With Solar guide and conquer your solar project! We'll help you navigate the permitting process, choose high-quality products, claim valuable state and federal tax incentives, and save money on installation costs.