Key info
SolarWorld 72 Cell Modules
Results
System size: 16.66 kW
Yearly System Output: 25,134 kWh per year
Federal Tax Incentive: Qualifies for $6,631 Federal tax credit
Utility Rates: 13.1 cents/kWh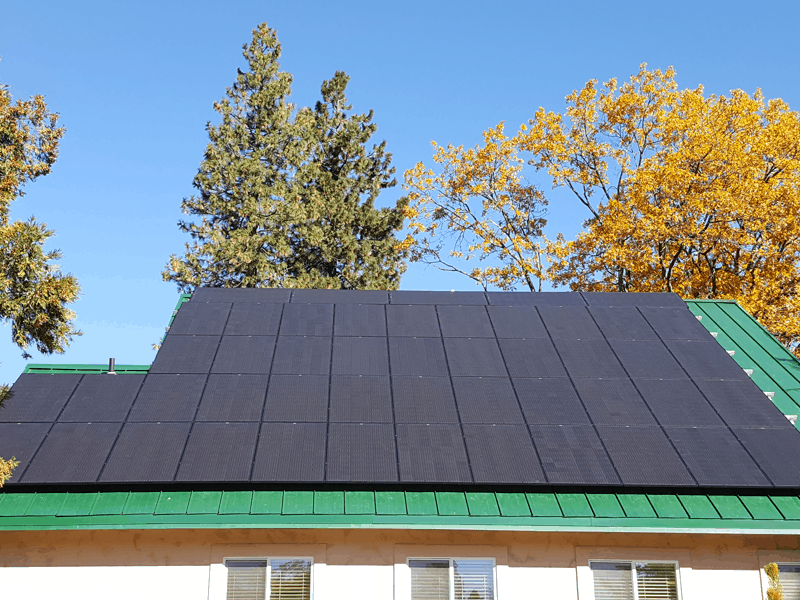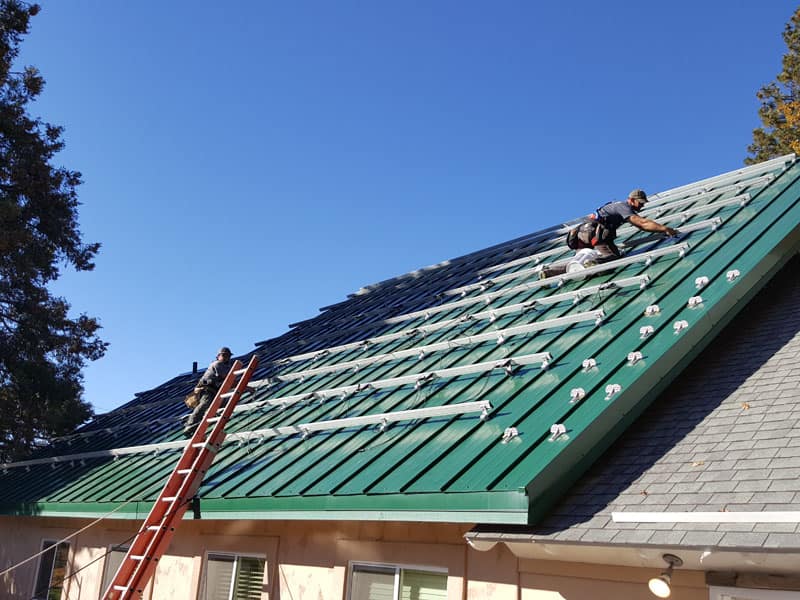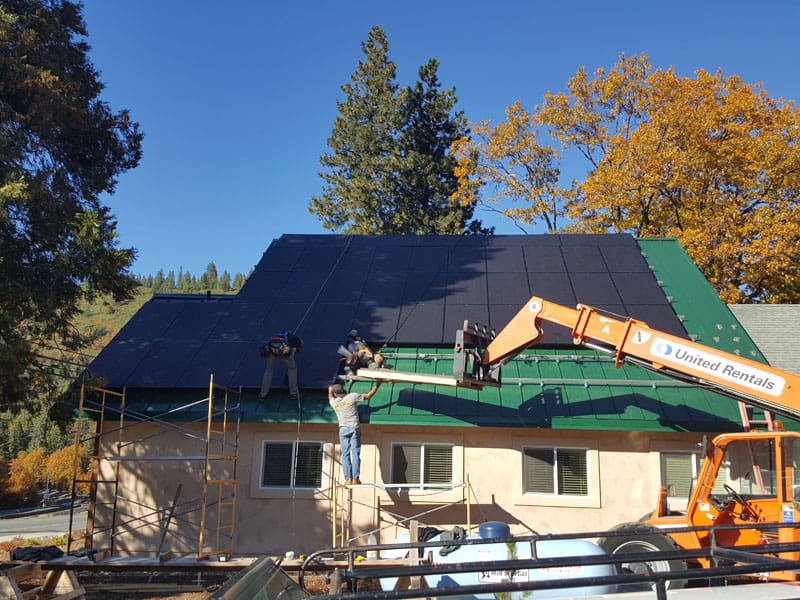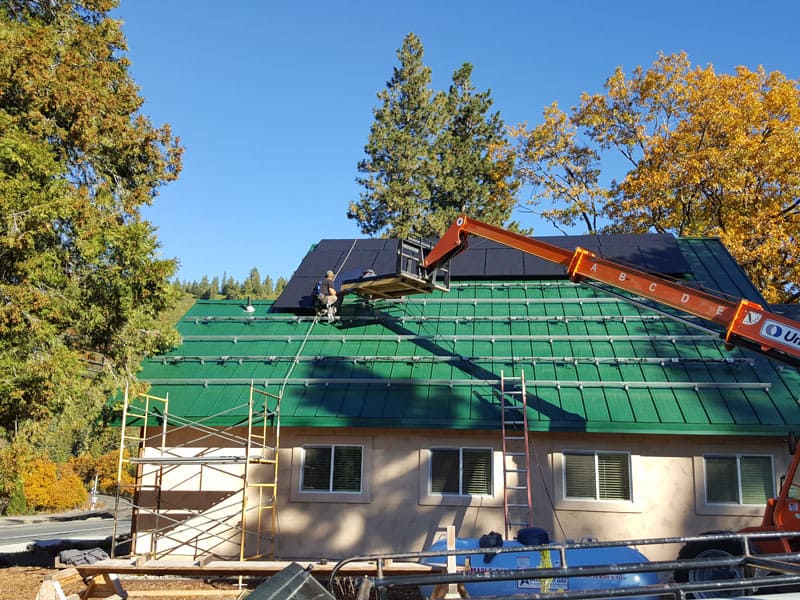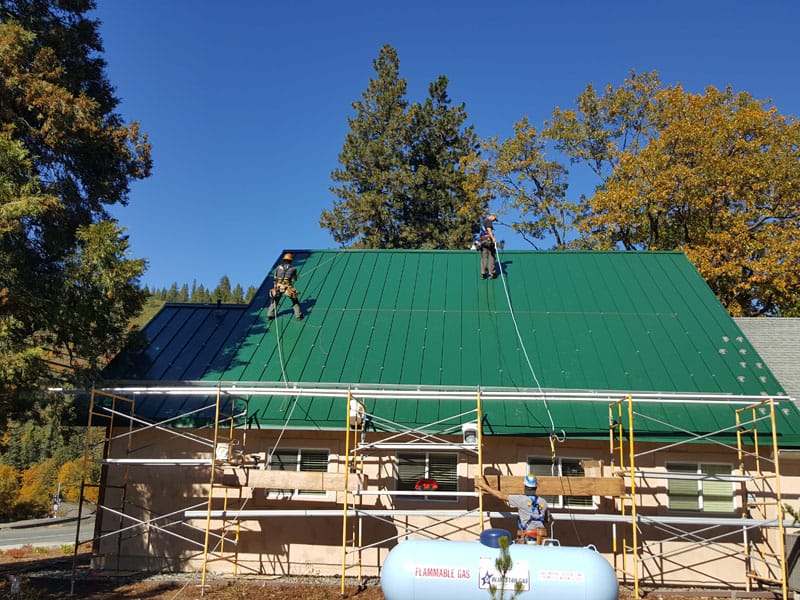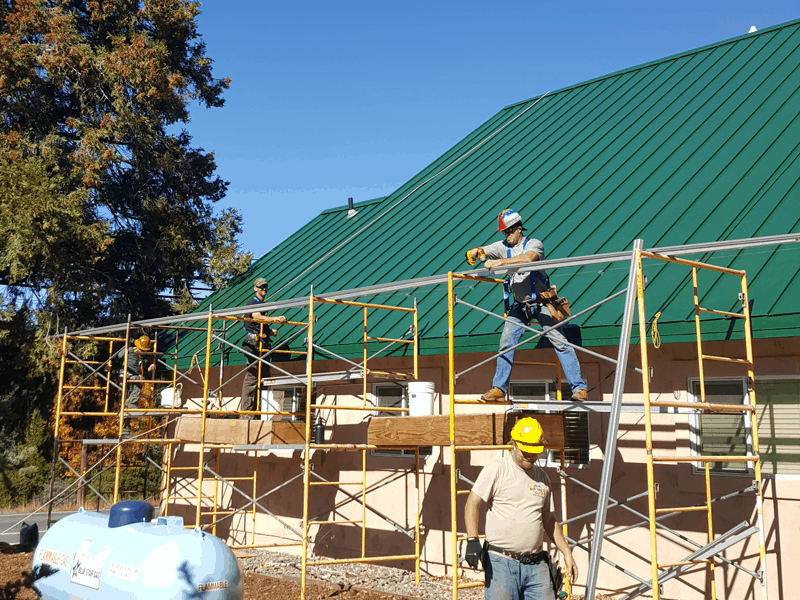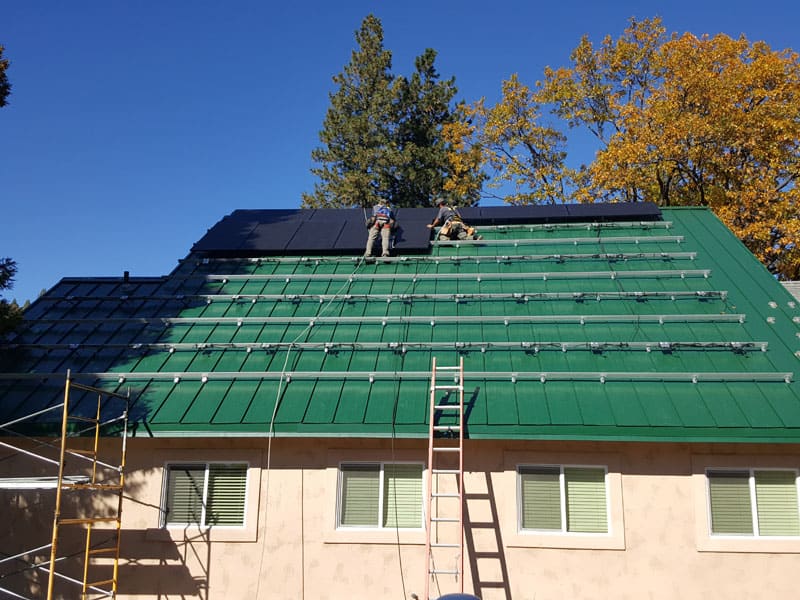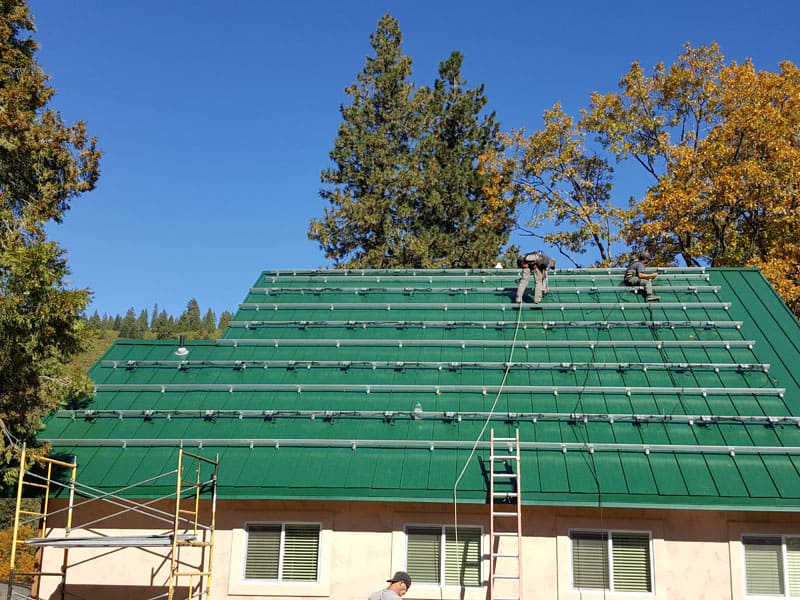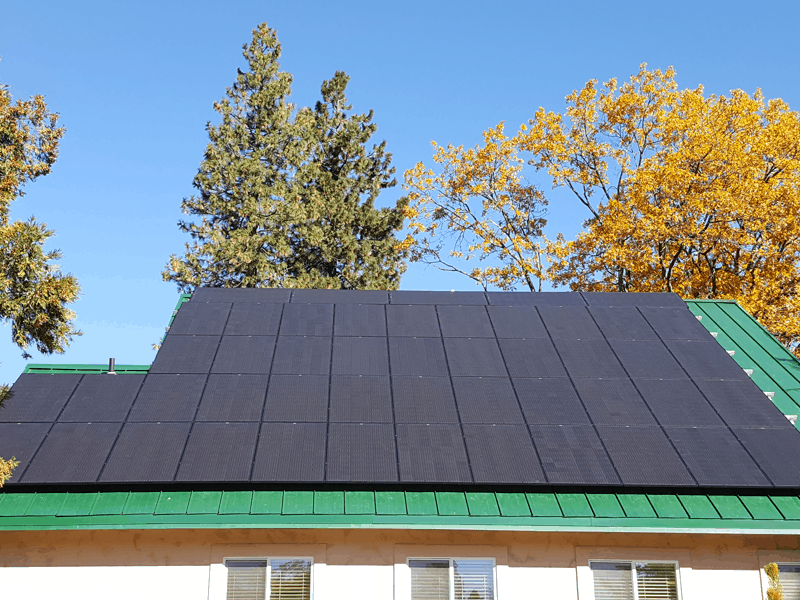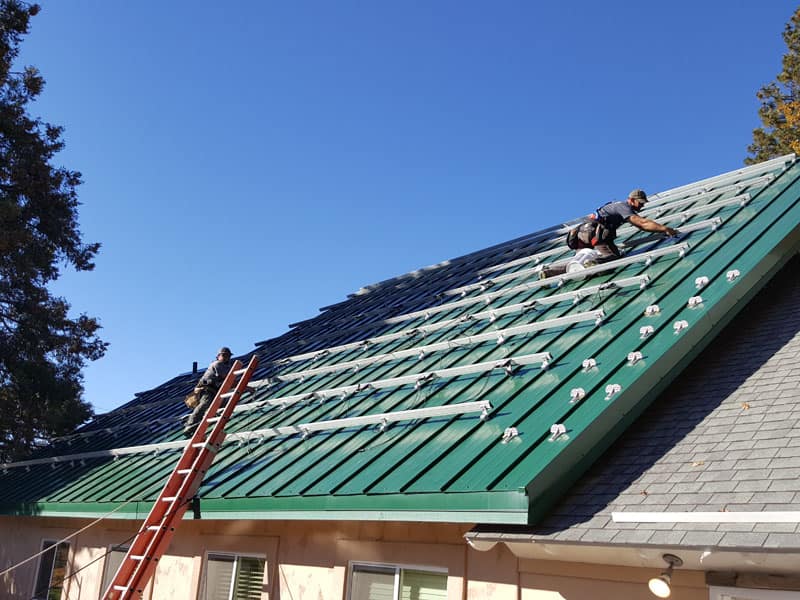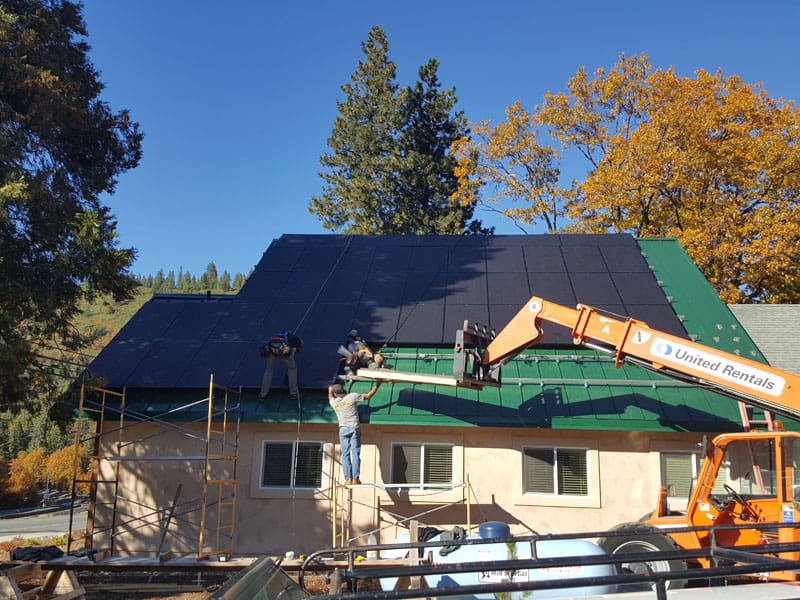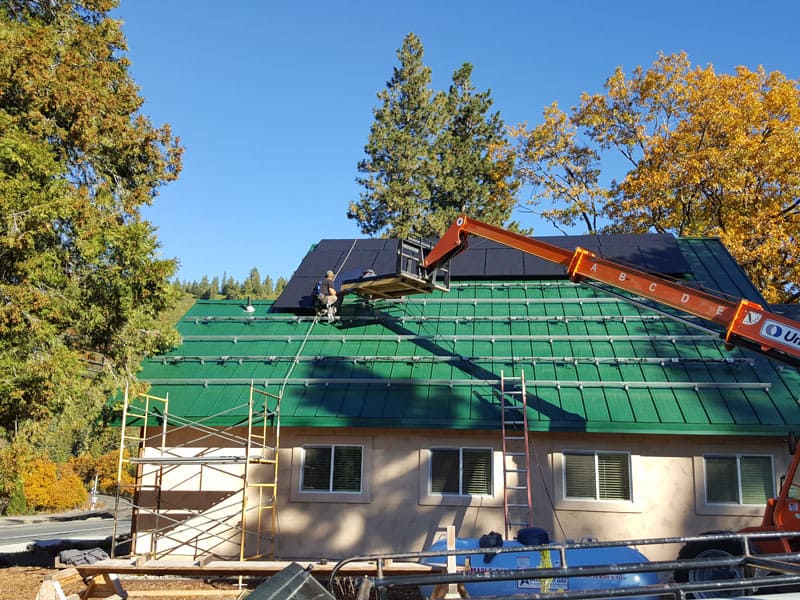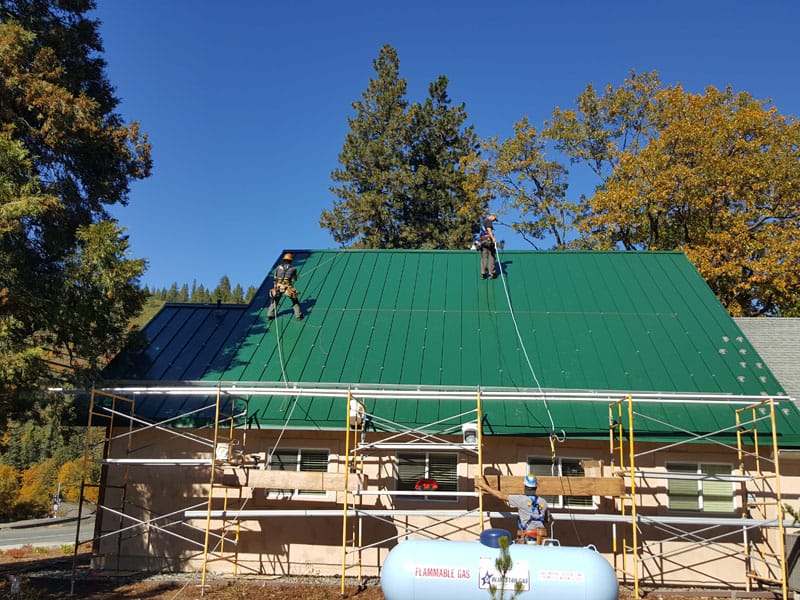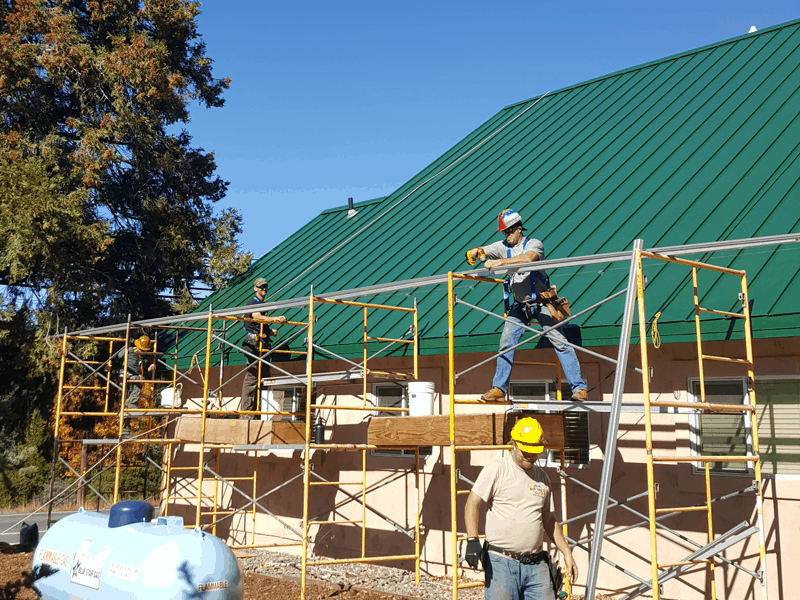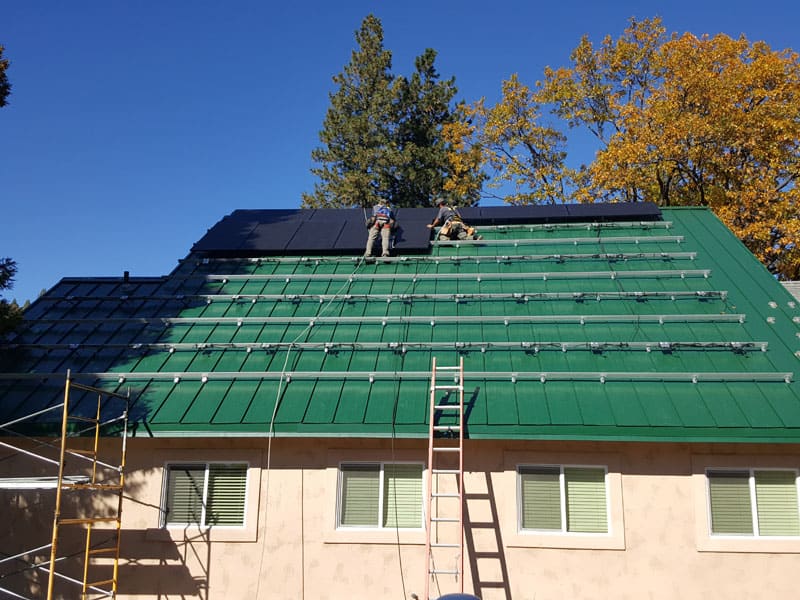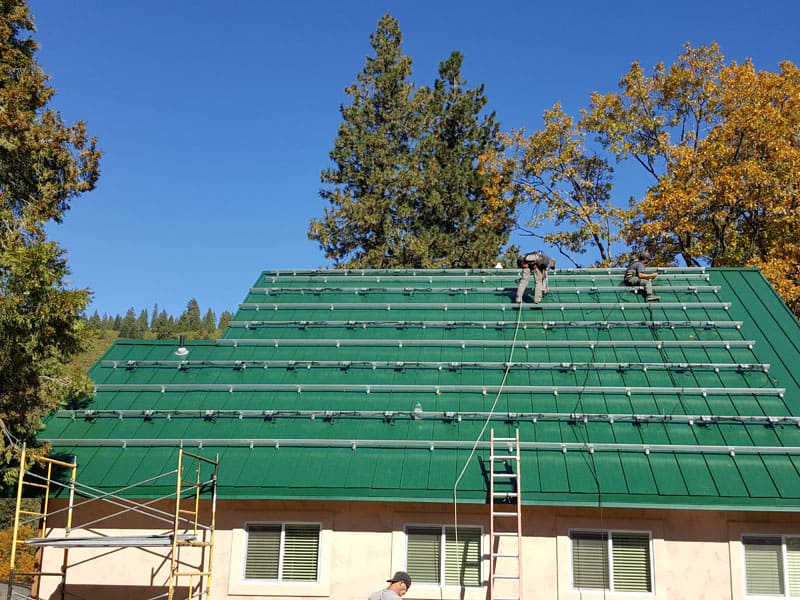 "Going Big on Going Green" with Jeff Dickens
They say "go big or go home," and that's just what professional installer Jeff Dickens did for this month's feature. He went big by going green with a full solar system on a commercial business, and the results are truly impressive. Mt. Shasta Animal Hospital is now powered by renewable energy thanks to his install.
I have worked with this customer in the past as he is a local installer.  He is one of the easiest electricians and solar installers that I have ever worked with. – Solar tech Jeremy Allen
This massive install was a huge undertaking, but the results can't be ignored, and the benefit of offsetting the client's power bill speaks for itself.
Interview with Jeff
What Solar System Type Did You Install?
I chose to install a grid-tied system to suit my client's power needs.
What Was Your Primary Reason for Adding Solar to Your Home or Business?
My main goal was to provide green energy in a commercial business and to offset grid power consumption. The solar array I installed collects enough energy to power, and should help Mt. Shasta Animal Hospital save money month-to-month on their utilities.
Did you have any previous DIY experience?
Yes, I'm an electrical / solar contractor and have installed numerous systems. My experience in the industry allowed me to make this install go very smoothly.
What was the most difficult part of the installation?
An install on a roof like this, safety is your biggest concern. You need to be aware of your rope rigging and all safety measures taken. Sloped metal roofs can be extremely dangerous, so we took extra precautions with scaffolding, a man-lift, fall-prevention gear and waited for dry weather conditions to be as safe as possible. There was also a small snag with some of the permitting process, but we took care of it quickly.
Our wiring diagram had to be taken to a local electrical engineer to be stamped which was out of the ordinary, however did not slow down the process and was completed with only minimal additional cost.

 – Solar tech  Jeremy Allen
How Many Helpers Did You Have?
I had two experienced workers helping with the install, who were also general contractors.
Did You Hire a Contractor?
Being a professional contractor, I always recommend at least consulting with a electrician or solar contractor before a DIY Install. It can save a lot of headaches. In this case, I was the contractor in question, hired by Mt. Shasta Animal Hospital to install their solar system. Unbound Solar's DIY systems make my job that much easier for a professional install.
Were There Any Unforeseen Additional Parts or Tools You Needed?
Not really. In the nuts and bolts category, a couple extra is always better than the exact amount.
How Long Was the Full Installation Process?
Start to finish for the complete install was about 7 days. The roof work to install racking and panels was 4 days. It took 3 days to complete all the electrical and setting the inverters.
How Did it Feel to Get Your Solar Project Finished?
The owners of the business are very happy with the install.
Who Else Did You Consider Before Choosing Unbound Solar?
I only shop at Unbound Solar.
How Much Did You Save On Your Taxes?
The client will save around $14,000 with the Federal Tax Credit and California's state incentives combined.
It's Your Turn
Download your free Getting Started With Solar guide and conquer your solar project! We'll help you navigate the permitting process, choose high-quality products, claim valuable state and federal tax incentives, and save money on installation costs.