Results
System Cost: $9,000 including installation
Yearly System Output: 8,061 kWh per year
Federal Tax Incentive: Qualifies for $2,700 U.S. Federal Tax Credit and $1,600 State Tax Credit
Utility Rates: 10.3 cents/kWh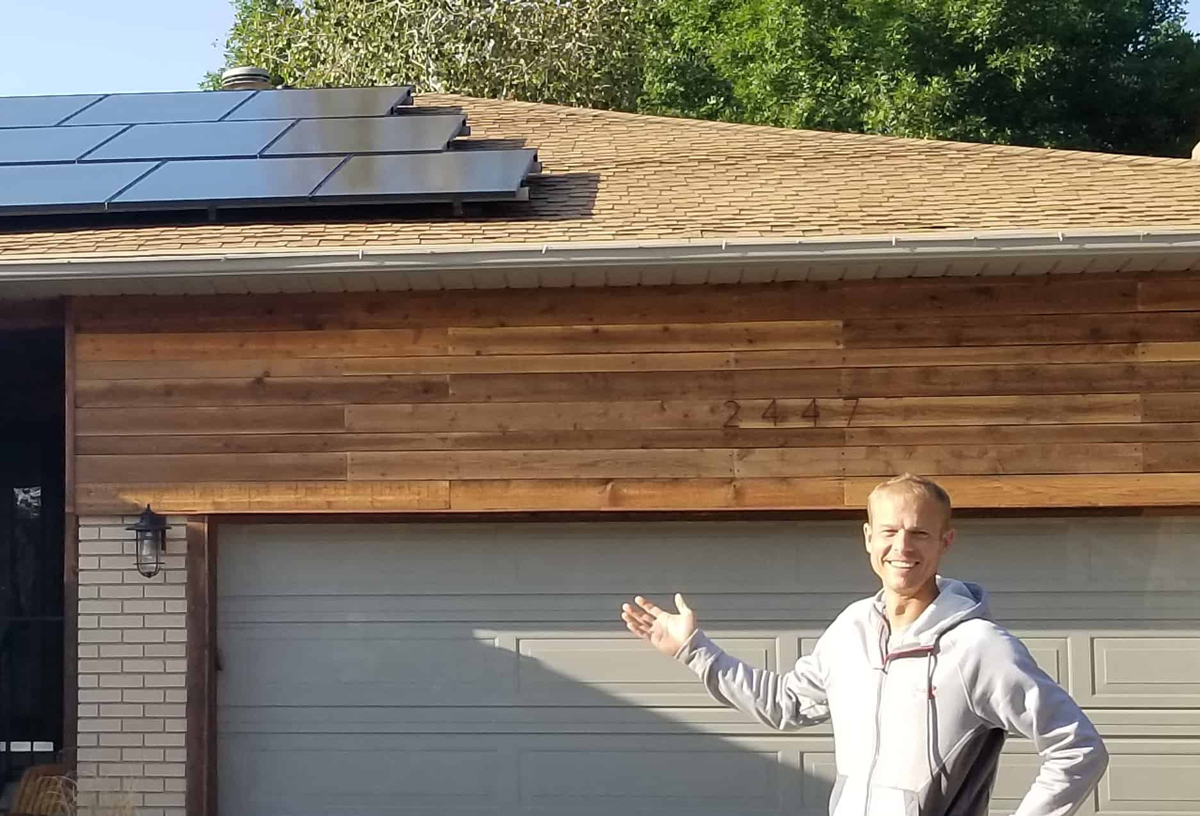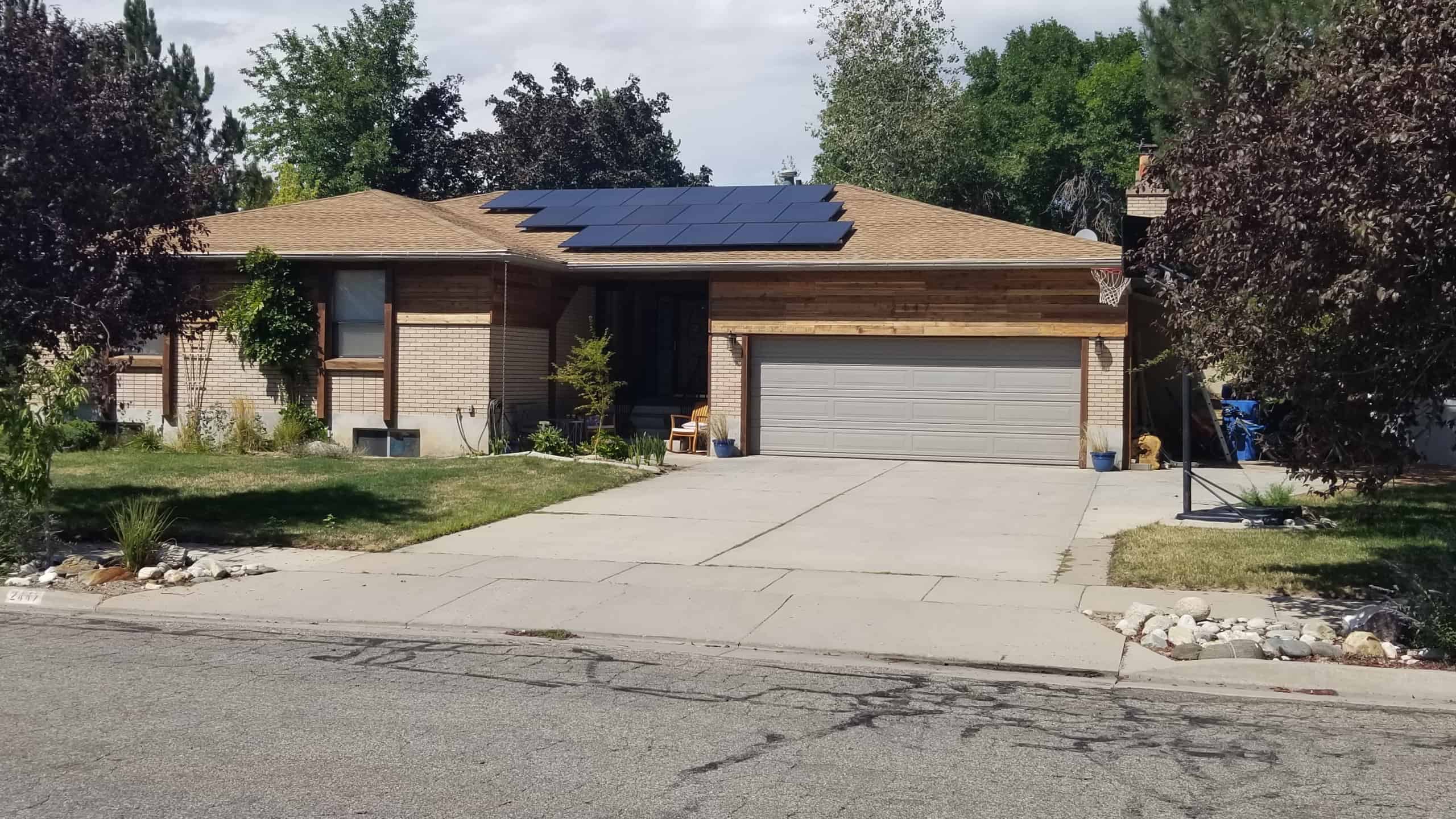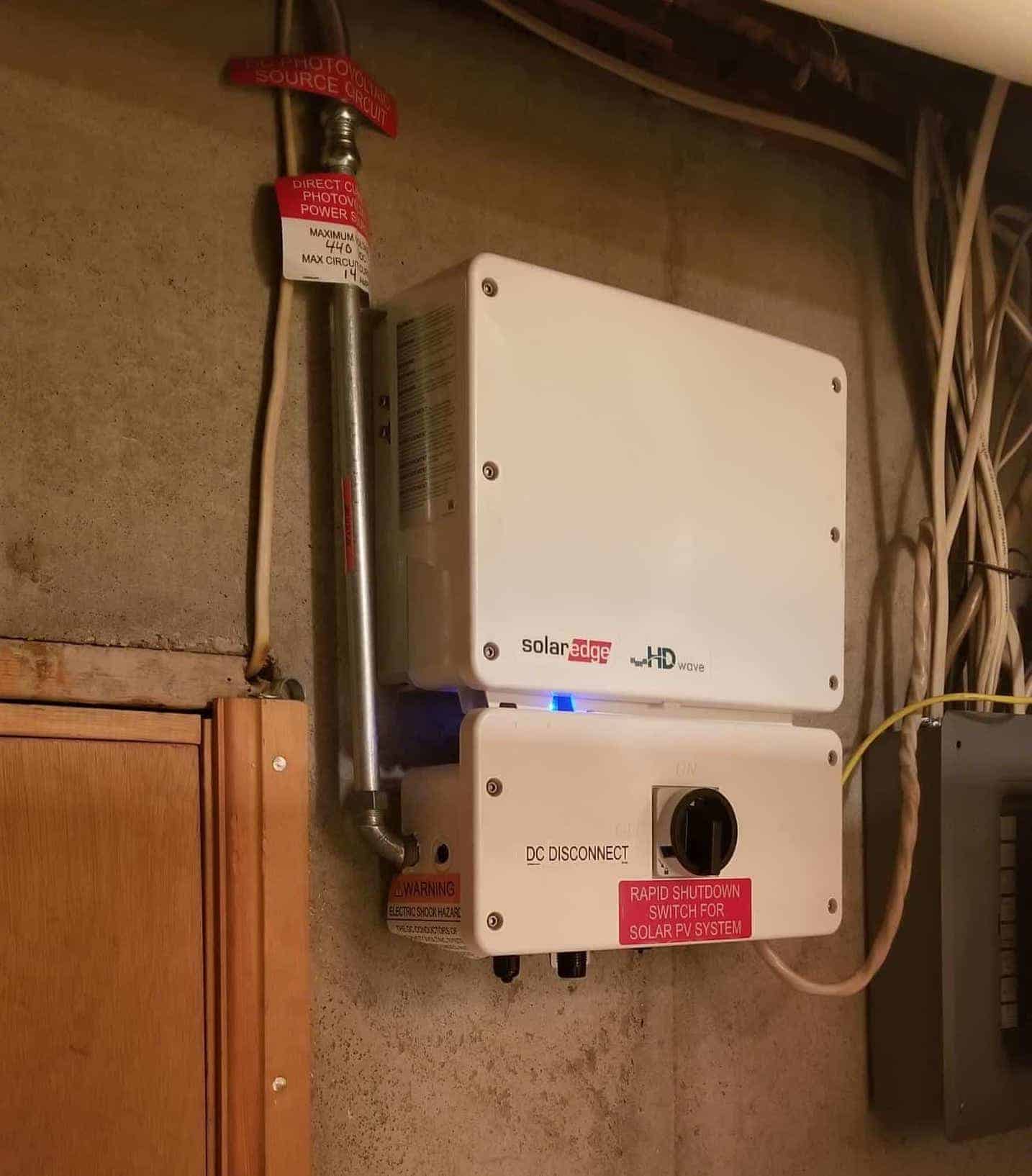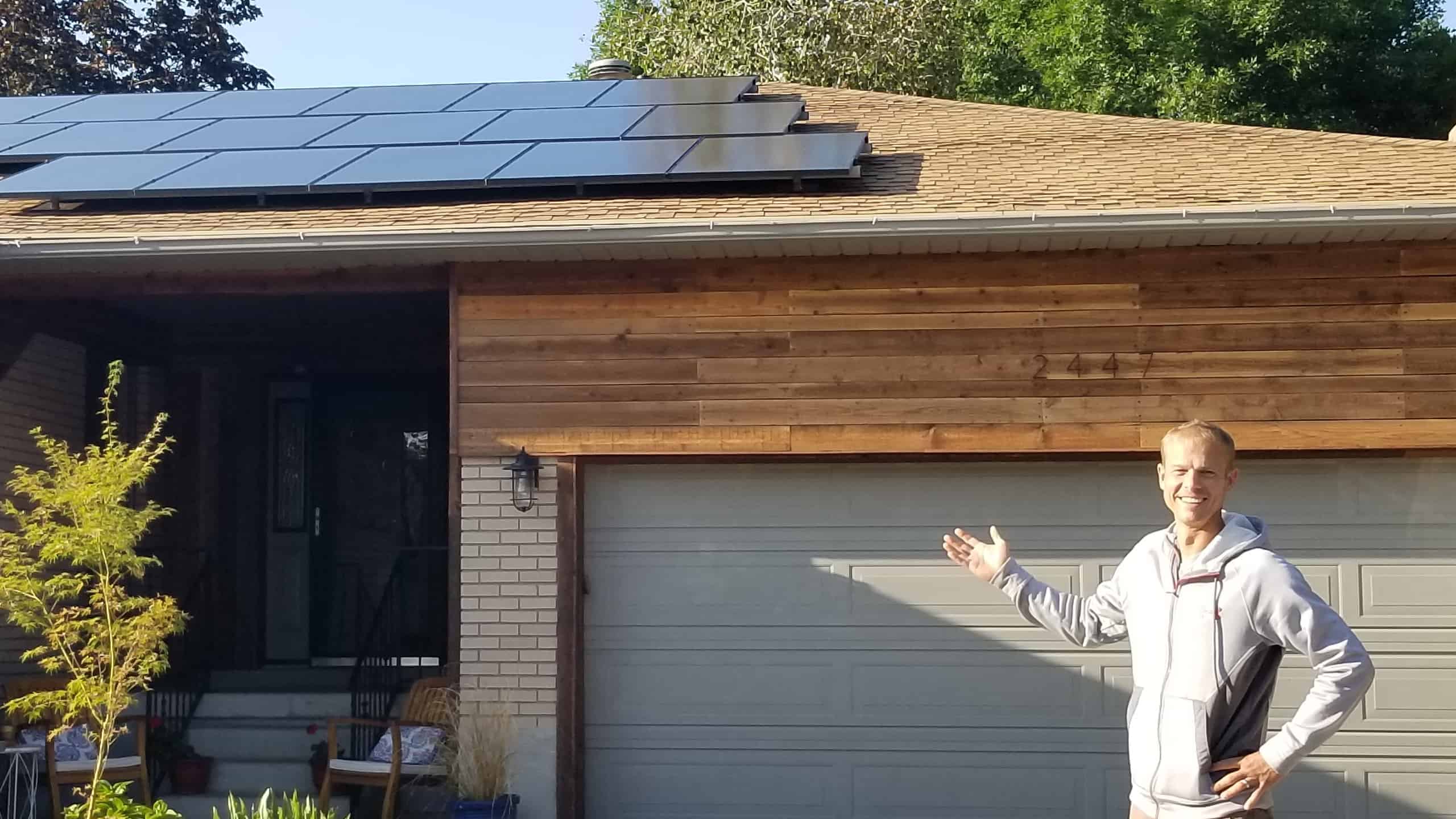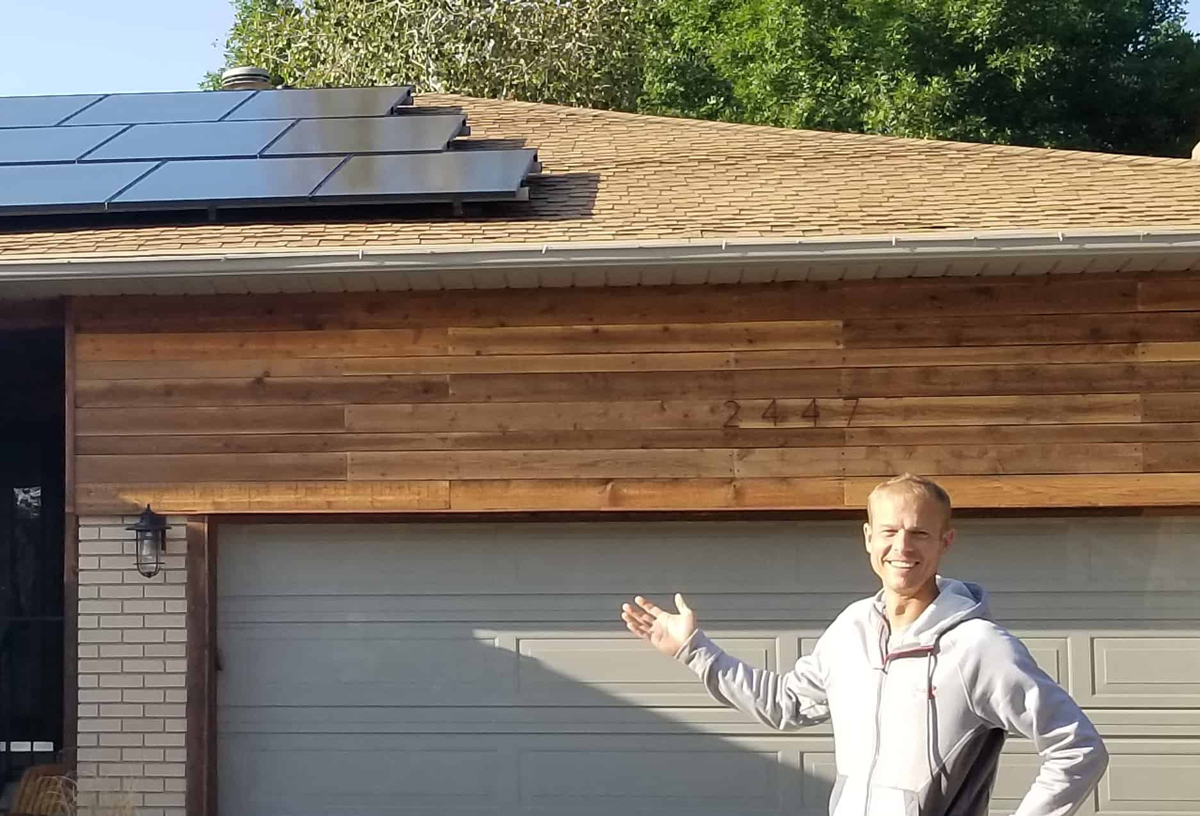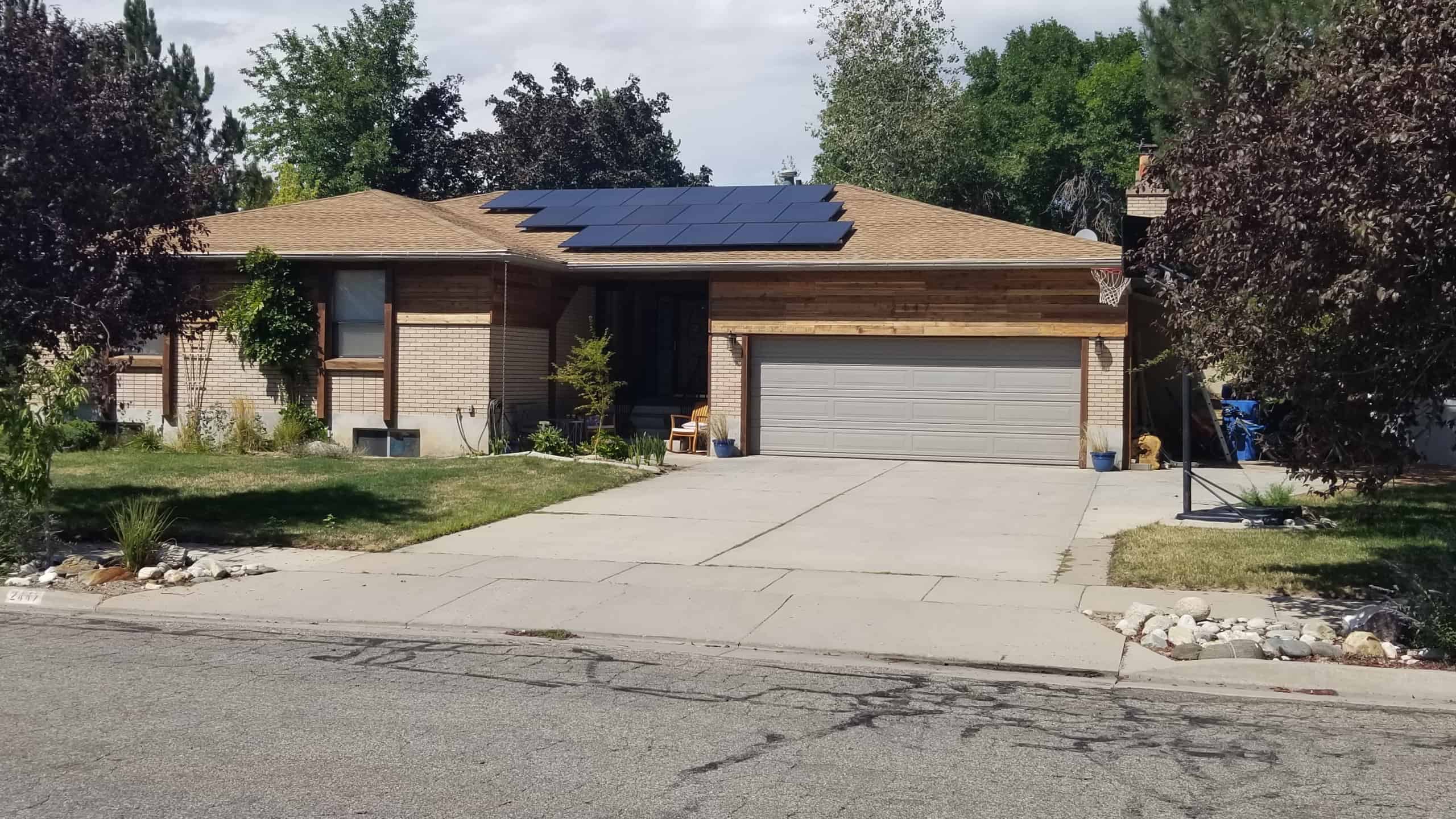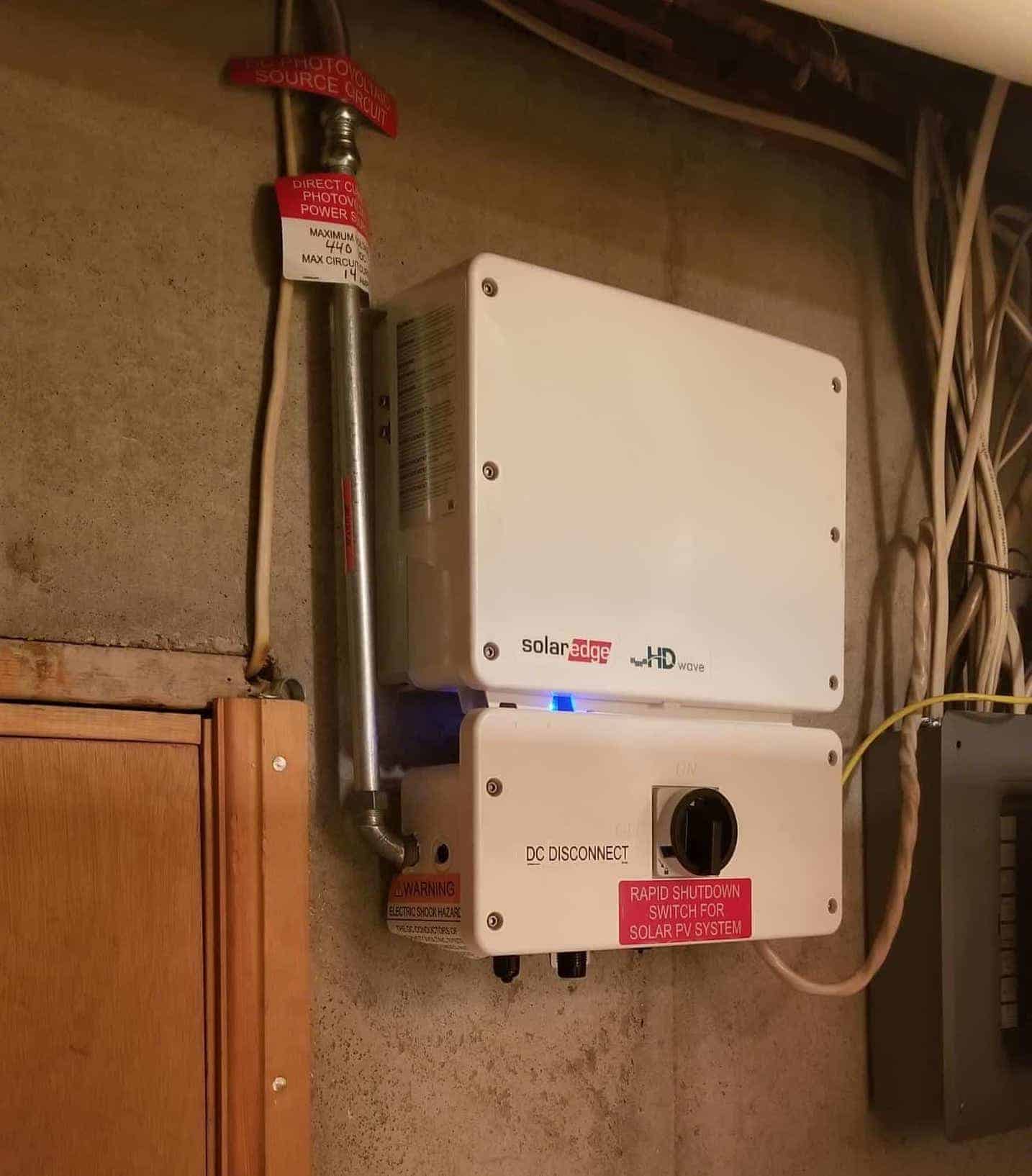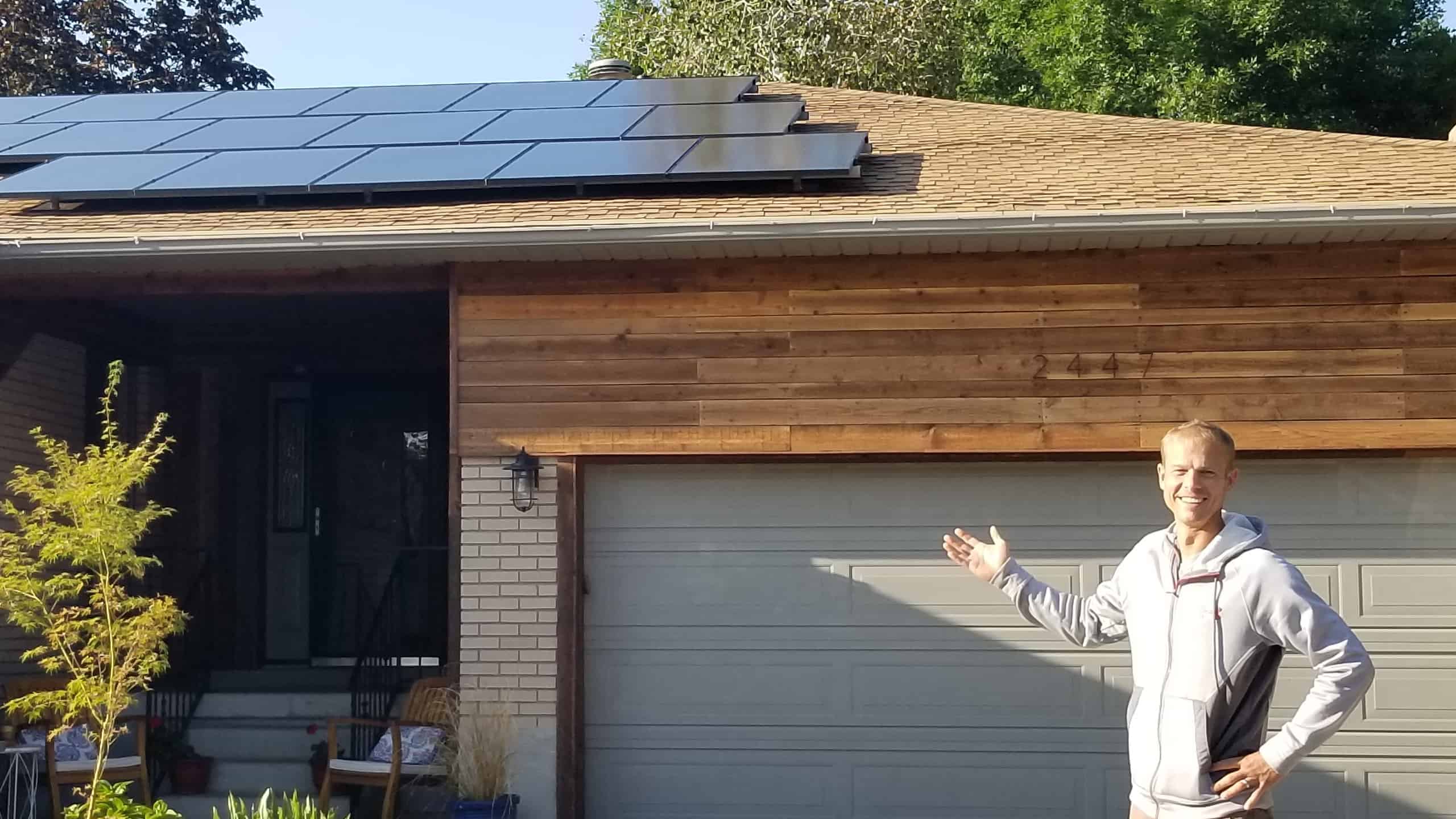 Every month, we highlight our favorite customer projects in our Install of the Month feature. These galleries give our visitors an idea of what to expect from the DIY solar process. Worked with us to build a system and want to show it off? Submit your install for a chance to have your system featured on our blog! We'll send a UNBOUND care package your way if we feature your project.
​This month's featured project comes from Kristopher Z. out in Cottonwood, UT. Kristopher went the full DIY route, handling all the construction and electrical work on his own. The only money he shelled out to a contractor was $175 for a roof loading detail certification, a service the city required to be handled by a certified engineer.
By choosing to self-install, Kristopher reports his out-of-pocket costs came in below $1/watt, which is almost unheard of in the solar industry. (Full-service installers typically charge in the $2.50/watt range.) In addition to the money saved on installation, he got to 'double-dip' on tax incentives, pairing a $2,700 federal tax credit with a $1,600 state tax credit offered in his area.
That brought his total cost (after incentives) to $4,700 for a 5.5 kW system.
By keeping project costs low, the projected payback period for Kristopher's system is 5-6 years. With a 25-year warranty on his panels, there will be plenty of time for him to turn a profit off of his investment into solar.
Read on for our interview with Kristopher!
What solar system type did you install?
Grid-Tied
Did you have any previous DIY experience?
Yes. I am a software engineer, but growing up my dad did a lot of framing and deck building with me. And consequently I am pretty comfortable with construction and have done a lot of DIY projects around my house, including some kitchen remodeling, deck building, wiring, and more.
What was the most difficult part of the installation?
First, the installation overall really went smoothly. The kit Unbound Solar provided was very complete, the male/female cable connections make it very easy to get all the wiring correct, and all the main components really went to together wonderfully. But as for challenges…
I had to make some corrections after my first inspection. The most difficult correction was the inspector wanted to ensure all the cables underneath the solar panels were clipped up tight enough that they didn't touch the roof at all. Going back through all the panels and clipping up the cables as I lowered the panel, tight enough that they wouldn't sag a few inches down to roof level was somewhat of a challenging and delicate dance.
This was complicated by the fact that I hadn't noticed the wire cable clips that were included in my kit, that attach to the solar panel frames (I was just using the rail wire clips and finally added zip ties to try to tighten the cables). Eventually I was able to do this a more efficiently with the last few panels, after I found the metal panel clips, but surprisingly this ended up being the hardest part of the installation.
I also had to go back and put all the DC cables in EMT conduit (I hadn't done that originally in the attic), but that was a pretty straightforward conduit/piping installation. The permitting process with our local city was also challenging because it was difficult to find the appropriate engineering approval for roof loading, but I think Unbound Solar has some permitting/design suggestions that may have made this easier.
One thing that made the wiring easier for this particular project is that I had recently converted my dryer to gas, so I had a completely free 240v/30A circuit available that I easily rewired to the inverter.
How many helpers did you have?
0. I did the installation completely on my own.
Did you hire a contractor?
The only thing I contracted out was roof loading detail certification for the permits, which the city required to be provided by a certified engineer (which was $175). Everything else I did myself, including all electrical work and designs.
Were there any unforeseen additional parts or tools you needed?
The only thing was unforeseen was some zip ties and extra conduit. I bought conduit, flashing, and ground wire from home depot, but that was all probably less than a $100. I had also bought some extra MC4 connectors and a crimper, but never ended up using. Maybe I will if I expand and add more panels in the future.
How long was the full installation process?
I did this installation over the course of a few weekday evenings and two Saturdays mornings (from about 7am – noon).
How did it feel to get your solar project finished?
I think the best part is when the net meter arrived and I could turn on my system and start to watch the energy credits accumulate.
I am really proud of how this system turned out. The inverter is right next to my circuit breaker and network router in a nice cool basement root. The SolarEdge monitoring (and design) software is excellent, its fun to monitor and watch your panels generating power. And I am really delighted with the aesthetics of the half panel offset pattern on the roof with the all-black mono Canadian solar panels.
Who else did you consider before choosing Unbound Solar?
I think there were a couple other places that showed in a google search results (GoGreenSolar), but Unbound Solar seemed to have the best prices, most complete kits, and best information.
What was your total solar install costs? (Ball Park)
Total: $9,000
Unbound Solar Kit: $7800
Taxes: $400
Permits/Net Meter: $540
Misc: $260
How much did you save on your taxes?
I should end up getting a refund of about $2,700 back in federal taxes and $1,600 in state taxes. This is almost half the cost of the installation, so costs after refunds for my 5.5KW system should be about $4,700 (less than a $1/watt!).
Components in Kristopher's system:
Kristopher's Solar Breakdown:
System Cost: $9,000 including installation
Yearly System Output: 8,061 kWh per year
Federal Tax Incentive: Qualifies for $2,700 U.S. Federal Tax Credit and $1,600 State Tax Credit
Utility Rates: 10.3 cents/kWh
It's Your Turn
Download your free Getting Started With Solar guide and conquer your solar project! We'll help you navigate the permitting process, choose high-quality products, claim valuable state and federal tax incentives, and save money on installation costs.