Results
System size: 8.85 kW
Yearly System Output: 6,479 kWh per year
Federal Tax Incentive: Qualifies for $3,961 Federal tax credit
Utility Rates:

13

cents/kWh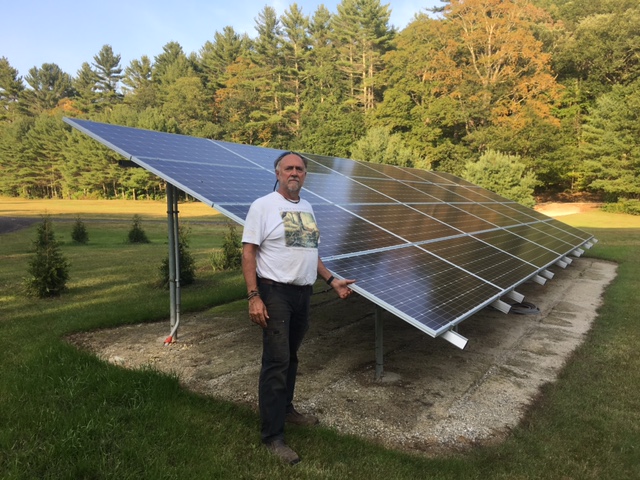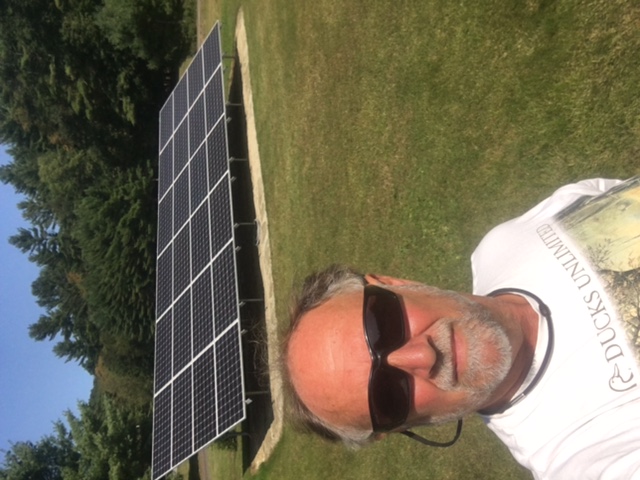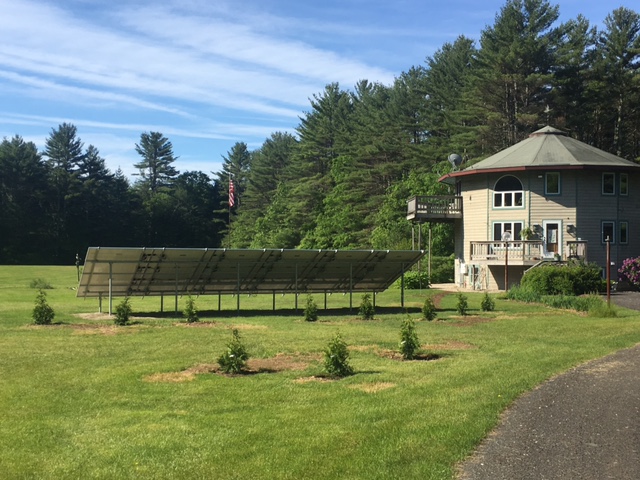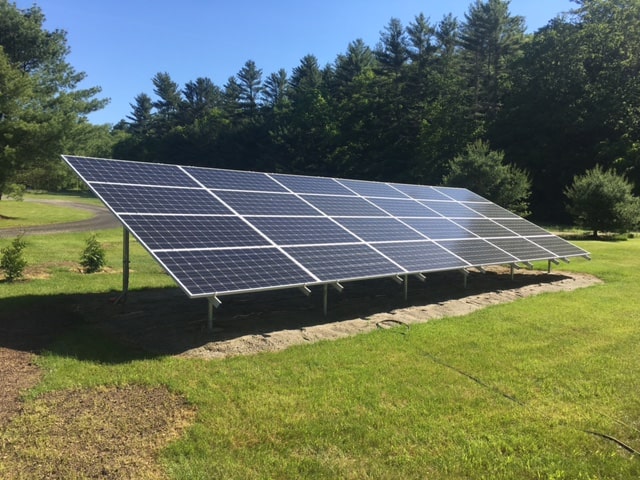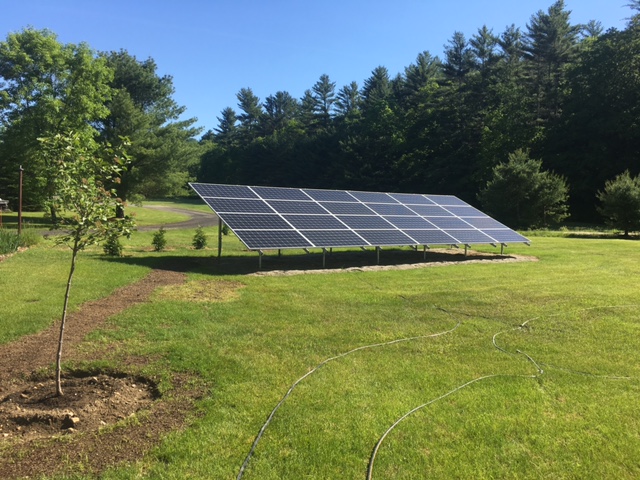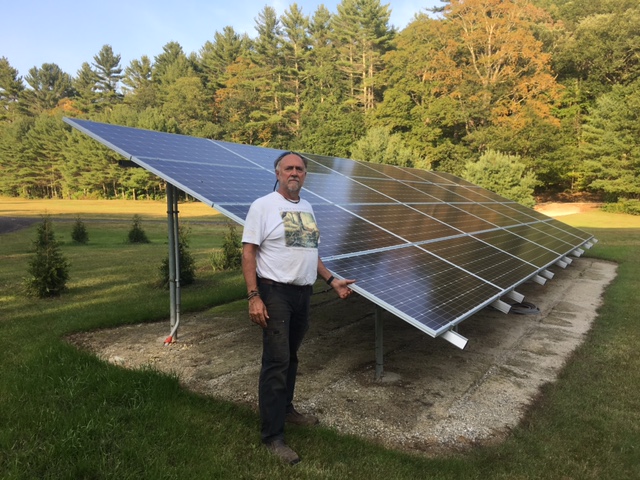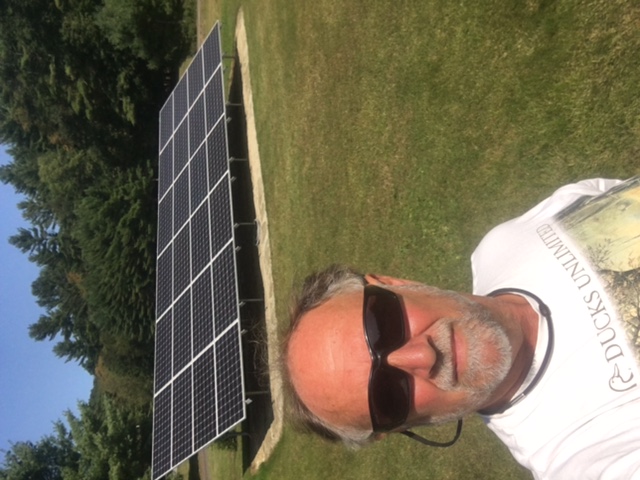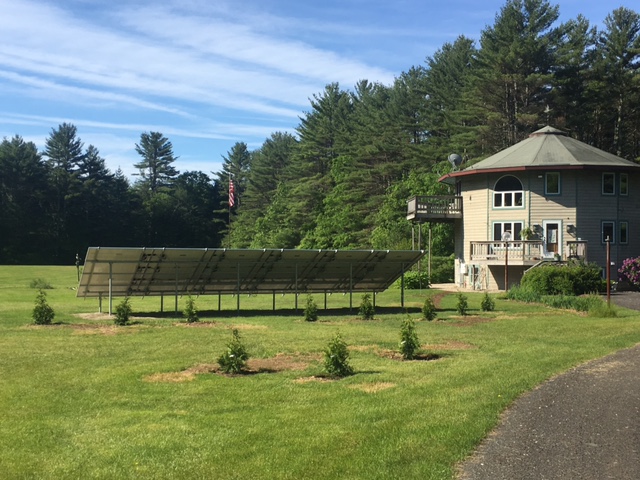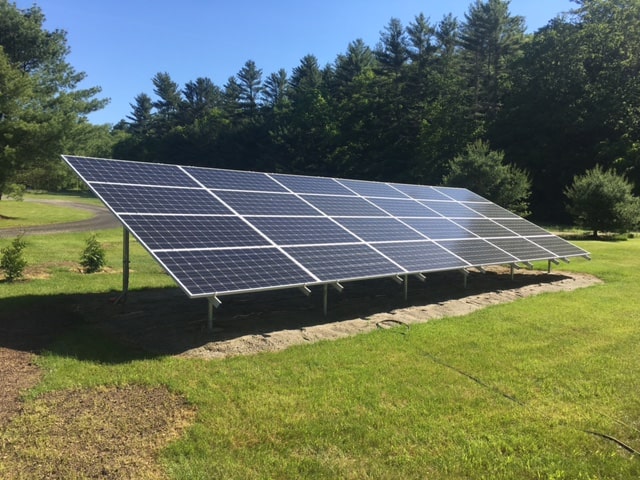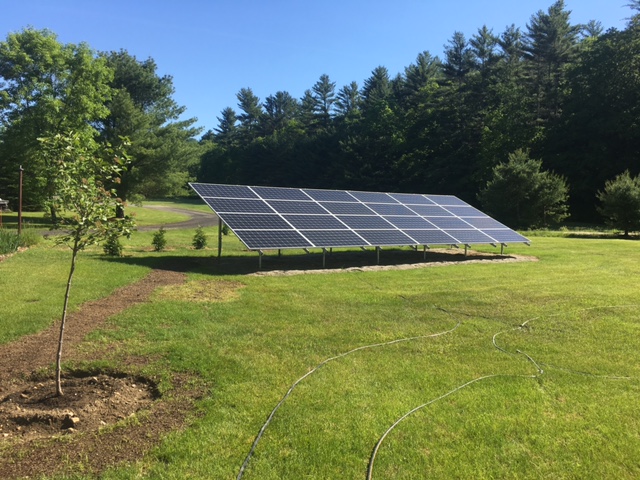 A Long Install With a Big Payoff, with Larry E.
This month we get a look at an install that took a little while, but paid off in a big way for Larry E. Working for three months on-and-off (weather permitting), he was able to build a stellar ground-mounted solar power system on his property, with 24 solar modules providing plenty of power to his home.
Larry was great to work with. Easy going, confident and comfortable with DIY with good previous knowledge of grid tied solar. – Solar tech Salesperson Zach S.
Larry had a little help for a day or so, but after that he was on his own, installing his system one panel at a time over the course of the project – although he also hired an electrician to help out towards the end. Larry has been a general contractor for 45 years, so installing on his own was no problem and he was no stranger to DIY projects!
Interview with Larry
How long was the full installation process from receiving your equipment to flipping the switch?
The project took me 3 months, but it was only "part time" – working on my solar installation when I had the free time to do so. It took a bit of time to finish since I wasn't able to commit full days of work to the project.
How many people did it take?
I had two people helping with the installation for one day, but after that, I was on my own. Towards the end, I hired an electrician to help me with the wiring and final testing before we flipped the system on.
Did you have any previous construction experience?
I've worked as a general contractor for 45 years, so a DIY project such as this was right up my alley.
What was the most difficult part of the installation?
Permitting my solar system and dealing with the utility company was the hardest part of the process. Getting my paperwork in order and checking everything off with my local AHJ was a difficult step that took a lot longer than I expected it to.
Were there any unforeseen additional parts or tools you needed?
There were a couple of tools I didn't have in my toolbox: a 10-150 in/lb torque wrench, a DC disconnect, and a Kwh meter. The torque wrench I could pick up at my hardware store, but the other two items were a bit more difficult to find.
How/Why did you choose to self-install and add solar to your home?
Primarily to save money on my monthly utility bills, the choice to install solar was an easy one once I realized how much I could save each month, and with the size of the array I installed, I expect my decision to pay off very quickly.
Larry's primary objective was to save money and make a solid investment. We collaborated on components for the system, with the Suniva sale, and it being a ground mount I recommended the 340's as it is all ground work so easier to handle bigger panels, and there were no space constraints. – Solar tech Salesperson Zach S.
It's Your Turn
Download your free Getting Started With Solar guide and conquer your solar project! We'll help you navigate the permitting process, choose high-quality products, claim valuable state and federal tax incentives, and save money on installation costs.