Results
System Size: 8.55 kW
Yearly System Output: 12,220 kWh
Federal Tax Incentive: Qualifies for $6,600 U.S. Federal Tax Credit
Utility Rates: Varies with time-of-use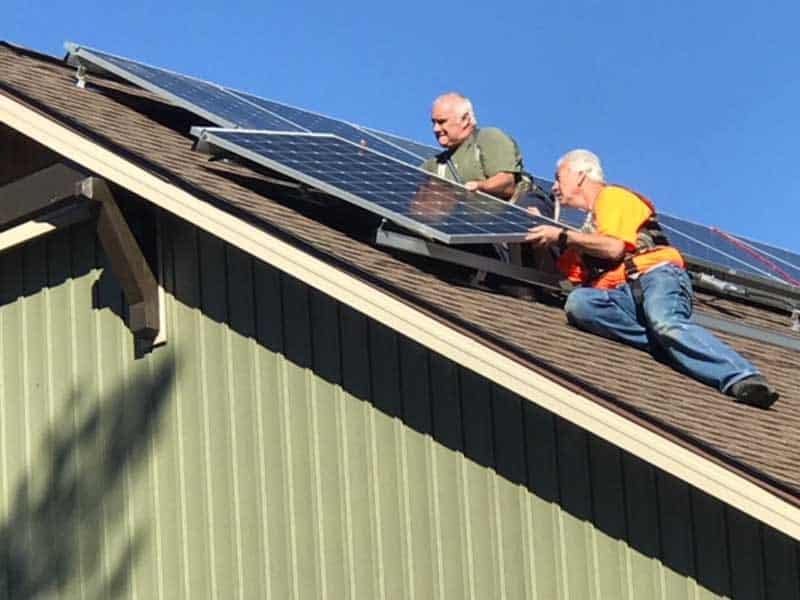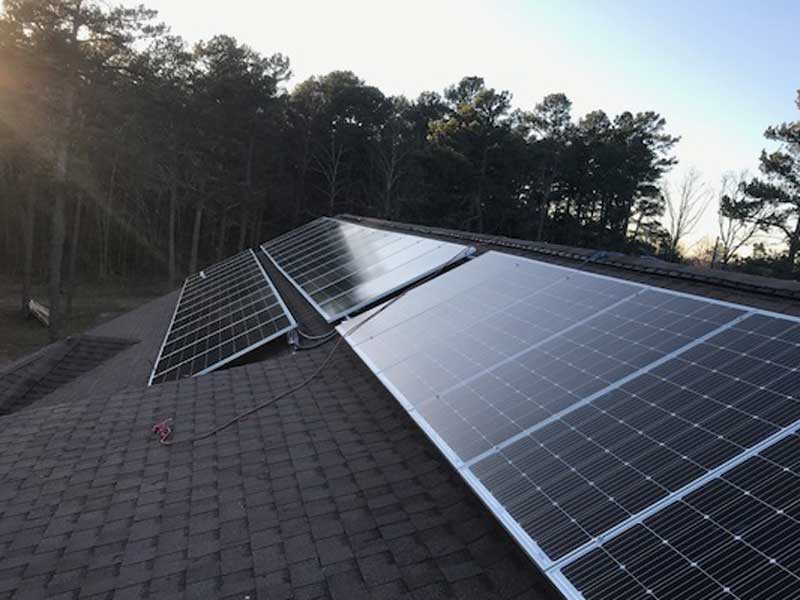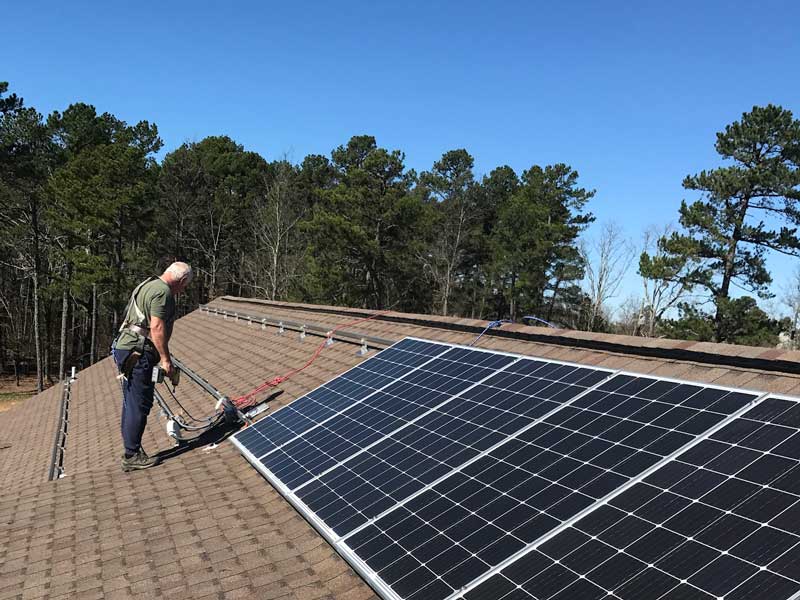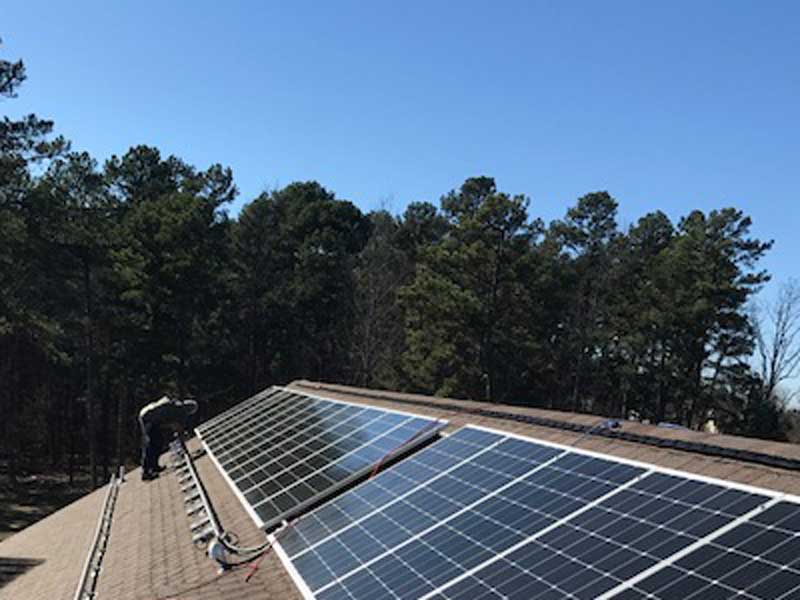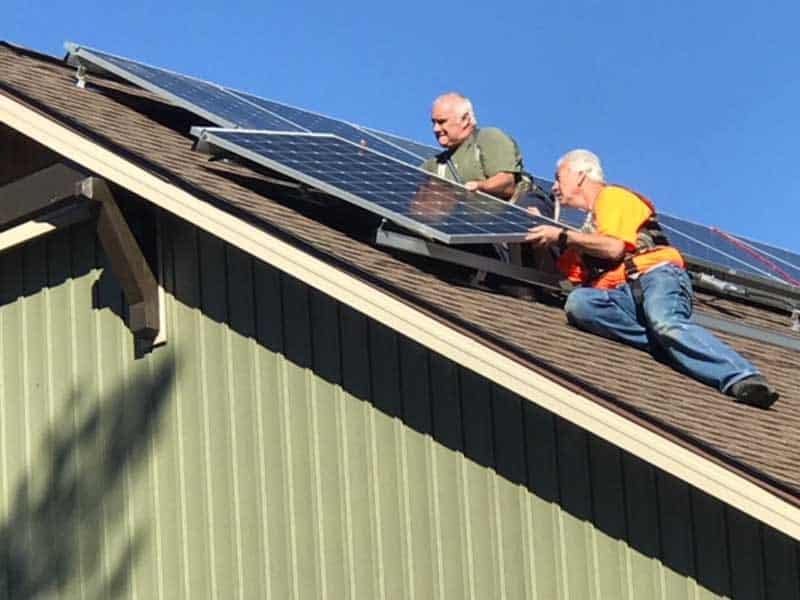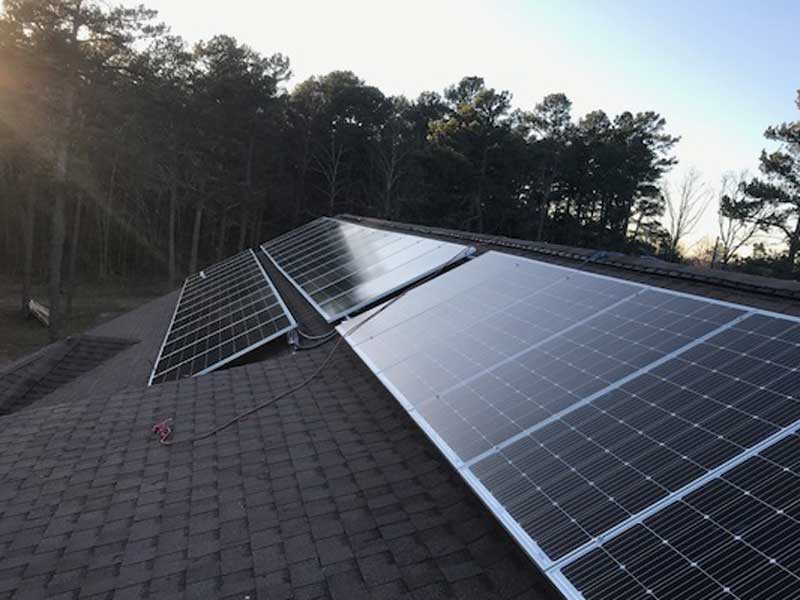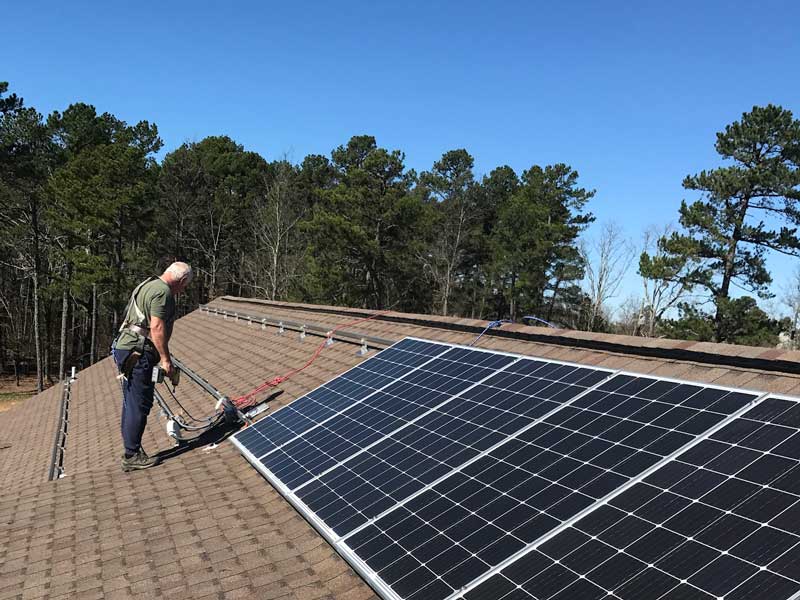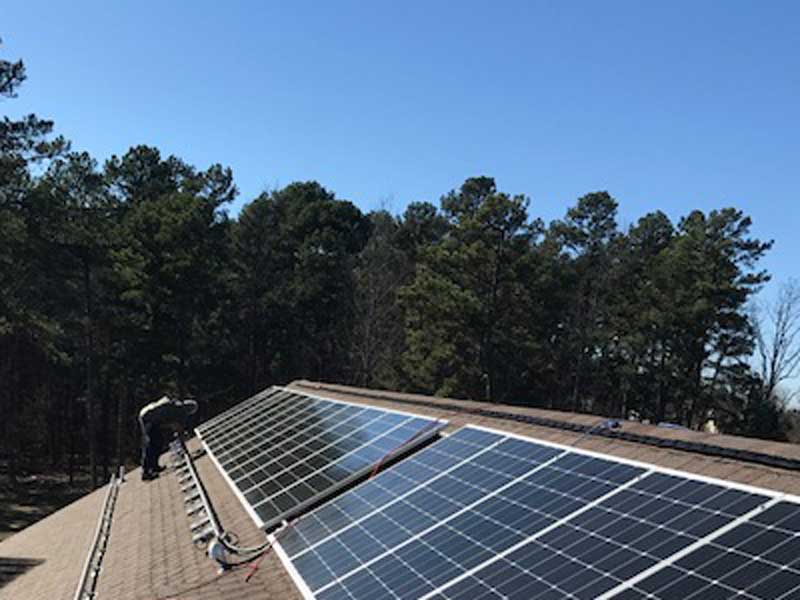 "I prefer to do it myself." with Garland C.
Our Install of the Month for March is Arizona customer Garland C's well-researched and fully planned out grid-tied solar system. Garland installed his system himself, with help from one friend, during the construction of his new home.
Garland was after a sound return on investment and an eco-conscious home. He wanted DIY convenience and the ability to monitor his system, so he chose Enphase microinverters. Getting American-made panels was also important to Garland and he opted for high-end, high-efficiency Suniva panels.
Garland came into this with a lot of information. He had been studying different types of inverters like Solaredge, but eventually decided on Enphase microinverters.  – Solar Tech Wil Burlin
Garland reports that the most difficult part of his project was actually getting the panels up on his roof. Normally this task isn't so tough, but with a 8/12 pitch roof, safety while installing on such a steep roof became a number one priority. Knowing he'd still be paying far less than hiring an installer, he sprang for some roof racks to make it easier to walk on his roof, and he also made sure to always wear a safety harness.
In the end, Garland had a beautiful self-installed system on his brand new home. The moment his new home was hooked up to the grid, he saw that meter start moving backward!
Interview with Garland
What was your primary reason for adding solar to your home?
To save money.
Did you have any previous DIY experience?
Generally speaking, I do everything I can myself. I have basic knowledge of house wiring and roof construction. This was my first solar system.
What was the most difficult part of the installation?
Everything was pretty simple. Physically, the most challenging part was placing the panels on my 8/12 pitch roof.
How many helpers did you have?
One.
Did you hire a contractor?
No.
Were there any unforeseen additional parts or tools you needed?
Purchased some roof racks to make it easier to walk on my roof.
As soon as they hooked my house up to the grid, my meter started moving backward, which was pretty cool! – Garland C.
How long was the full installation process?
With my house being a new construction project, I did the solar system installation in phases. Because of this approach, I don't have a good idea of the total length of time needed to do the installation.
How did it feel to get your solar project finished?
It was several months after I completed the installation that my power company hooked my house to the grid. As soon as they did, my meter started moving backward, which was pretty cool!
Who else did you consider before choosing Unbound Solar?
I looked at two other contractors to install my system. But I never really considered paying someone else to do it. I prefer to do things myself.
What's your ballpark estimate of your total solar install costs?
$22,000.00
How much did you save on your taxes?
$6,600
It's Your Turn
Download your free Getting Started With Solar guide and conquer your solar project! We'll help you navigate the permitting process, choose high-quality products, claim valuable state and federal tax incentives, and save money on installation costs.