Showing all 6 results
Lithium Battery Overview
Lithium batteries are a premium solar storage option. In comparison to flooded lead-acid and sealed lead-acid batteries, lithium solar batteries offer these added benefits:
Longer lifecycle
Faster charging
Deeper discharges — use more of the battery's capacity before recharging
Better energy density — more power in a smaller form factor
Lithium batteries are maintenance-free and do not emit gasses as part of their operation (traits they share with sealed lead-acid batteries). Because of this, they do not need to be ventilated the way that flooded batteries do.
While the cost of Lithium batteries is higher than either flooded or sealed batteries, the lifetime cost of ownership is comparable given Lithium's extended lifespan. Lithium batteries are a great investment if you want a battery bank that you won't have to maintain or replace for the next decade.
Lithium Battery Brands
Learn More About Lithium Batteries
Lead-acid vs. lithium batteries: which are best for solar?
Discover vs. SimpliPhi: what's the best lithium battery brand?
Solar Battery Guide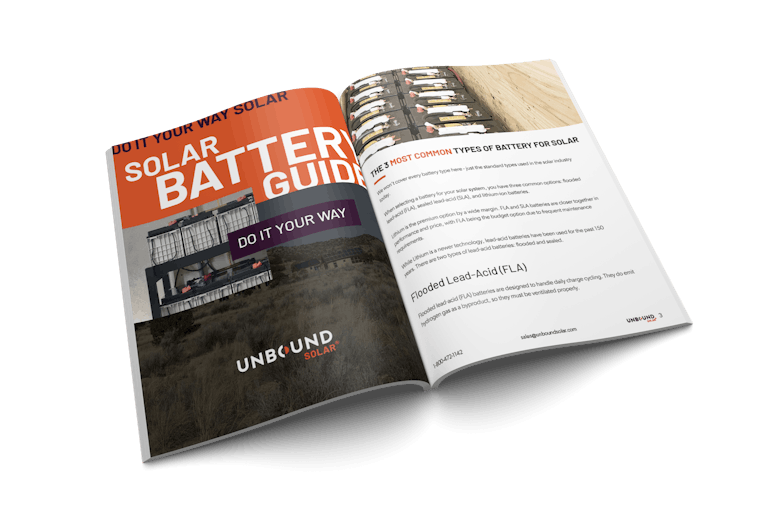 Download Our Solar Battery Guide
A poorly designed system can ruin your batteries. Our Solar Battery Guide will help you size your battery bank properly and keep things running smoothly.
Get free guide »