Results
System Size: 6.8 kW
Yearly System Output: 11,297 kWh per year
Federal Tax Incentive: Qualifies for $3,186 Federal tax credit
Utility Rates: 13 cents/kWh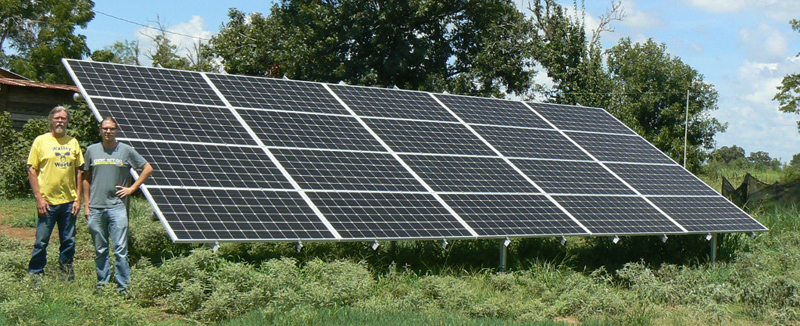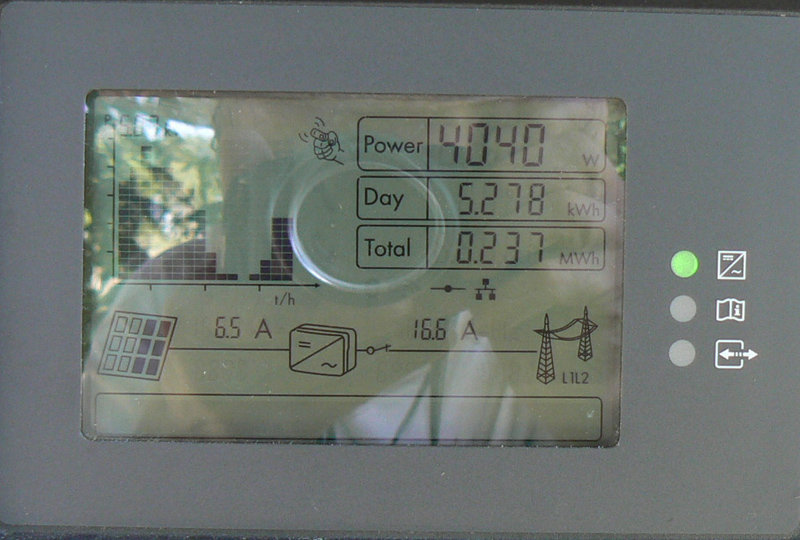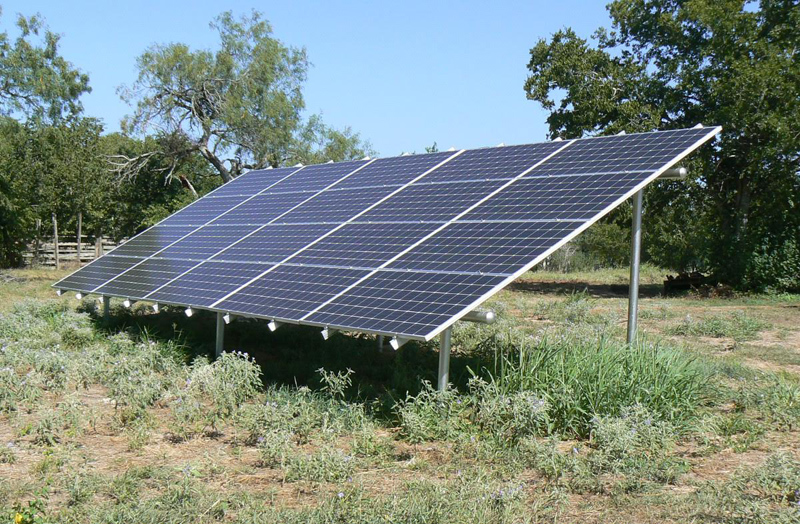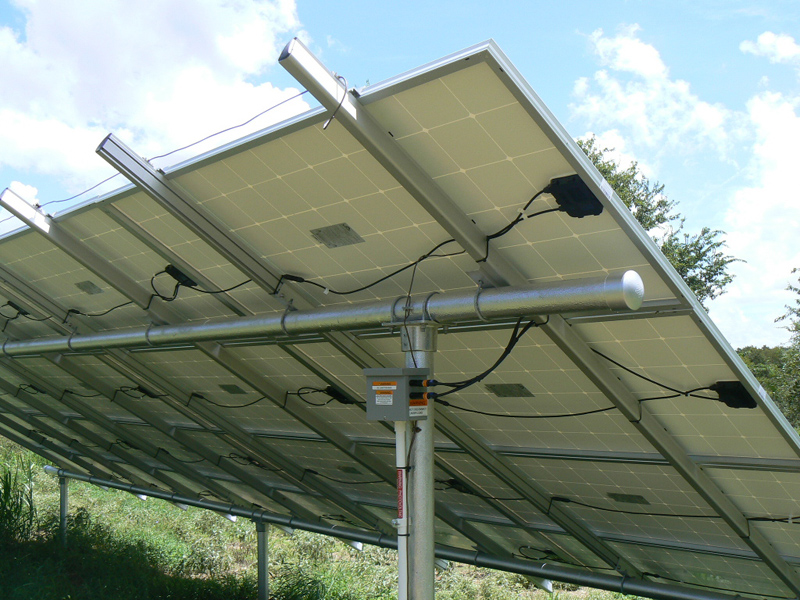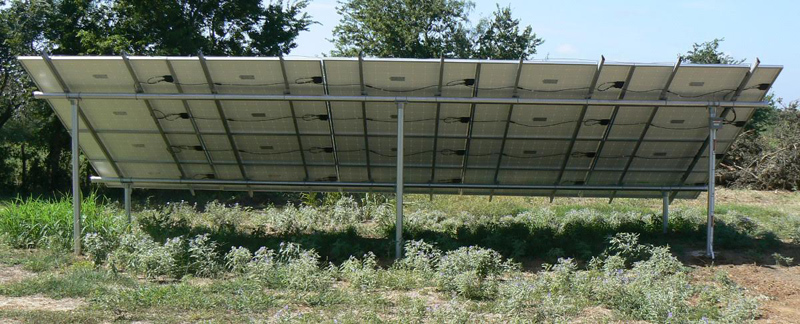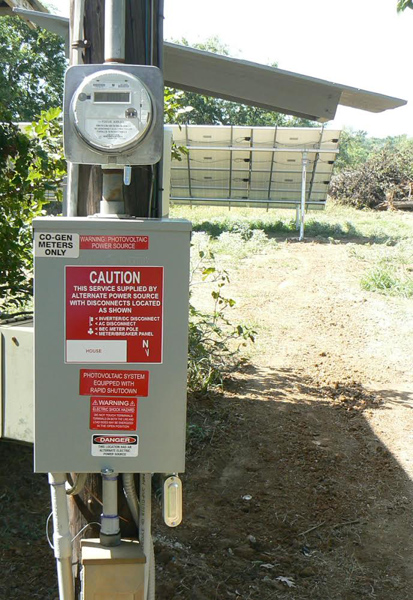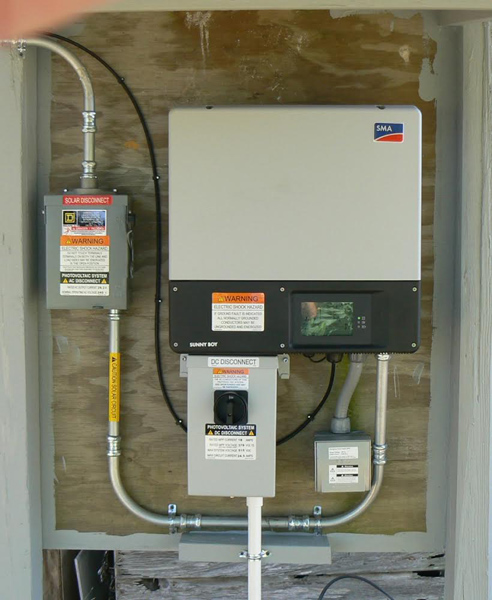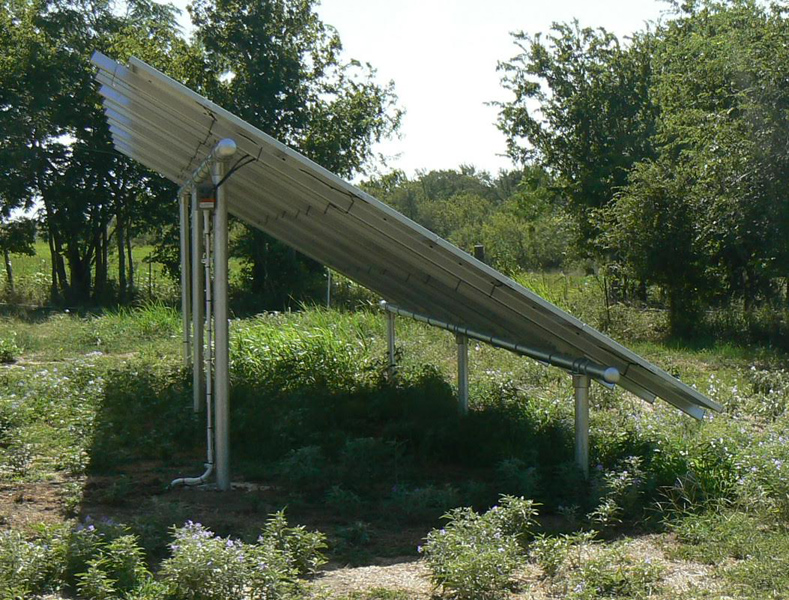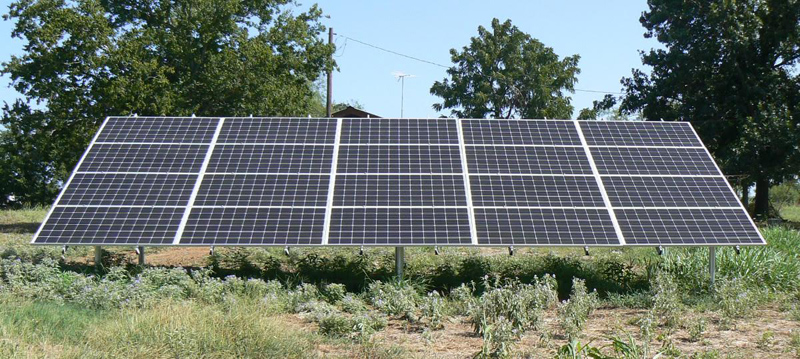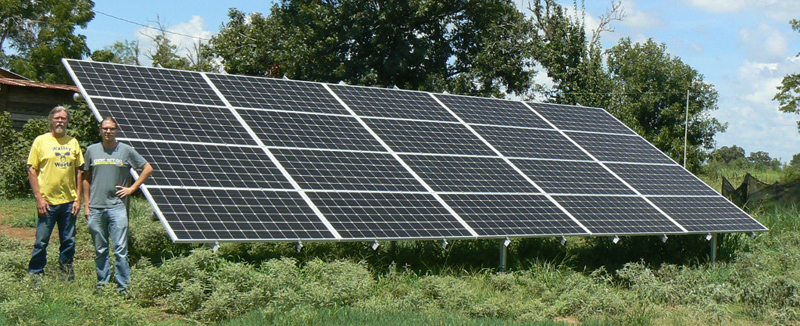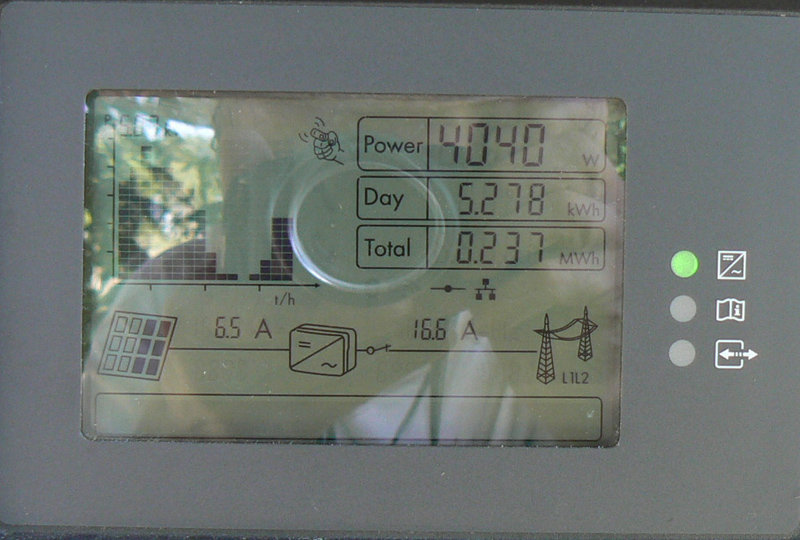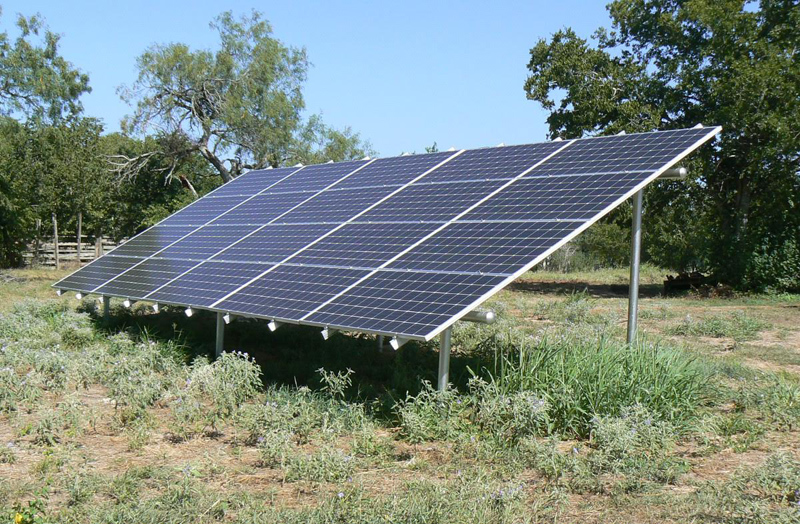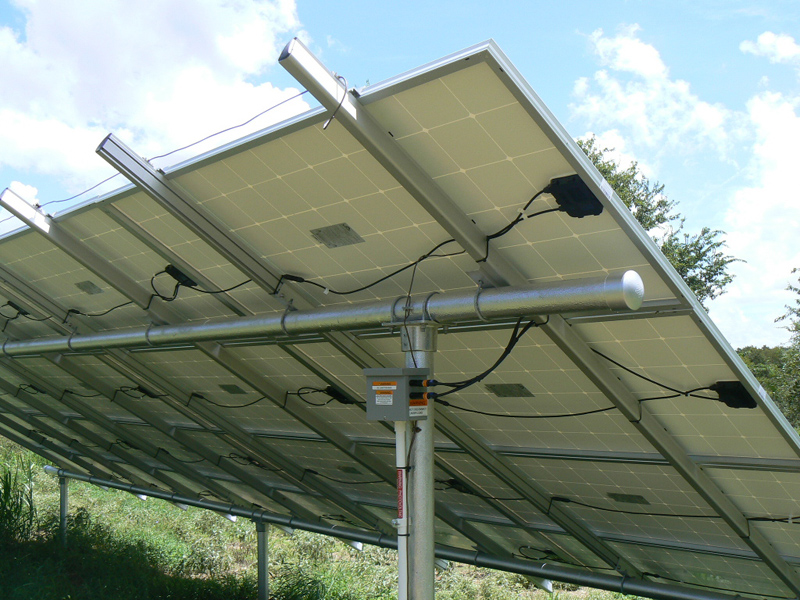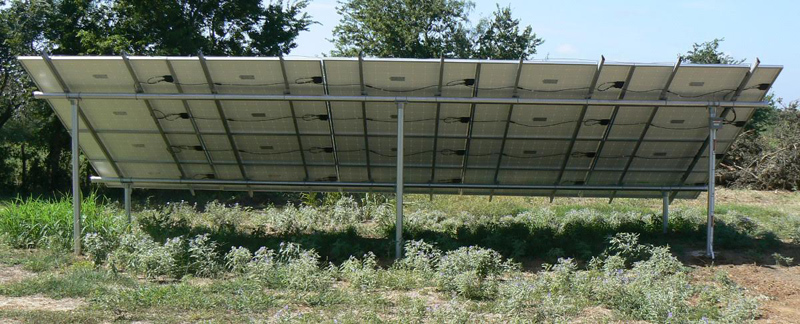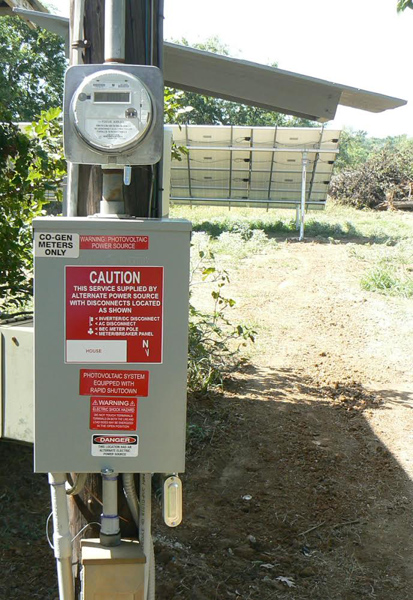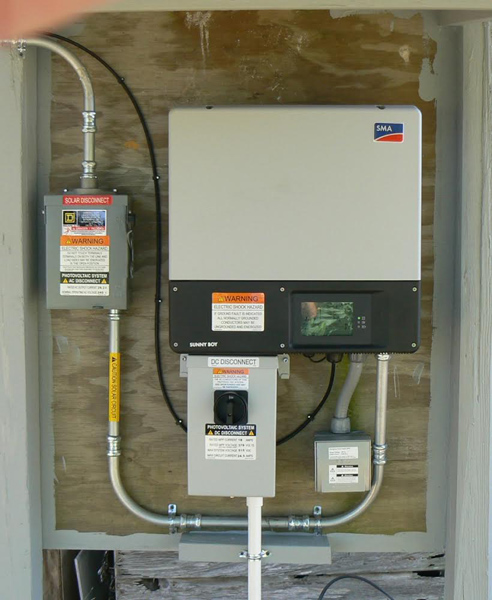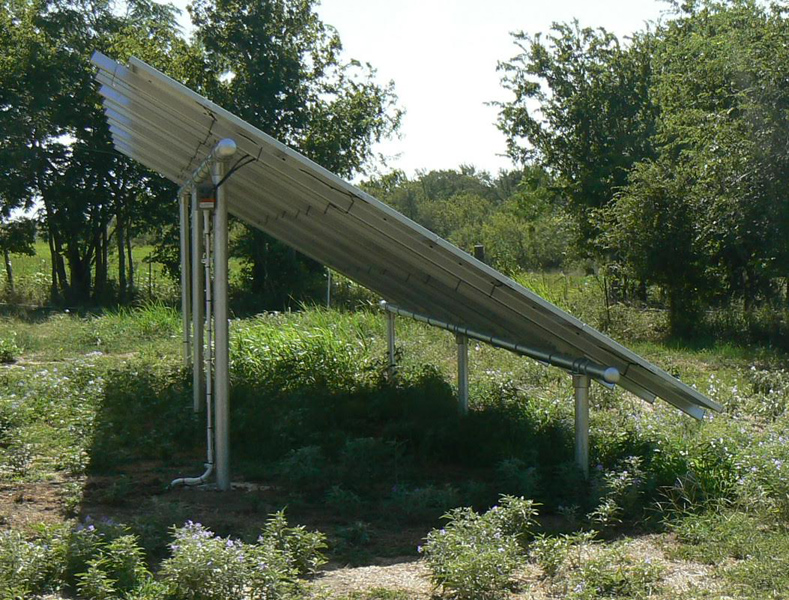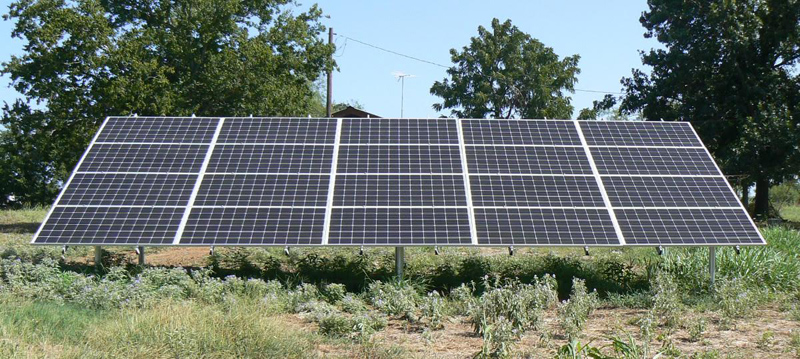 Rolling the Meter Back with Joe P.
This month's Install of the Month honor goes to Joe P., who we think completely embodies the DIY solar spirit. The self-described "tool guy," who's also a retired builder, aerospace engineer, and boilermaker, has always loved to build his own stuff and has been doing so since junior high. A solar ground mount array that would cover his home's energy needs and roll his meter backwards was just the kind of project Joe was looking for.
Helping him take his project from idea to reality was sales tech Jeff B., who gives us his perspective on Joe's install. "Joe called in May with a desire to cover his household load with a solar electric system. After discussing his household needs, which were around 1000 kilowatt hours per month, we settled on a 20 panel ground mounted system with the SMA Sunny Boy 7000 inverter." Jeff said that to ensure all of Joe's usage needs were covered, "A couple of extra panels would need to be added on as well." Working together, they fleshed out the rest of the build. Jeff explains, "The SMA inverter was selected because of its high quality construction, and the fact that in the future it can be coupled with a battery based inverter so he can add battery backup in the future."
Two months from the date of his purchase, Joe had an inspected and fully functioning PV system providing power to his house!  – Sales tech Jeff B.
"Joe has plenty of construction experience," Jeff added, "So building the ground mount was no big deal. When it came to the electrical side of the installation, Joe had a lot of questions." But Jeff was there for him. "Through a series of phone calls and emails, we got to a place where he had everything installed and was ready for inspection. The inspector showed up at his place and could find nothing wrong with his system. Two months from the date of his purchase, Joe had an inspected and fully functioning PV system providing power to his house!"
Interview with Joe
What was your primary reason for adding solar to your home?
Electricity and all power isn't getting any cheaper. I had the cash sitting in the bank drawing low interest, and this investment pays way better than savings. And after the initial ROI where it pays for itself, it basically starts paying me. After the initial ROI where it pays for itself, it basically starts paying me. – Joe P.
How long was the full installation process from receiving your equipment to flipping the switch? How many people did it take?
I talked with you for three to four weeks about various scenarios using different inverters and the advantages of each. My purchase was delayed due to lots of rain and bad weather. I sent payment on June 17th and the system shipped the following week. By the time it arrived the following Friday, I had the posts set for the ground mount and the inverter and disconnect mount installed. The rack and panels were installed by Saturday afternoon, as I didn't want them sitting on the ground. I installed the conduit and wiring between the ground mount and inverter mount at my leisure. I had one minor setback in the form of a 1965 breaker box that was in bad shape and had to be replaced in order to tie in the PV system. The rest of the work was completed over the next few weeks and actually finished by the middle of July. I contacted the co-op and they did final inspection and installed the NetMeter on August 1st. Even with the overcast and rainy weather here the last few days, the system is running right on the prediction to cover 90-95 percent of my electric bill in its first two weeks of operation. All of the work was done by myself and my son who is on summer break from college. I had one master electrician and his apprentice available for advice, but did the actual work myself.
Did you have any previous construction experience?
I have worked as a boilermaker working on power plants for a few years. I also built custom houses for a short while, then transitioned into aerospace engineering and retired after 29 years there.
What was the most confusing or difficult part of the installation?
The actual install and hands-on part of the project was very easy and straightforward. That's one of the advantages of dealing with a professional company: the parts are all there, they work in unison, and there is no guesswork. The site plan for the ground mount and the wiring harness diagrams spelled everything out. The most confusing part, believe it or not, was the labeling requirements and placement. There are many, many examples and I had to pick and choose between which part of which document I used.
Were there any unforeseen additional parts or tools you needed?
I'm a tool guy. I had everything tool-wise except a crimper for the MC4 connectors… and I probably have over a dozen different crimpers. I didn't really need one and could have done without it, but wanted bulkhead plugs at my junction box. So I bought some connectors and a crimper to make it prettier. After having so much fun with this one, I know I will be doing more so it will come in handy down the road.
How/Why did you choose to self-install?
I've always built my toys since I learned to in junior high! I have been studying solar and wind for a long, long time. The ROI finally shifted in my favor and I could make it happen quicker by doing all the work myself.  I did a lot of research and even checked with your competition before I settled on Unbound Solar. Most of the other places wanted your whole life history before they even discuss prices, and none of their prices are listed. Most of the information I wanted was listed on your site with prices and a list, so you knew what you were getting up front. Any and all questions were answered quickly and intelligently.
It's Your Turn
Download your free Getting Started With Solar guide and conquer your solar project! We'll help you navigate the permitting process, choose high-quality products, claim valuable state and federal tax incentives, and save money on installation costs.