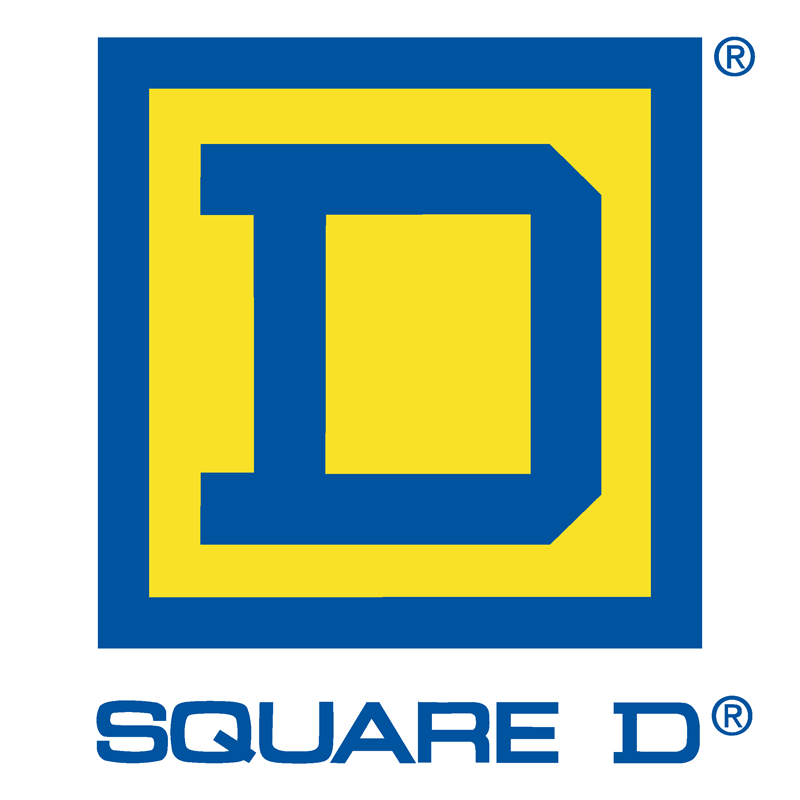 About Square D
Key Points
Disconnects, circuit breakers and enclosures for most applications
High quality
Description
Square D—A Schneider Electric Brand
One of the most trusted names in electrical distribution, power and control—from residential to industrial construction.
Timeline
In 2003, the Square D by Schneider Electric brand celebrated its 100th anniversary. One hundred years of know-how and innovation in electricity and automation management.
1902: Founding of Detroit Fuse and Manufacturing which produced fuses in cases and fuse switches in boxes.
The reputation of the "D" logo emblazoned on the company's conduit boxes led the company to choose the name Square D. In the 1940s, Square D counted 10 factories in the United States and a workforce of 7,000, manufacturing half of all the circuit breakers used in aviation.
In the 1950s, the company opened its first European subsidiary. Subsidiaries were also opened in Asia and South Africa. The brand launched programmable robots, a new generation of boxes for residential use, a fire detector for protection against current overcharge and the detection/interruption of electric arcs.
In 1991, Schneider Electric acquired Square D.
Products and systems developed by the Square D by Schneider Electric brand are present in all sectors of activity, from circuit breakers to monitoring and control systems. The tertiary and residential building sectors are major consumers of Square D by Schneider Electric products.
Showing all 6 results
Download "Getting Started With Solar"
New to solar? Download our free guide to learn the basics and get started designing a system that's right for you.
Get free guide »