Permitting for your planned solar array installation may seem like a daunting prospect, but we're here to help take hours off the process by streamlining it for you. You may have already signed up to receive our free Permitting Checklist, and even read our Step-By-Step guide online.
You may have already priced your planned solar power system by using our online solar power calculator, or called one of our sales people or technicians for some early advice. Before you even set foot on your roof comes the real work – getting your system installation approved by your city or county authorities.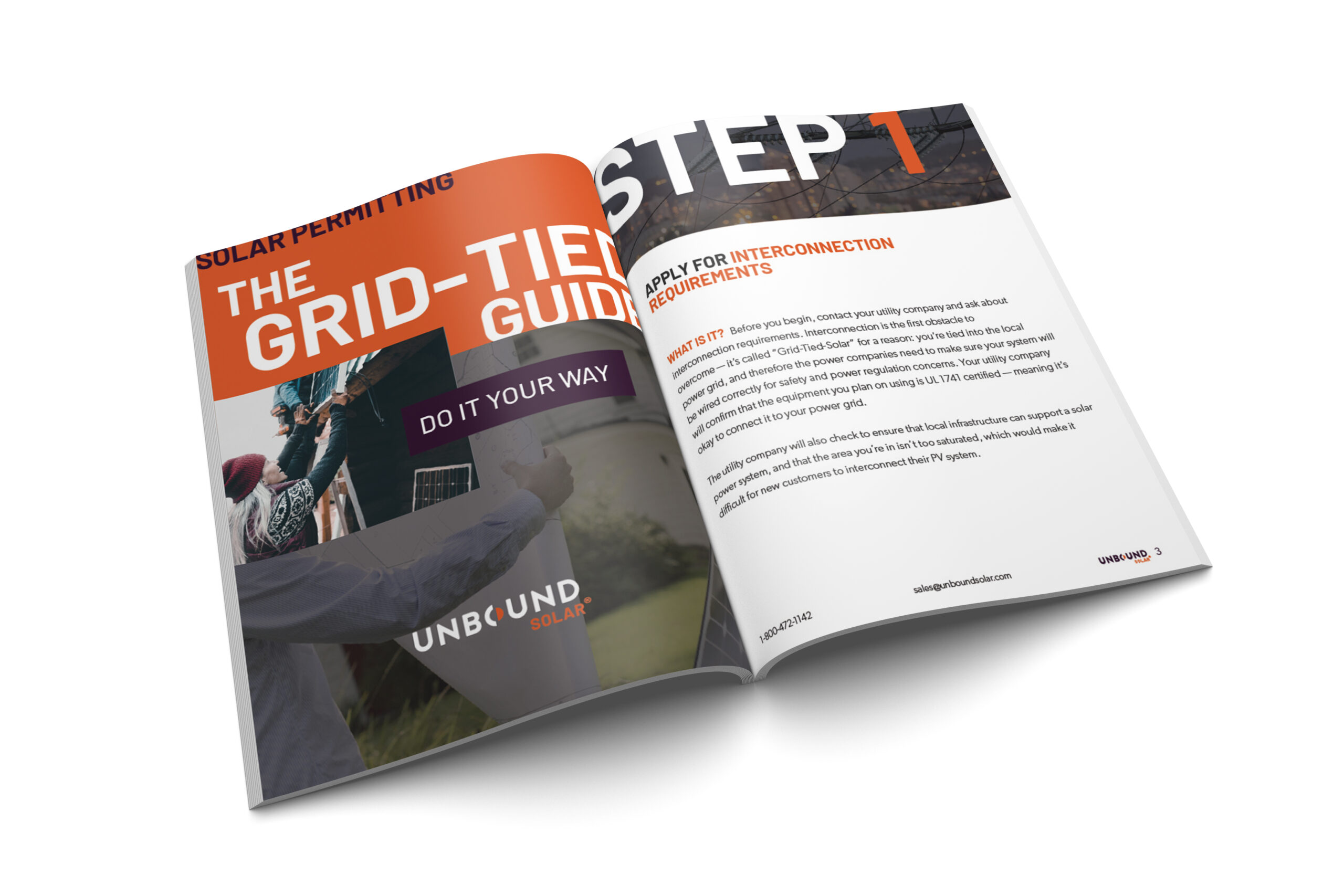 FREE Solar Permit Guide
Begin by determining your AHJ (Authority Having Jurisdiction) – this will either be your City or County Building Department. This will be the authority to whom most of your paperwork will go. Once you've determined whether your home falls within county or city jurisdiction (usually based on whether your home is in an urban or rural area), you will be able to determine their requirements for hooking up solar power.
If you've got your DIY solar kit picked out, you will need to show your utility company what you plan to use – they need to confirm whether or not the equipment is UL 1741-certified (meaning it's approved for tying into the power grid).
When you consider interconnecting solar power to your home, you should expect to cover some preliminary facts, including:
Location of utility meter, electrical panel(s), proposed PV array and other landmarks

the number of solar panels and inverters, including manufacturer and model being installed

the capacity rating for your planned power inverter and PV panels
When planning out your solar array at this step, it's also a good idea to check your state's Rebates and Tax Incentives, which can help lower the cost drastically and make going solar that much more affordable.
With the above steps done, you're ready to move on to the next: Contacting Your Local Permitting Office.