Meet the Johnsons
Understandably, people have different reasons for switching to solar. Some simply want to save money on their monthly power bill, while others— like Martin and Julie Johnson— wish to venture out on their own and live off-grid.
Having lived in more than a dozen different houses over the past two decades, the Johnson family decided it was time to settle down on their own terms. They moved to seven acres of land in Northern Idaho with the goal of constructing a completely self-sufficient, off-grid homestead from scratch.
To power their cabin, Martin and Julie worked with Unbound Solar® to design an off-grid solar system suited to their specific needs. They started off with a four-panel system mounted on a ground mount (which Martin installed himself). However, as time went on and their power needs increased, the Johnsons found that their system was in need of an upgrade.
Want to learn more about the Johnsons' lifestyle and watch homesteading how-to videos? Check out the Johnsons' Youtube channel here →
They decided to expand their existing system by adding two additional Astronergy solar panels, a Midnite Classic charge controller, and a Victron battery monitor. Expanding a solar array can be tricky if you don't know which parts are compatible, but with the support of Unbound Solar's experienced team of solar technicians, they were able to successfully size up their system without a hitch.
In addition to being do-it-yourself homesteaders, Martin and Julie are also avid filmmakers. They've created a step-by-step video showing how they installed their new equipment to their existing solar system, and have been documenting the rest of their off-grid journey from the start.
Want to learn more about the Johnsons' lifestyle and watch homesteading how-to videos? Check out the Johnsons' Youtube channel here →
---
Is Off-Grid Solar Right For You?
You might be thinking about buying your own solar system as the Johnsons did— but is off-grid solar the right solution for you?
There's a common misconception that you must go off-grid in order to go solar. That's not necessarily the case.
In truth, it all depends on what your motivation is for going solar in the first place. Do you have a property you want to power that lacks reliable access to the utility grid, like the Johnsons? If so, off-grid solar could be the solution for you. On the other hand, if you're looking to save money on power bills or maximize your investment, a grid-tie system might be better.
Off-grid systems can be more expensive than their grid-tie counterparts, as they require batteries to store the energy they produce. However, it's still a less expensive option than running power lines to a remote location.
Grid-tied systems can be a cost-effective option if you have access to power lines. The catch is, you'll still be prone to outages since you're connected to the grid. If backup power is essential, you can add energy storage.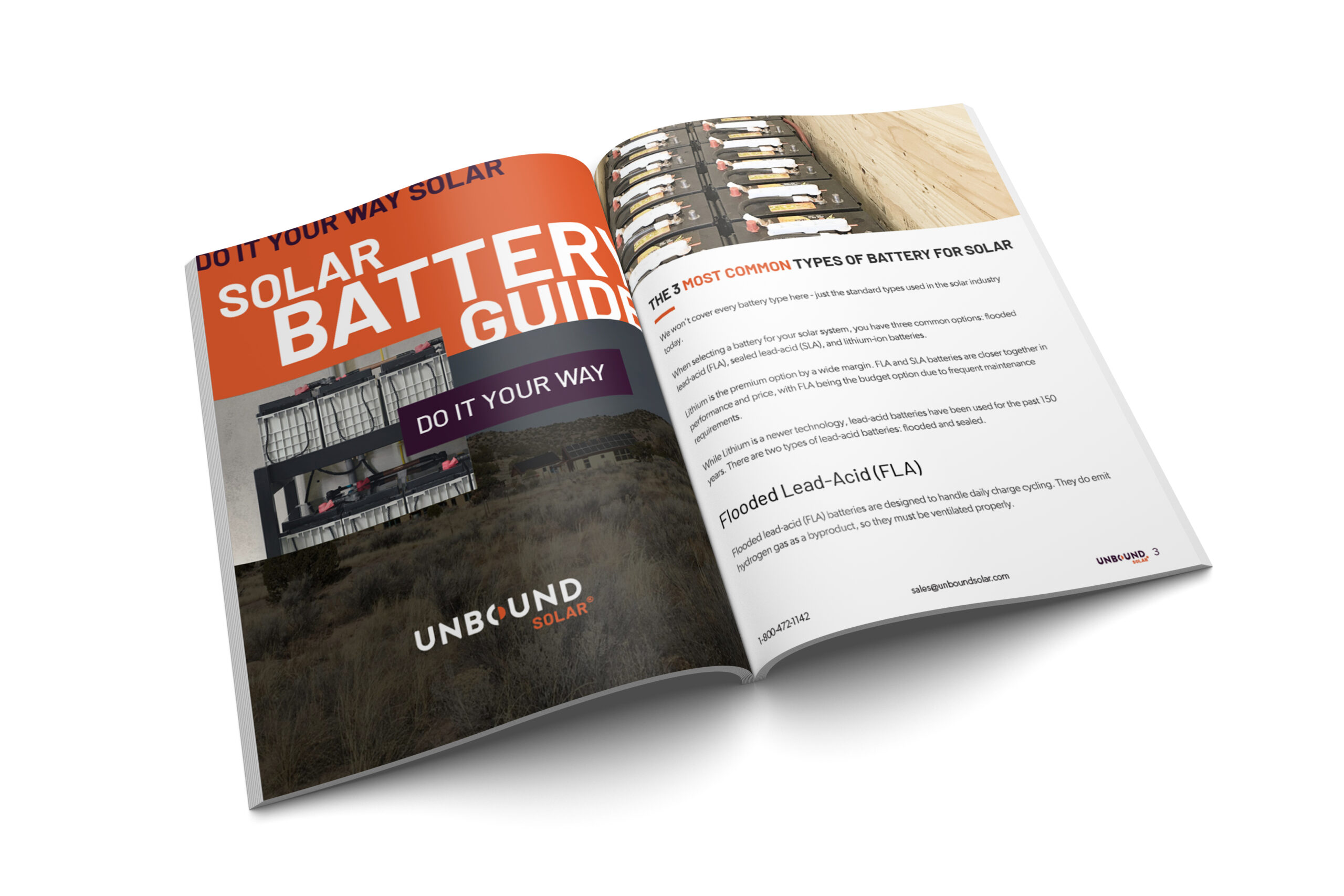 FREE Solar Battery Guide
For more information about grid-tie vs. off-grid solar, head over to our Do-It-Your-Way Solar Guide. With articles & videos containing expert advice on installation, system design, and more, it's a go-to destination for everything you need to know about solar.