Best Charge Controllers in 2021: Our picks
Best MPPT charge controller (all-around): Midnite Classic
Best high-power charge controller: Outback FM100 AFCI
Best charge controller for remote / industrial solar systems: Morningstar TriStar
Best RV & Marine charge controller: Victron SmartSolar
Today we continue our product comparison series with our picks for the best solar charge controllers on the market in 2021. Charge controllers are a central component in battery-based solar systems, responsible for managing the charge of your battery bank. 
Solar charge controllers play a key role in battery-based systems:
regulate battery voltage and current to prevent overcharging
compensate for the effects of temperature
keep batteries topped off with a trickle charge after they are fully charged
This article will cover our picks for the best solar charge controllers for a variety of applications. We'll start with our favorite all-around pick for off-grid solar systems, then recommend some options for high-power circuits, remote/industrial applications, and mobile RV & marine systems.
Overview: Best Solar Charge Controllers on the Market in 2021
Best MPPT charge controller: Midnite Classic
Best high-power charge controller: Outback FM100 AFCI
Best charge controller for remote / industrial: Morningstar TriStar
Best charge controller for RV / Marine: Victron SmartSolar
Best All-Around Charge Controller For Off-Grid Homes: Midnite Classic
| | | | |
| --- | --- | --- | --- |
| | Classic 150 | Classic 200 | Classic 250 |
| Price (as of 2/21/20) | $725 | $725 | $825 |
| Battery DC Voltage | 12V / 24V / 48V | 12V / 24V / 48V | 12V / 24V / 48V |
| Max Input | 150V | 200V | 250V |
| Max Output | 86A-96A | 65A-79A | 43A-61A |
| Type | MPPT | MPPT | MPPT |
In our opinion, the Midnite Classic series is the best MPPT charge controller on the market.
Starting at $725 for the standard Classic 150, the Midnite Classic is often the best value for an off-grid system, as it costs several hundred dollars less than similarly sized controllers.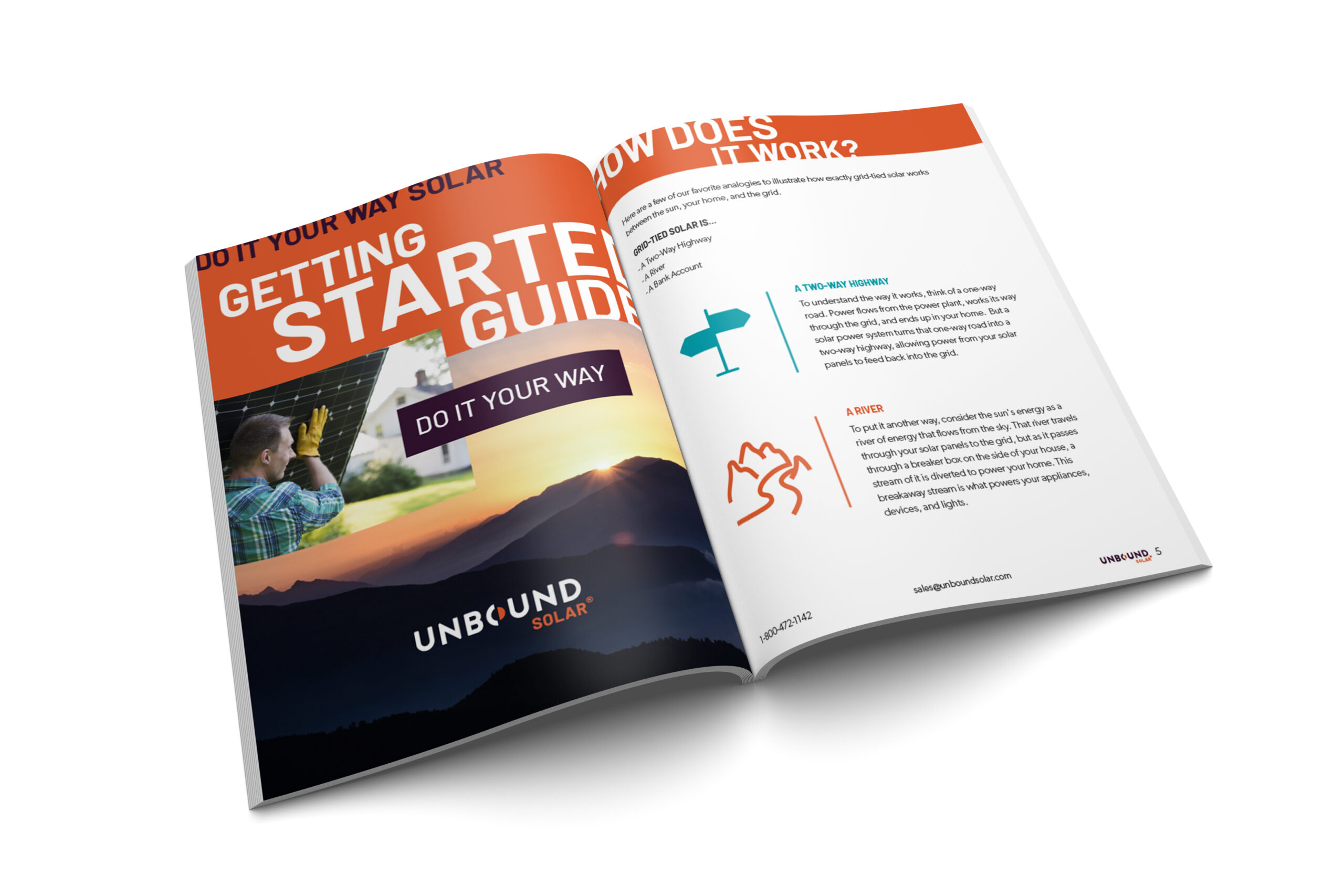 FREE Getting Started Guide
The Classic includes a few great features you'd normally find on more expensive controllers:
Arc fault / ground fault protection, which improves safety and helps comply with the latest codes & requirements
Built-in Ethernet port for online monitoring via Midnite's MyMidnite website
Two programmable auxiliary inputs/outputs that can be used to control things like a battery fan or manage a diversion load (which diverts electricity to another source when the battery bank is full)
The Classic is available in three different sizes, with higher voltage models (Classic 200 & 250) for systems with long wire runs. The higher PV voltage can help reduce wire size over long distances, which mitigates voltage drop.
In addition to solar, the standard line of Classic controllers can be used for wind and hydro applications. MidNite also offers a solar-only Classic SL in each voltage (150-SL, 200-SL, & 250-SL), which comes with a streamlined menu for solar-only operation. However, we don't recommend the Classic SL in most cases because it doesn't include arc fault protection or the Ethernet port for monitoring.
Our verdict: the Midnite Classic is the best charge controller for off-grid homes on the market in 2021. It's a great value due to the combination of high power output and feature-rich design at a lower price point than other similar controllers.
Best High-Power Charge Controller: Outback FM100 AFCI
Battery DC Voltage: 24V/36V/48V
Input: 300V
Output: 100A
Type: MPPT
Price: $925
At 100 amps, the Outback FM100 AFCI is one of the highest-output controllers available. Like the Classic, it has both arc fault and ground fault protection, giving you the safest system while meeting current codes.
Up to 7,000 watts of PV can be installed on a single FM100 charge controller, and the higher input voltage allows you to run longer panel strings.
The high voltage also mitigates voltage drop concerns, which can ultimately enable more cost-effective system design. The higher voltage minimizes balance of system (BOS) costs by allowing you to spend less on wiring, combiner boxes and fuses–costs which certainly add up, especially for longer wiring runs.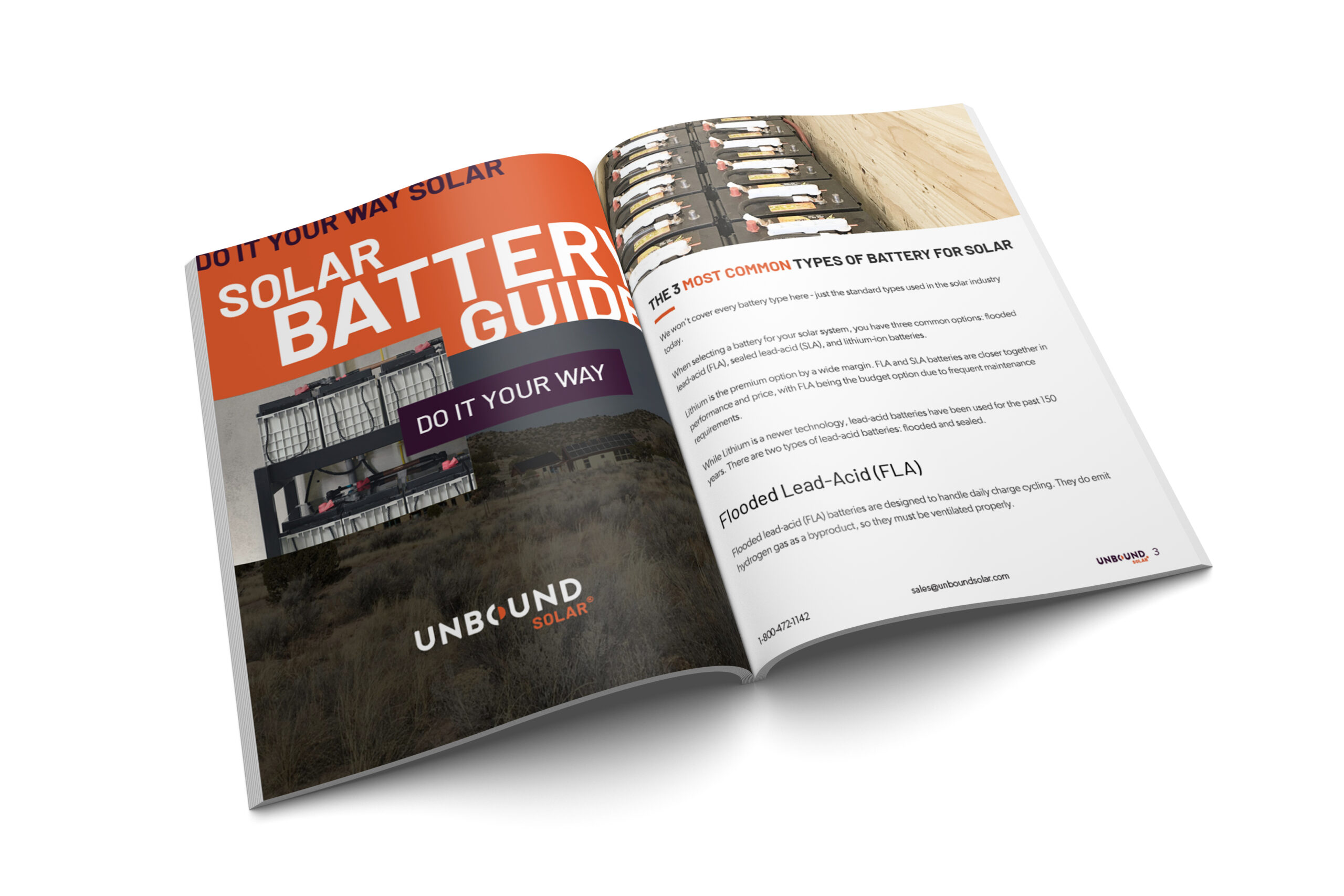 FREE Solar Battery Guide
The FM100 can be configured using Outback's Mate3s remote, and their Optics RE online monitoring allows you to remotely view system performance and change settings. It can be networked together with Outback inverters, battery monitors and additional controllers using their Hub, so that you can monitor and manage your system under one roof.
This charge controller especially excels in larger systems where there are multiple controllers stacked together. The 300Vdc input voltage minimizes BOS costs, and the high output reduces the total number of controllers. Everything can be networked together using an Outback HUB for easy setup and monitoring.
Best Charge Controller for Remote / Industrial Off-Grid Power: Morningstar TriStar
The Morningstar TriStar line comes in a few configurations:
| | | | | | |
| --- | --- | --- | --- | --- | --- |
| | TS-45 | TS-60 | TS-30-MPPT | TS-45-MPPT | TS-60-MPPT |
| Price (as of 2/21/20) | $176 | $232 | $385 | $479 | $599 |
| Battery DC Voltage | 12V / 24V / 48V | 12V / 24V / 48V | 12V / 24V / 48V | 12V / 24V / 48V | 12V / 24V / 48V |
| Max Input | 150V | 150V | 150V | 150V | 150V |
| Max Output | 45A | 60A | 30A | 45A | 60A |
| Type | PWM | PWM | MPPT | MPPT | MPPT |
Available in sizes up to 60 amps, the Morningstar TriStar is our pick for the best charge controller for remote systems that aren't readily accessible for routine maintenance.
Morningstar charge controllers are commonly used for remote off-grid applications including telecommunications, remote video & surveillance, equipment & environmental monitoring, and any other application that demands reliable power in a remote location.
One feature that contributes to the TriStar's reliability is its use of passive cooling. As opposed to most controllers, which use fans that can blow air and dust across the circuit, the TriStar uses big metal heat sinks to keep the controller cool.
The result is a controller that is more robust and reliable, which is perfect for remote applications where the system isn't readily accessible for maintenance.
Several accessories are available, including a meter face, relay driver, and communication interface. The TS 60 MPPT includes an ethernet port, and the other models can add the EMC-1 for remote monitoring.
For high-voltage systems, Morningstar makes a 600-volt Tristar MPPT charge controller in a few different models, perfect for remote applications where the DC wire run is very long. They also offer a model designed to retrofit 600V grid-tie inverters, to retrofit battery backup onto an existing grid-tie system.
Morningstar has a strong reputation in the off-grid solar industry and their controllers are a great option for any remote power requirements.
Best Charge Controller for Mobile Off-Grid Systems (RV & Marine): Victron SmartSolar
| | | | | | | | |
| --- | --- | --- | --- | --- | --- | --- | --- |
| | 75/10 | 75/15 | 100/20 | 100/50 | 150/60 | 150/100 | 250/100 |
| Price (as of 2/21/20) | $93 | $99 | $155 | $275 | $454 | $660 | $784 |
| Battery DC Voltage | 12V / 24V | 12V / 24V | 12V / 24V | 12V / 24V | 12V / 24V / 36V / 48V | 12V / 24V / 36V / 48V | 12V / 24V / 36V / 48V |
| Max Input | 75V | 75V | 100V | 100V | 150V | 150V | 250V |
| Max Output | 10A | 15A | 20A | 50A | 60A | 100A | 100A |
| Type | MPPT | MPPT | MPPT | MPPT | MPPT | MPPT | MPPT |
Our favorite line of charge controller for mobile applications like RVs and boats is the Victron MPPT charge controller series.
Victron offers a full line of MPPT charge controllers ranging from 75 volts / 10 amps up to 250 volts / 100 amps. One cool feature included with all Victron SmartSolar MPPT chargers is the Bluetooth integration, which can be used with the Victron Connect app for local monitoring and control.
Victron provides a range of accessories for their charge controllers, including:
BMV battery monitor
BatteryProtect disconnect system
Cellular modem
Remote controls & networking hubs
The entire system can be connected to a central hub that can network multiple MPPT controllers and monitor all parts of your system, down to the water & fuel tanks.
These monitoring features require a Victron GX monitor, such as Color Control GX, Venus GX or Cerbo GX (just released – product page coming shortly!). Depending on the application, some systems will need the VE.Can resistive tank sender adapter or one of the larger GX units.
Victron has years of experience serving the off-grid industry with specialization in marine and other mobile applications, which makes them our favorite choice for RV & marine solar systems.
How to Pick the Best Charge Controller For The Job
As you evaluate your options, here's what to consider:
MPPT vs. PWM charge controllers
MPPT (maximum power point tracking) is the newer and more efficient technology. As solar panel wattage and voltage increases, more and more panels require MPPT charge controllers.
With MPPT controllers, the incoming solar power comes in at a relatively higher voltage, and the voltage is lowered by the controller for proper battery charging. The incoming current is proportionally increased with minimal losses, resulting in a highly efficient solar charger.
PWM (pulse-width modulation) charge controllers rely on older, less efficient technology, and require that you match the solar panel voltage to the battery voltage. For example, if you wanted to run a nominal 12-volt solar panel through a PWM charge controller, you would need a 12-volt battery bank.
PWM controllers are not nearly as efficient and can lose about 20% of the incoming power due to efficiency losses. For example, a 100-watt / 12-volt panel will output around 5.5 amps at 18 volts in peak conditions. Using a PWM controller would reduce the output down to around 14.5 volts at 5.5 amps, or about 80 watts (14.5V x 5.5a = 80 watts).
You are also limited in terms of equipment options and need to use nominal 12-volt or 24-volt solar panels. Generally, PWM controllers are smaller in size, and come with heavy restrictions on usable equipment options, since the panels need to be the same voltage as the battery bank.
For these reasons, most of our residential customers are sticking with MPPT controllers for larger systems. PWM charge controllers are still common for smaller applications like RVs, small off-grid cabins, and remote industrial sites that require modest amounts of power.
Equipment Compatibility
Charge controllers should be matched to solar equipment with similar electrical characteristics. To choose the right controller, look at the following attributes:
Input voltage: the maximum voltage that the controller can handle. Typically ranges from 100 to 600 Vdc for MPPT charge controllers.
Battery voltage: the charge controller voltage needs to be compatible with the battery bank voltage. Most small controllers are 12V or 24V, where larger controllers can typically be set for 12/24/36/48 volts.
Current: the maximum charging amps, for example 100 amps for the FM100 AFCI
Battery type: make sure the charge controller is rated to handle the type of batteries you'll be using (most charge controllers are designed for lead-acid batteries, so this point is especially important for Li-ion.)
Code-compliance & safety
Check that the controller is certified to comply with local building codes and safety regulations. Look for the following:
UL listed to UL 1741
UL 458 (for mobile applications)
Ground fault protection (GFCI)
Arc fault protection (AFCI)
Online monitoring
Most controllers can connect to a monitoring portal so you can check in on the performance of your system remotely. Explore compatible monitoring portals to make sure they have all the features you need to manage your system's performance. In some cases, remote monitoring & control will require extra hardware.
Communication
Many charge controllers can network with inverters, battery monitors, auto generator start, Li-ion batteries and so on. Check the controller's networking capabilities to ensure it will play nice with other parts of your system.
Auxiliary Control
Auxiliary control allows the controller to dynamically turn other system components off and on based on parameters set by the end-user. This is useful for controlling connected devices like automatic generator start switches, load diversion, and more. This typically requires adding appropriately rated relays to control your devices.
Efficiency & Self-Consumption
The charge controller itself consumes power, which means its signal processing is not 100% efficient. Look for charge controllers with low self-consumption and high efficiency. Most MPPT charge controllers are 98% efficient or better, while PWM controllers and lower cost MPPT options fall behind that mark.
Need help designing your system?
Solar system design is a complex process. That's especially true for off-grid systems, where incompatible parts can destroy an expensive battery bank if the system is sized, commissioned or maintained properly.
If you need help designing a battery-based system, drop us a line for a free design consultation. Our solar techs have designed more than 10,000 systems to date, and many of us specialize in off-grid design. We'll help you design a battery-based solar system that works like a dream.