Results
System Cost: $16,500 including installation
Yearly System Output: 14,722 kWh per year
Federal Tax Incentive: Qualifies for $4,950 U.S. Federal Tax Credit
Utility Rates: 10.24 cents/kWh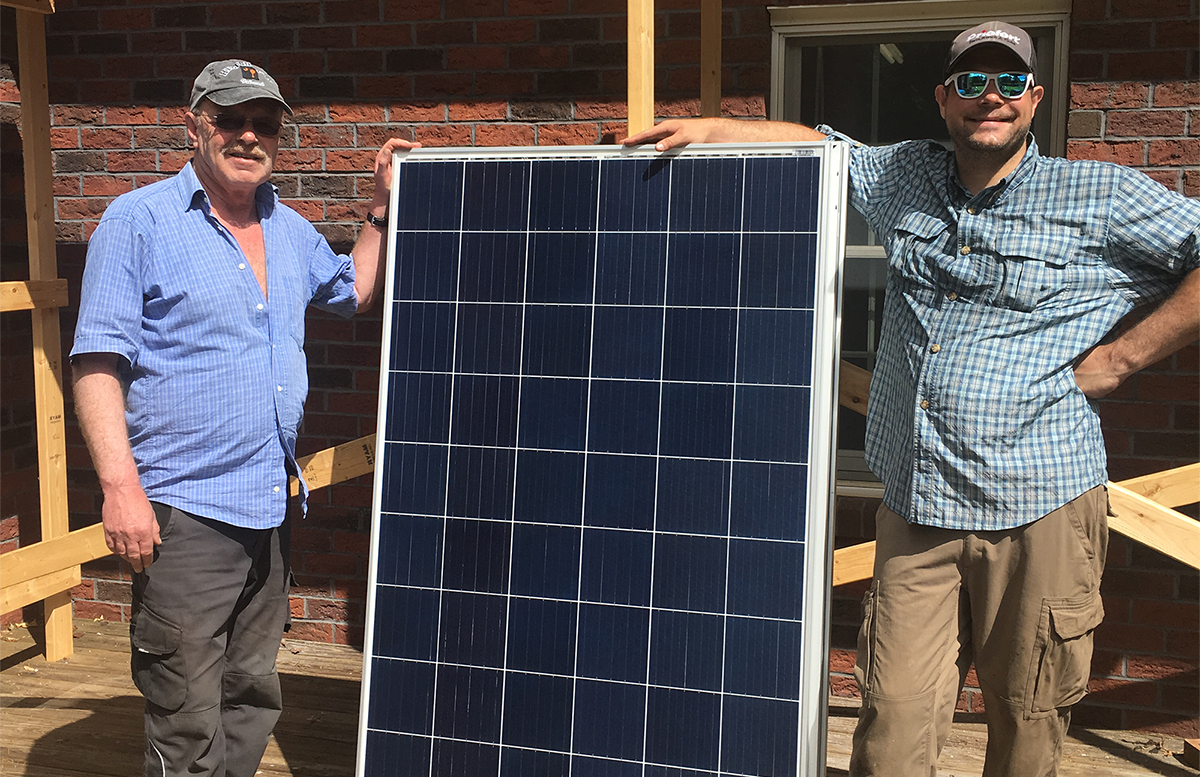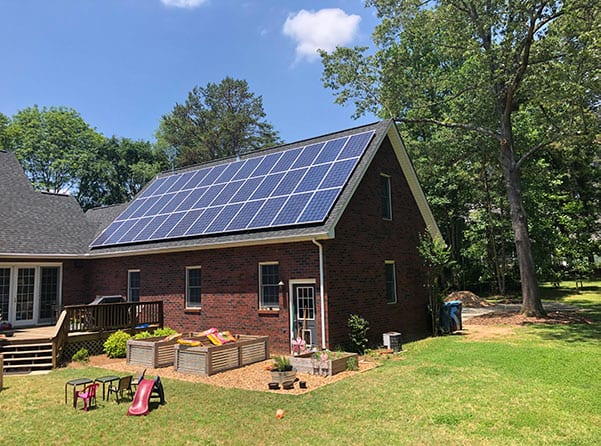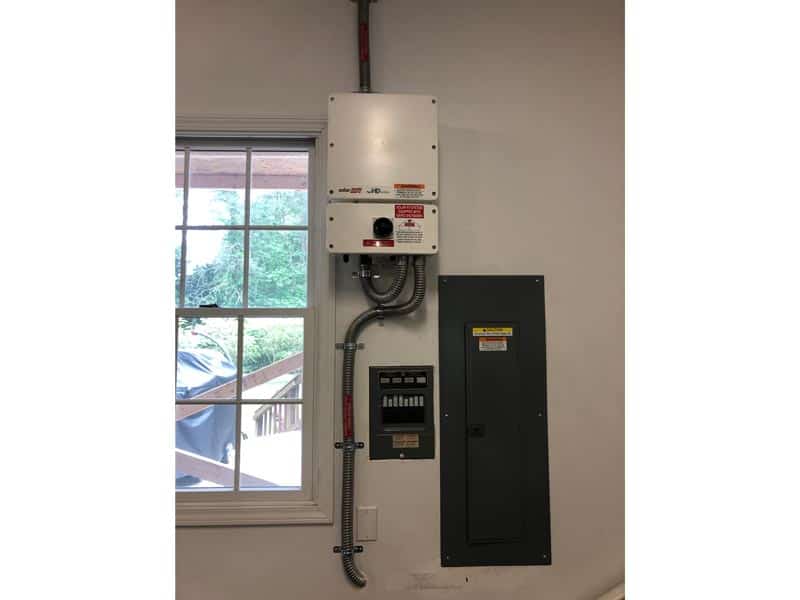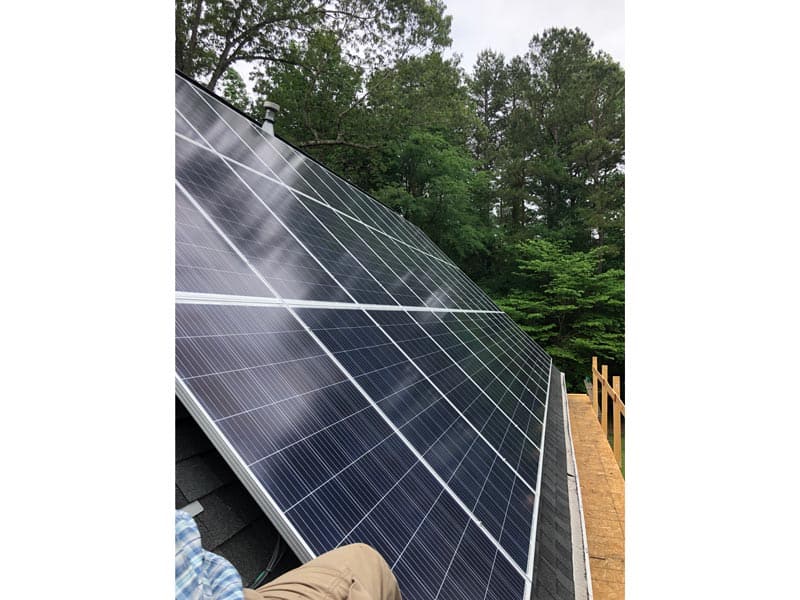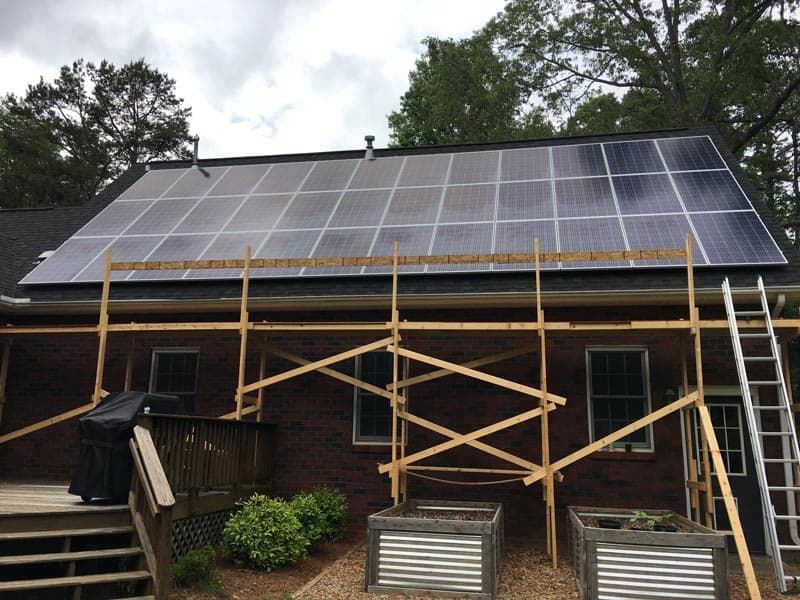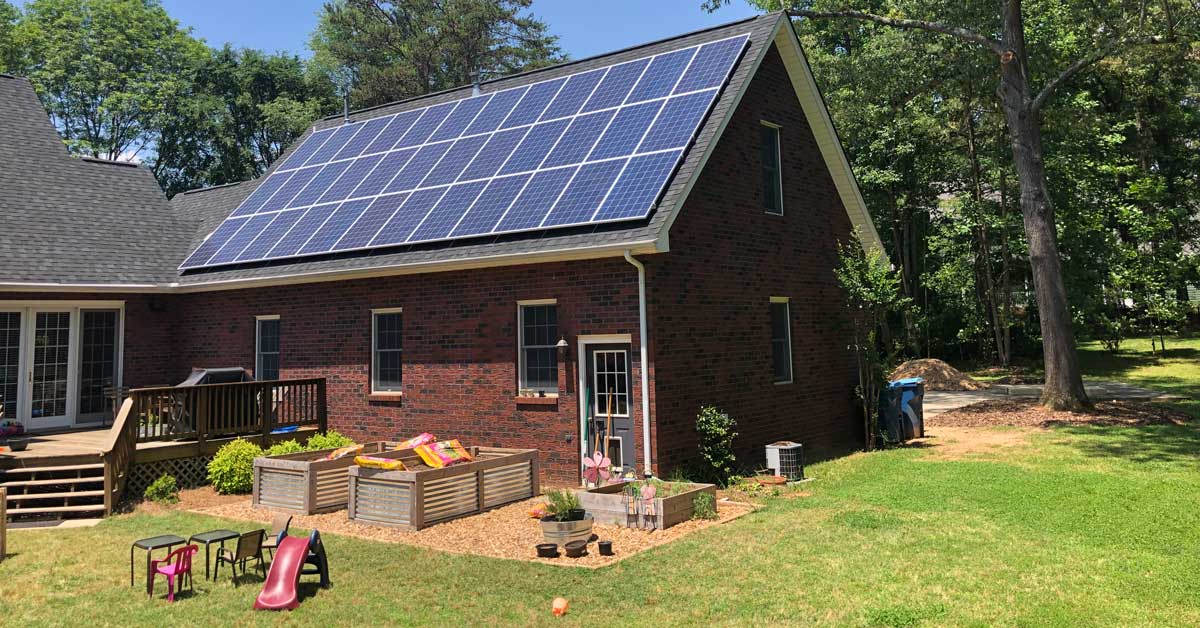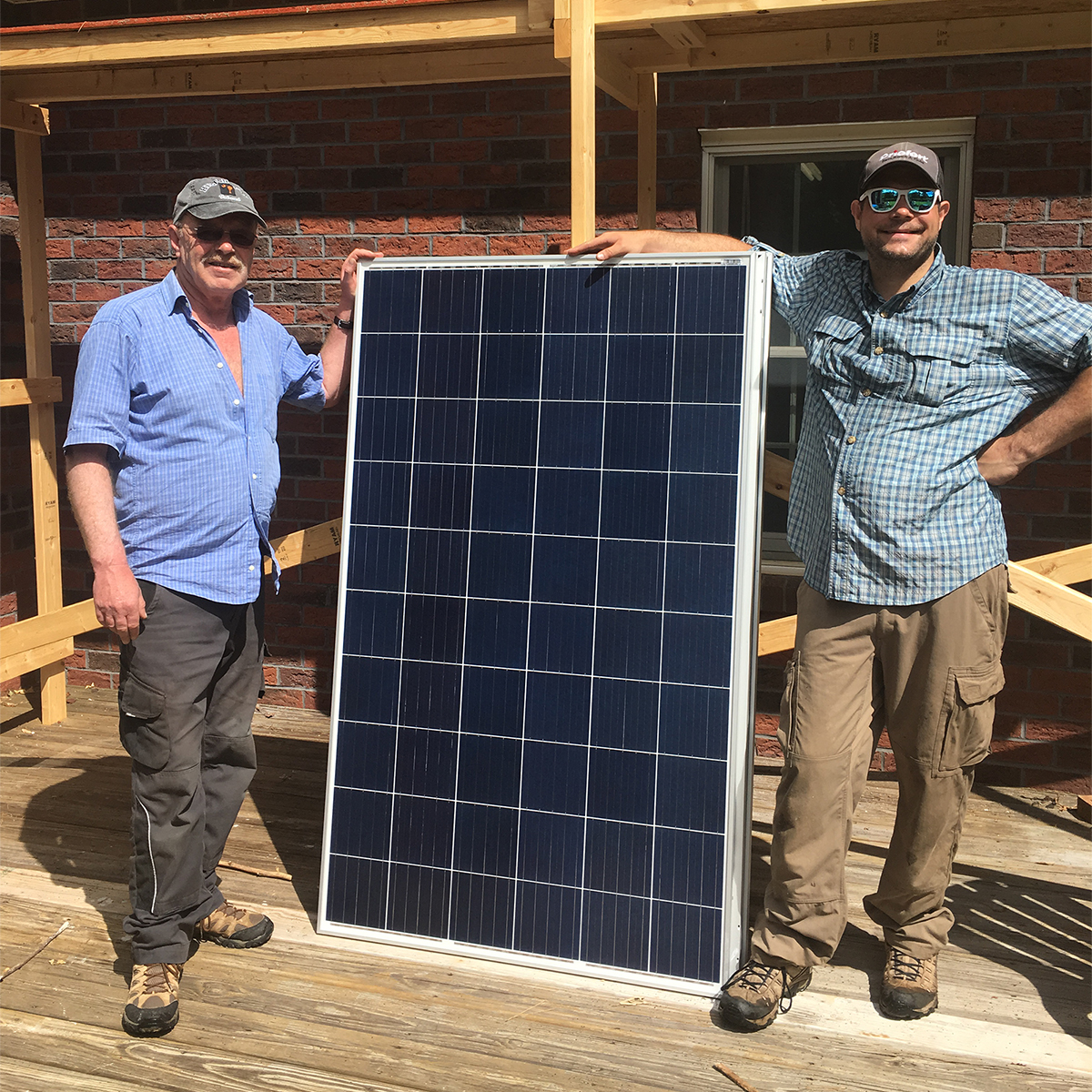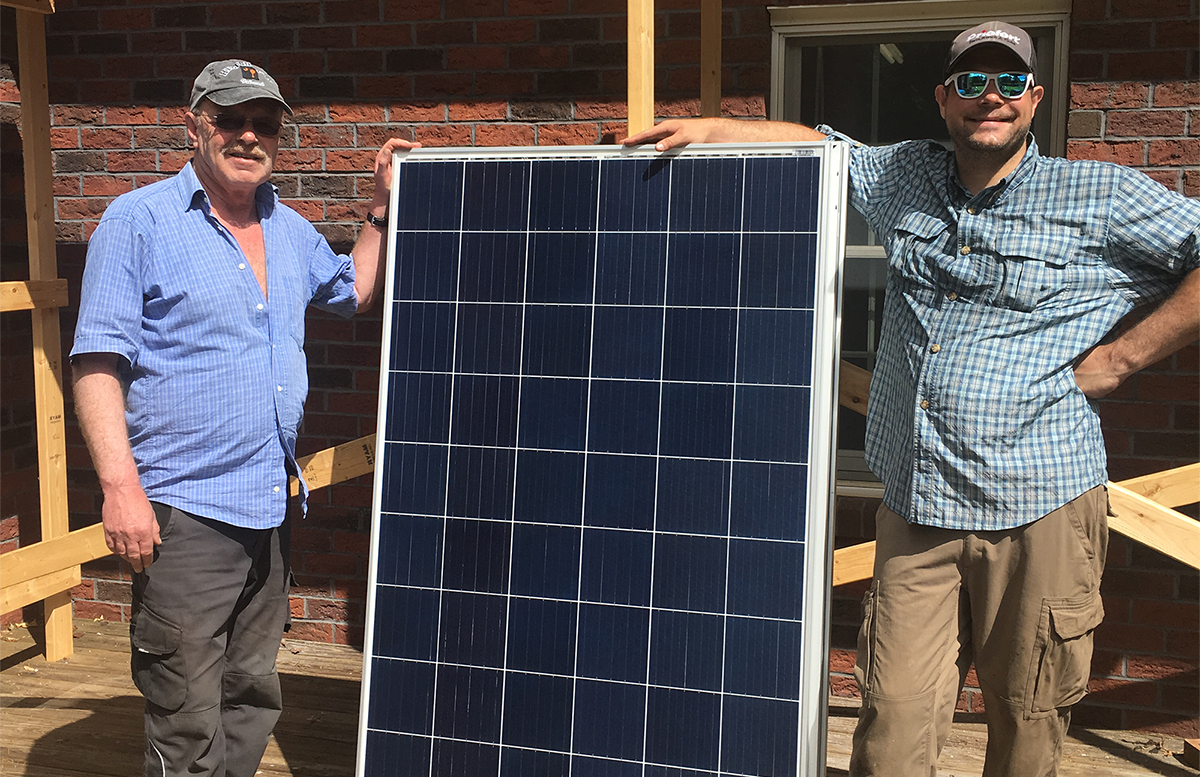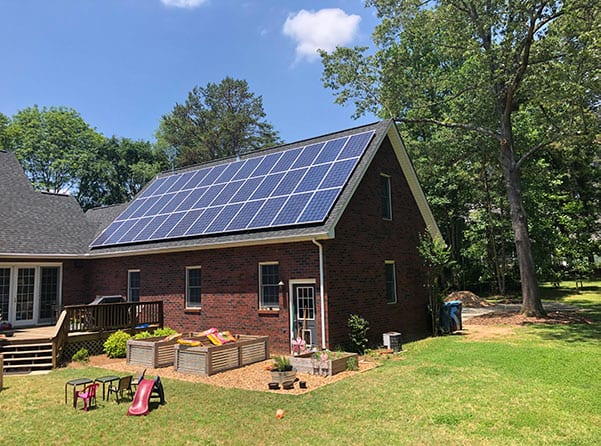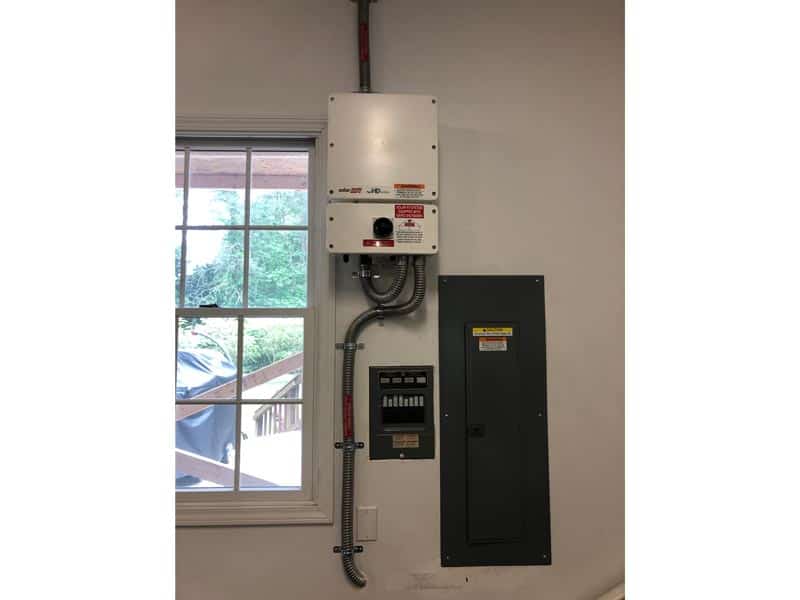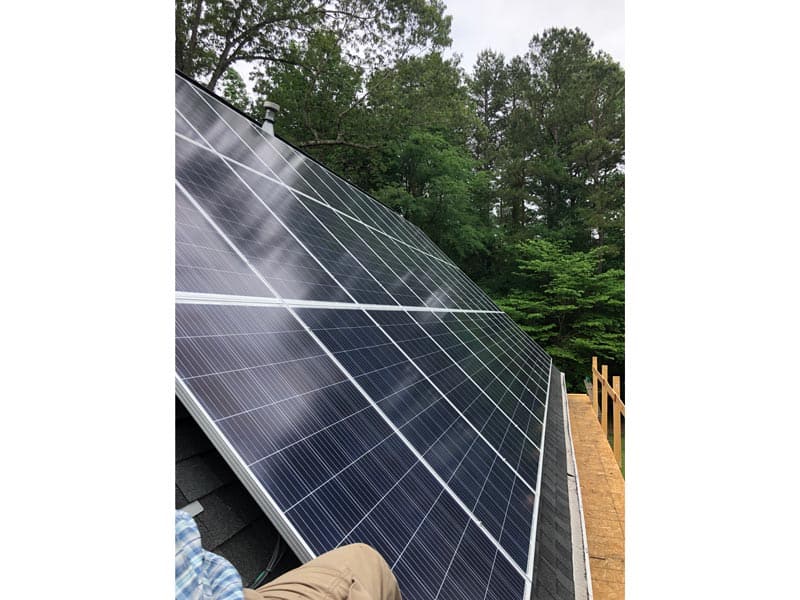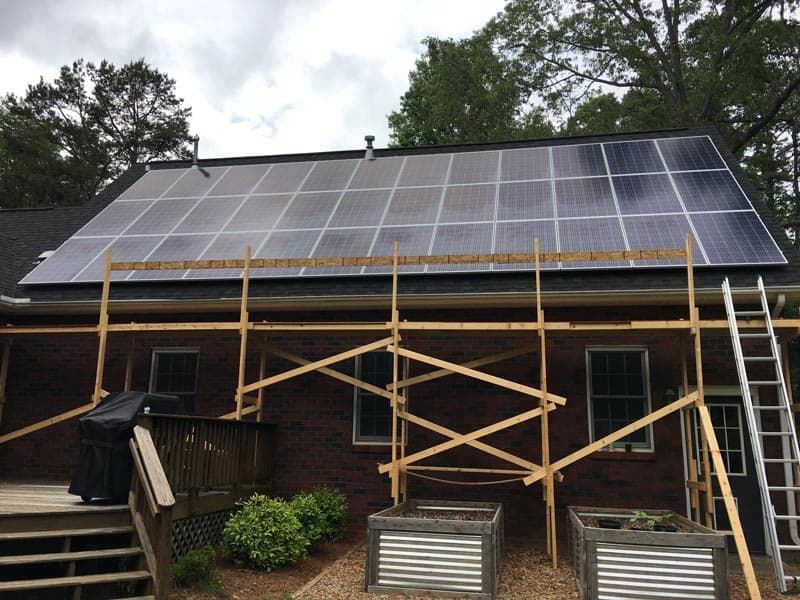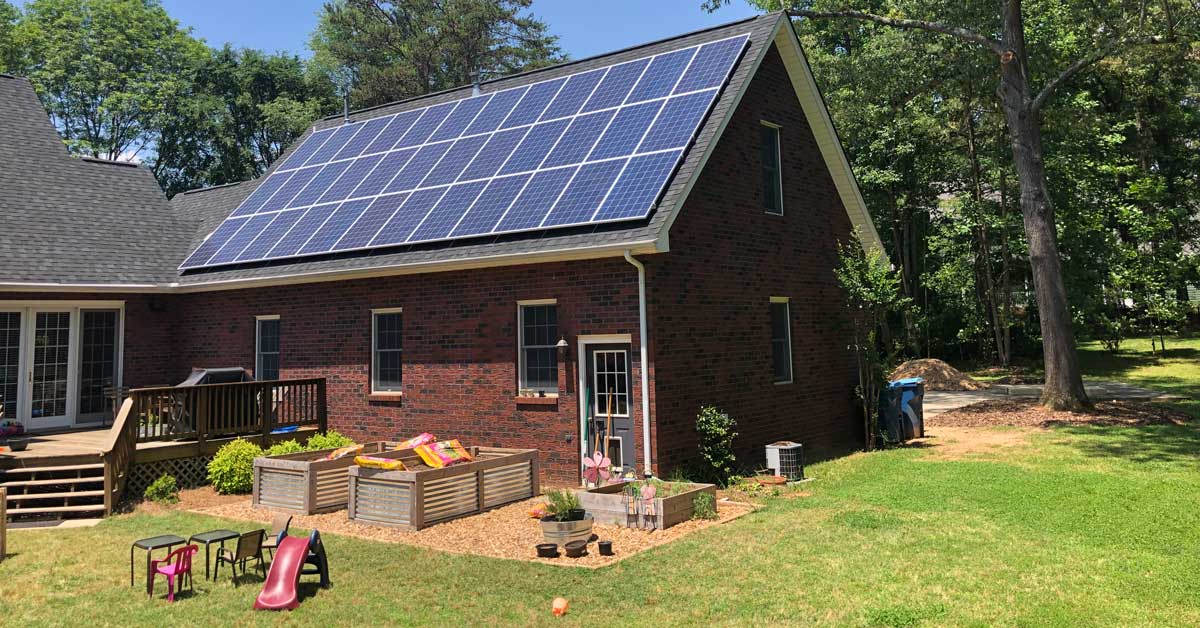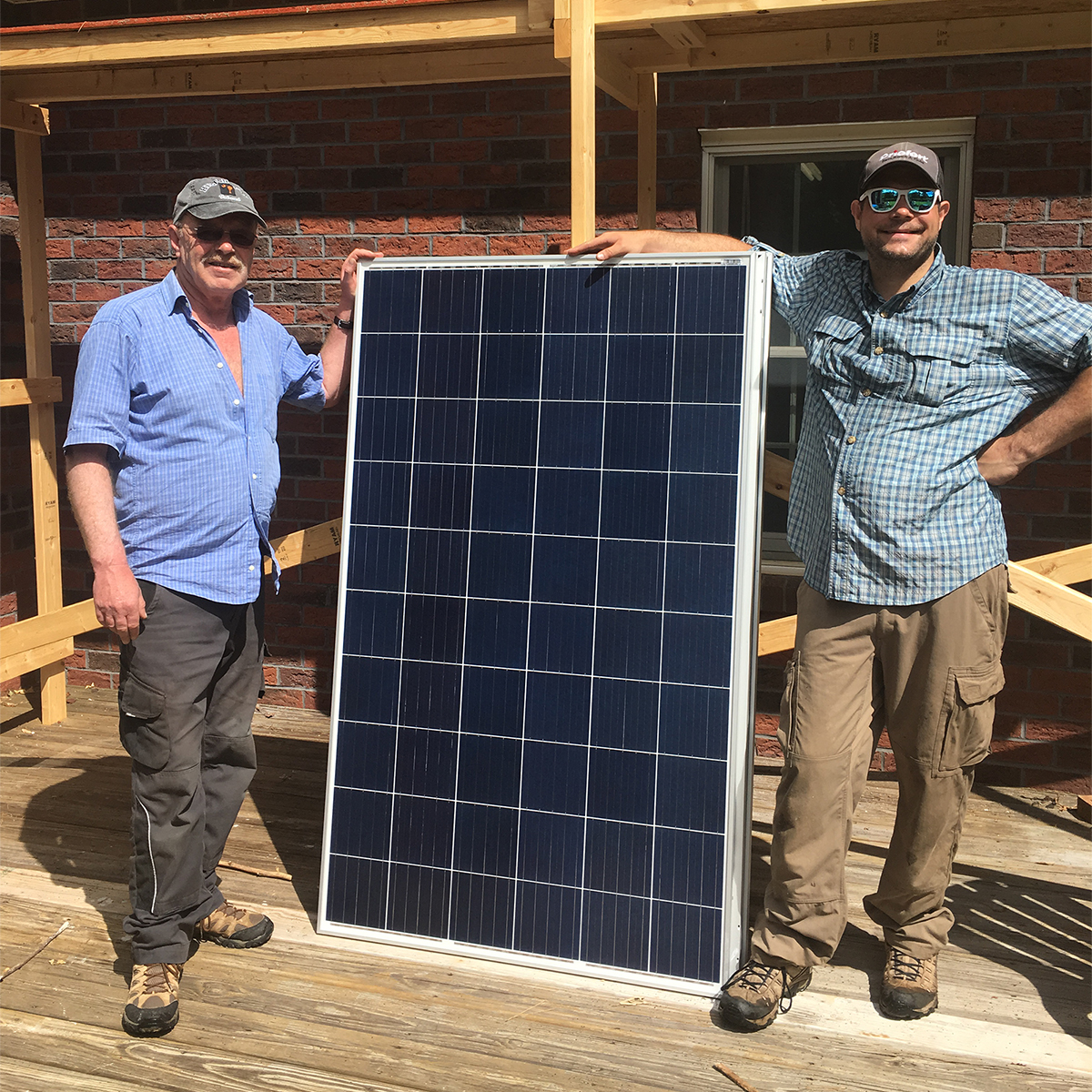 This install is Michael from Davidson, NC. As a carpenter and engineer, taking on a DIY solar build was right in his wheelhouse. 
Although the heat delayed the installation somewhat, they still managed to wrap up the project in less than 10 days. When all was said and done, they built a system that will offset over $1,500 in electric bills every year.
We connected with Michael to ask some questions about how the project went. He was kind enough to pass along this time-lapse video of the entire project from start to finish, which gives a great snapshot of what to expect from the DIY solar process:
What solar system type did you install?
Grid-Tied
Did you have any previous DIY experience?
I am a carpenter, engineer and seasoned DIY'er. Before moving back to NC we renovated a 90 year old Colonial in Hartford Connecticut including all new electrics. Installing a Solar System seemed to be much more fun than replacing knob and tube!
What was the most difficult part of the installation?
The installation itself was not difficult. It helped to prepare by watching the videos and the material available from WS and SolarEdge online. The heat, however, became a difficult factor limiting the work time on the roof to the mornings. I feel we maximized our time by working inside to install the inverter, wiring the switches and panel etc., when it got too hot on the roof. The most difficult process overall was the permitting prior to installation. There were simply no clear directions on what the process is for a homeowner functioning as the general contractor. It was a "learn as you go" experience for us and with a few more clear directions a lot of time and resources could have been saved.
How many helpers did you have?
My father, an electrical engineer, joined me from Germany and was a great helper. My wonderful wife Alison made a lot of phone calls during the permitting. Our 3 daughters provided a lot of moral support and served Gatorade during the installation.
Did you hire a contractor?
NO -the only trade we had to contract was a structural engineering analysis of our roof structure, which was required for the permit.
Were there any unforeseen additional parts or tools you needed?
We decided during the preparation to buy some 2 by 4's and OSB boards for scaffolding to make the installation easier and safer. This is due to our 45 degree roof angle.
How long was the full installation process?
It took 7 days to install the system. It took 1.5 days to build and remove the scaffolding.
How did it feel to get your solar project finished?
GREAT! It really all went very smoothly and better than expected. Seeing the first production number in the APP was amazing! Obviously we check it every day since. One goal for this project was to show our children that the sun can produce our own energy, which can greatly impact the future of our planet. The fact that our 5 year old Josie now points out potential good solar roofs as we drive through our town is simply the feeling of great accomplishment!
Who else did you consider before choosing Unbound Solar?
In preparation for this project we read some literature and checked out several online retailers. The fact that WS offers different pre-configured packages triggered the call to discuss our desired system in more detail. After the first call with Wil there was no question that we wanted to work with WS. The very competitive pricing combined with the technical expertise and helpfulness was what we were looking for.
What were your total solar install costs? (Your best ballpark estimate)
$16,500
How much did you save on your taxes?
$4,950
It's Your Turn
Download your free Getting Started With Solar guide and conquer your solar project! We'll help you navigate the permitting process, choose high-quality products, claim valuable state and federal tax incentives, and save money on installation costs.