About Surrette / Rolls
Key Points
Trusted name in deep-cycle batteries for over 50 years
Long cycle life
Thick lead plates
Description
One Mean Battery
Established in 1935 in Salem, Massachusetts, The Rolls Surrette Battery Company has been a trusted name in deep cycle batteries for well over 50 years. The company relocated to Springhill, Nova Scotia, Canada, in 1959 where it is the nation's only remaining independent battery manufacturer. Their unparalleled quality and workmanship have earned the manufacturer a solid reputation in the battery industry, as one of the most reliable batteries on the market. These batteries are known for their high-cycle life, featuring the thickest plates in the industry, a large liquid reserve, and a durable double-wall construction. Rolls Surrette stands behind their batteries with some of the longest warranties in the industry, up to 10 years on certain models. The average life expectancy for these batteries is known to be in the 15 to 20 year range.
Environmentally-Conscious Engineering
Rolls Surrette batteries are known for their rugged, dual-container construction. Each cell is encapsulated in its own inner container made with a high grade, polypropylene shell and its own heat bonded cover. The cells are then further protected with a second, high-density, polyethylene outer container. These safety measures allow the battery to still be operable should the outer container break, eliminating the hazard of a toxic sulfuric acid spill.
Enveloped Positive Plates
Rolls Surrette cells feature double insulated positive plates. The first layer utilizes a thick woven glass mat, which then is sealed in a non-destructible micro porous polyethylene envelope. The protective envelope reduces the possibility of separator misalignment, cracked separators, or shorting at the bottom or sides. This also allows the sediment chamber to be eliminated, creating more space for liquid at the top of the battery, thus lengthening periods between watering.
Showing all 9 results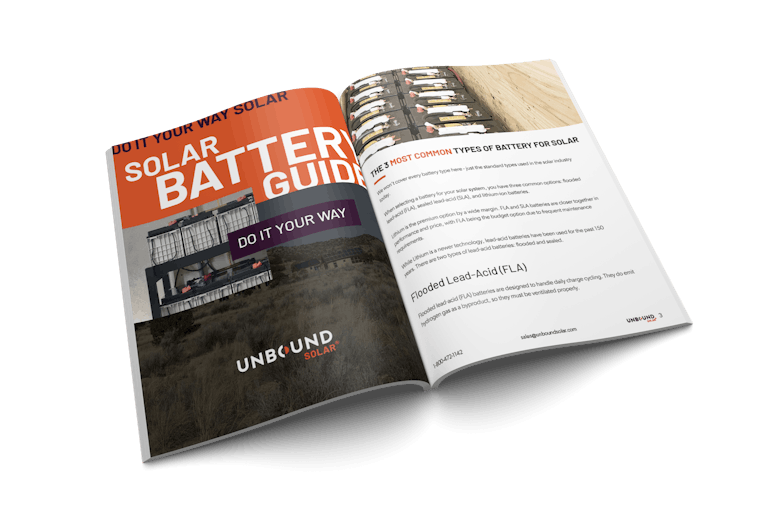 Download Our Solar Battery Guide
A poorly designed system can ruin your batteries. Our Solar Battery Guide will help you size your battery bank properly and keep things running smoothly.
Get free guide »