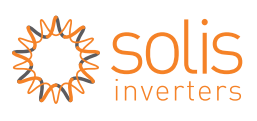 About Solis Inverters
Key Points
Best value grid-tied inverter
Low failure rates
R&D-driven company
Description
Key Points
Cost-effective inverters with industry-leading technology.
High quality and reliability.
Ginlong Solis inverters (CEC listed under Ningbo Ginlong) are produced at Ginlong's advanced, highly-automated factory in Ningbo, Zhejiang, China. Ginlong is a vertically integrated tier 1 manufacturer with complete in-house manufacturing using only the highest quality internal components. Ginlong's commitment to quality and research and development has achieved some of the highest reliability rates in the PV inverter industry with a reliability rate of 99.73%.
Ginlong PV inverters have been refined and tested over 10 years and are backed by a reinsured product warranty. Ginlong inverters are the first in the industry to be rigorously subjected to DNG VL's third-party quality testing.
Ginlong's line of Solis inverters are tested for thermal cycling, moisture, humidity, and freezing temperatures and every inverter is heat tested under 40°C under full load. Ginlong USA is headquartered in Ohio with warehouses in California and USA tech support staff.
Solis inverters are available with a wide range of size and grid voltage options. Each inverter includes advanced technology including sophisticated monitoring, multiple independent MPPT inputs, passive cooling, NEMA 4X enclosure and transformerless design. The combination of advanced features and competitive prices makes Solis inverters one of the best values in the grid-tied PV inverter industry.
Showing 1–16 of 17 results
Download Your FREE Solar Inverter Guide
Manage Power Flow Like a Solar Pro! Download Now for Hassle-Free Hookup.
Get free guide »