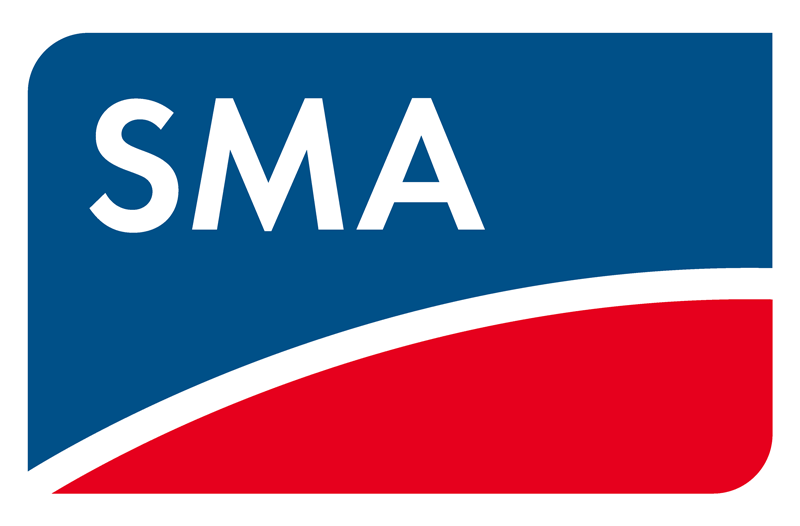 About SMA
Website: http://www.sma-america.com/
Made in: Varies
Warranty: 10 years for grid-tied Sunny Boy inverters
5 years for off-grid Sunny Island inverters
Key Points
Wide range of inverters available for grid-tie and off-grid
Over 30 years industry experience
Some of the lowest failure rates in the PV inverter industry
Description
Key Points:
Offers a wide range of inverters to suit most any solar panel or system.
Forefront of Inverter technology.
Founded in 1981, SMA Solar Technologies is headquartered in Niestetal, Germany, and has a worldwide presence in
15 different countries including the United States and Canada.
SMA touts themselves as the world's largest
producer of solar inverters and monitoring systems for photovoltaic applications. With a wide range of inverters,
they have one for every module type and power class including grid-tied, offgrid, or backup applications. Wholesale
Solar designs their UL listed Solar
Sky Gridtie Systems with SMA SunnyBoy inverters.
While
SMA inverters are designed in Germany, the Sunny Central, the Sunny Island, and SMA SunnyBoy inverters in the 3 kW
to 7 kW range are assembled in their new plant in Denver, Colorado. These inverters qualify for the ARRA recovery
act and are UL and cUL listed.
Continually pushing the envelope when it comes to technology, SMA
launched its own SMA solar academy in Rocklin, California, in April 2011. Their Solar Academy is equipped with the
latest high-tech teaching tools and demonstration inverters to complement its comprehensive range of courses on
photovoltaics and SMA products.
Showing all 12 results
Download Your FREE Solar Inverter Guide
Manage Power Flow Like a Solar Pro! Download Now for Hassle-Free Hookup.
Get free guide »