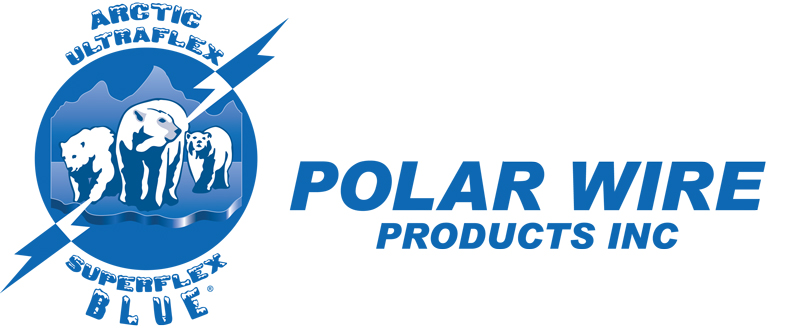 About Polar Wire
Website: https://polarwire.com
Made in: United States
Warranty: Lifetime Limited Custom Cable warranty  https://store.polarwire.com/cable-warranty/
Description
For close to three decades, Polar Wire has been proudly manufacturing top quality Class K fine stranded, highly flexible industrial grade wire in the USA. Various wire configurations include Arctic Ultraflex Blue® Single Conductor Wire, Arctic Superflex Blue® Double Conductor Wire, Power and Extreme Power Cord, Multi-Listed Flexible Wire, Boat, Trailer, PV Solar, DLO and Direct Burial Wire. All are designed for outstanding performance and long life in harsh environments and extreme temperatures.
Polar Wire also manufactures custom cables, power cords and jumper cable systems for a broad range of industries and applications. Polar Wire's cold weather flexible wire, cords, and cables are widely used, proven, and APPRECIATED on Alaska's Arctic North Slope, Antarctica, and worldwide.
Polar Wire cables are more flexible than standard battery cables, even in very cold weather, and provide excellent oil, heat, acid, and moisture resistance. Polar Wire cables are built with reliable, well made UL/CSA Listed or Recognized components and processes, and quality checked at every step.
Polar Wire is so sure of the excellent quality and workmanship that goes into their cables, they've given them a LIFETIME limited materials and manufacturing warranty.
While strongly focused on providing high quality wire, Polar Wire supplies wire related products such as terminals and connectors, heat shrink, cable ties, loom, tape, marine and auto electrical components, fuses, breakers, switches, corrosion protection, tools, and much more.
Polar Wire Renewable Energy System Cables
Unbound Solar is now offering cables manufactured by Polar Wire, made with flexible fine strand high ampacity wire. With high flex stranding identical to that of Arctic Ultraflex Blue® and a -40°C rated, extra-flexible PVC jacket, these cables are code compliant for renewable energy applications.
• 100% soft annealed bare copper conductor constructed with 30 AWG Class K stranding for superior flexibility
• Extra-flexible high dielectric PVC jacket provides excellent oil, heat, acid, moisture and abrasion resistance
• Heavy Duty Eco-Max® closed end lugs are made from pure electrolytic CDA-110 copper for 100% conductivity, and tin plated for corrosion resistance
• Lugs are securely crimped and heat shrink sealed against corrosive dirt and moisture
• Rated for -40°F to 221°F (-40°C to 105°C)
• Code compliant for renewable energy applications
• Meets UL VW-1 and CSA FT1 flame test requirements
• UL Listed and CSA Certified, 600 Volts
• Made in the USA
Showing 1–16 of 20 results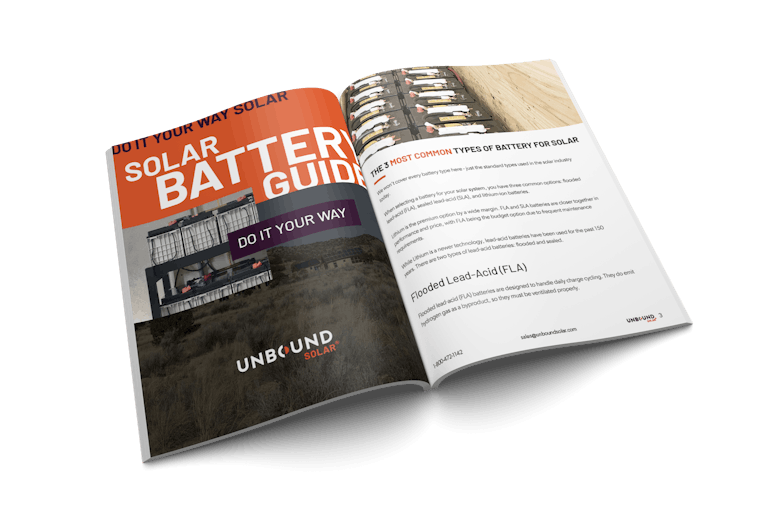 Download Our Solar Battery Guide
A poorly designed system can ruin your batteries. Our Solar Battery Guide will help you size your battery bank properly and keep things running smoothly.
Get free guide »