Enphase Energy Enlighten Demonstration
Demonstration of Unbound Solar's Enlighten Monitoring Site
The system pairs twenty-two Sanyo 210-watt solar panels with twenty-two Enphase Microinverters. Via the Enphase's Enlighten Monitoring System, you can monitor each of the solar panels' individual power output from a computer or a smart phone. Scroll down to see how Enlighten system works, and browse the menu options.
At the moment, all of the panels are set at about 23 degrees. Ask us how much difference changing these angles could make in power production.
Before you begin, be sure to check the Mt. Shasta Cam to see what weather we're having. Cloudy skies won't produce as much electricity as sunny days!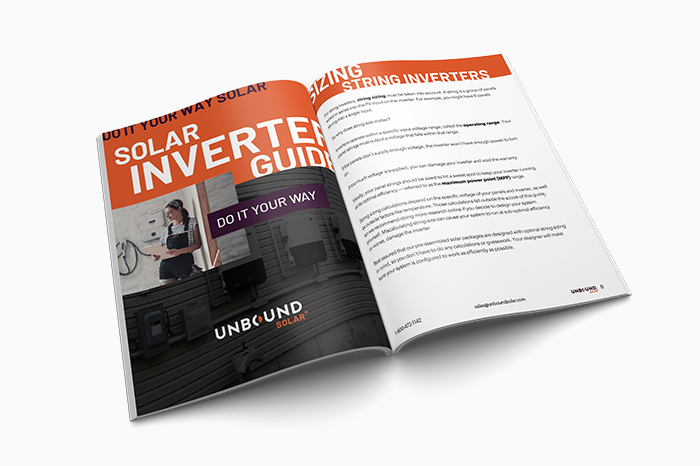 Download Your FREE Solar Inverter Guide
Manage Power Flow Like a Solar Pro! Download Now for Hassle-Free Hookup.