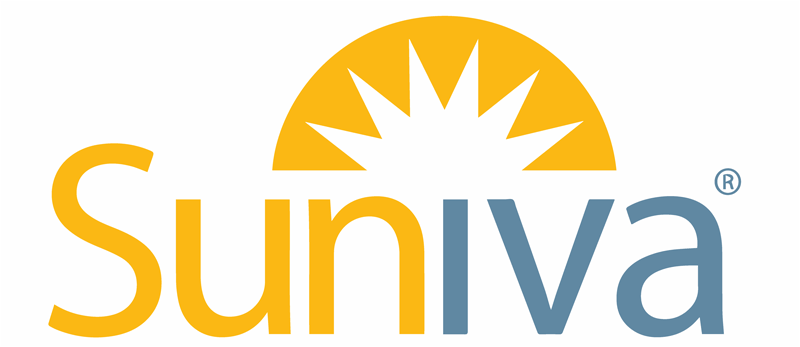 About Suniva
Website: http://www.suniva.com/
Made in: United States
Warranty:10 years workmanship

25 years linear power output
Key Points
40 years of Research and Development
High efficiency ratings
Description
Key Points
40 years of Research and Development.
Extremely high efficiency ratings.
Uses 80%+ US-made components. "Buy America"-compliant.
Partners with Georgia Tech and provides students hands-on learning.
Unbound Solar is pleased to have recently forged a new partnership with Suniva. Suniva produces premium, high-efficiency panels made with over 80% U.S.-made materials. Unbound Solar gets a great price on these panels, which means we can offer our customers a premium panel at a competitive price.
Questions? Call one of our solar experts at 1-800-472-1142.
Why Choose Suniva Modules?
American Innovation – Based in Norcross, Georgia, Suniva has a partnership with Georgia Tech, where students get hands-on learning experience in the field of green technology. In fact, many of Suniva's silicon cells are grown right there in the lab at Georgia Tech.
Suniva is one of only a few U.S.-operated manufacturers that offer "Buy America-compliant*" modules, and their panels contain more than 80% U.S. content. Their premium solar modules have one of the highest percentages of U.S. content in the industry.
Premium Product – Suniva is the leading U.S. manufacturer of high-efficiency, high-quality PV solar cells and high-power modules. Factor in a competitive price tag, and it's clear that Suniva solar modules are a great choice for discerning DIY solar customers.
*Buy America compliant means that more than 50% of the content (by value) must be U.S. product. Suniva exceeds this requirement with our 80%+ U.S. content. In addition, final assembly must occur in the USA.
No products were found matching your selection.