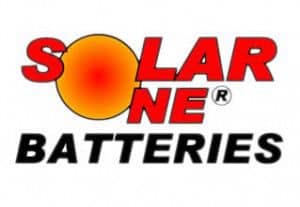 About Solar-One
Key Points
Advanced HUP technology developed by DuPont and EnerSys
High cycle life
Industry-leading 10-year product warranty
Description
Solar-One flooded batteries feature a design that's so unique, it's patented. HuP technology, created by a team of DuPont and EnerSys chemists, virtually eliminates flaking and shedding of positive materials—the main cause of battery failure. And their innovation in casting manufacturing allows production of stronger, thicker positive grids that are less susceptible to corrosion. The Solar-One positive grid is the heaviest in the industry, and allows for the maximum amount of active material in each plate.
When you buy Solar-One batteries, you'll be insured more deep cycles, a longer battery life, and a higher capacity for sustained performance during each cycle. They're so dependable, they're backed by the longest standard warranty in the Renewable Energy industry——10 years (7 year free replacement + 3 year prorated).
HuP Solar-One batteries are ideal for photovoltaic and alternative energy applications including offgrid homes or businesses, telecom, backup power, or remote outpost.
Free shipping is offered to commercial loading docks that have a forklift. If you're a homeowner, you can check with your local hardware store for a place to receive your Solar-One Batteries. For more information, call one of our experienced technicians.
No products were found matching your selection.