Save Thousands Over Big "Turnkey" Installers!
We've been leading the energy revolution for nearly 30 years. We're ready to help you generate clean, affordable energy on your terms.

Total control. More choices. Lifelong service. Quick payback.

Power your way.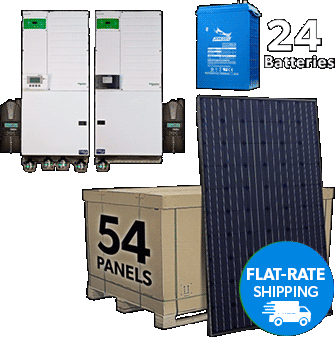 I'm ready, take me to the form »
Request A FREE Estimate for your DIY Solar System Design & Save Tons Going Solar!
Destined to Power Your Own Way? But, feel the cost of turnkey installers is just too high?
You're not alone. In fact, 69% of the people that research solar feel that the long term energy savings do not justify the high up-front costs.
BUT…if done right… going solar CAN be a great investment
I'm Ready – Request My Quote
Did you know?
 Big Solar doesn't want you to know about the DIY Solar approach.
 Big Solar doesn't want You to know you can Save 20-40% with DIY Solar even when hiring local contractors.
 Big Solar shareholders like to keep that 20-40% mark-up for themselves.
TRUTH…Solar is not some big, scary technology only tech-savvy professionals can install.  You can do it yourself with contractors.
Anyone can install solar themselves or hire their own independent contractors at a much lower cost – just like anyone can renovate a new kitchen or remodel a bathroom.
You Install or Hire Local Contractors.
TRUTH…Plug-&-Play, simple connect DIY Solar is the new affordable way to get industry-best solar panels & PV system components at an affordable and realistic price point.
TRUTH…The days of hiring BIG national turnkey "corporate" installers are over.
I'm Ready – Request My Quote
More Transparency
SURE… if you have an extra $10-$20K and don't mind adding an extra 3-6 years to your payback timeline, then DIY solar might not be for you.
BUT… if transparency and staying in control are important to you, then DIY solar might be a great way to go solar and save thousands in the process.
Proven Process
Since 1992, we've helped thousands of independent-minded customers save thousands over Big Solar outfits and leasing schemes with DIY Solar power systems for homes & businesses.
We have been featured in national publications, helped over 10,000 thrilled DIY customers, and are proud to be:
100% Employee-owned (we benefit by working for you)
Proud & Trusted USA Company (we're not a faceless drop ship company)
One of the highest positive-rated solar companies on Google (4.8/5 Stars)
Industry-leading design & support techs (before, during & after installation)
Live USA-based sales & lifetime support team (available by phone, chat or email)
NOW…If you're not afraid to roll up your sleeves and DIY a project to make your investment opportunity go further— DIY Solar is hands-down the best, most affordable solution.
NEXT…Call us or fill out the form below now to see how you can save $10,000-$20,000 on your solar energy system.
Request a Free Solar Estimate for Your Home