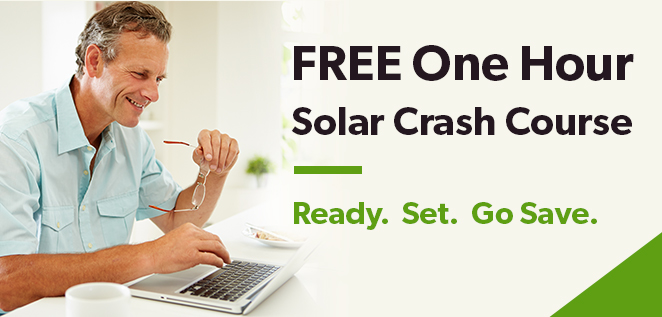 Stay In Control & Save When You Take Our FREE 1-Hour Solar Crash Course!
This course will teach you the fundamental concepts of solar and put's you in the driver's seat—so you can buy solar with confidence.
The course answers questions like:
What should I ask during the sales process?
Which solar panels & inverters are the best?
How do I plan for solar permitting?
And much, much more!
Presented in video & printable formats.
Fill out the short form to get instant access. 
Fill Out Form to Get Instant Access to The 1-Hour Solar Crash Course!