Showing the single result
What is a Sealed Lead Acid Battery?
Sealed Lead Acid batteries are a popular type of lead-acid battery in which the electrolyte is suspended in a thin fiberglass mat that is situated between the lead plates.
The composition of Sealed Lead Acid is completely sealed. Unlike flooded lead-acid batteries, the electrolyte cannot escape the battery case.
Pros and Cons of Sealed Lead Acid Batteries
Due to the sealed nature of Sealed Lead Acid batteries, they have some key benefits over flooded batteries:
Maintenance-free
Can be mounted in any orientation
Resistant to vibration
Resilient in cold temperatures
Higher charge/discharge rates than gel or flooded batteries
Sealed Lead Acid batteries come at a higher cost than flooded lead-acid batteries, but the trade-off is a battery that is more flexible and easier to install—all without the routine maintenance required of flooded batteries.
Consider flooded lead-acid batteries if you want the most cost-effective option available and are willing to perform regular upkeep on your battery bank. For convenience and versatility, Sealed Lead Acid batteries are a fantastic choice for hassle-free solar storage.
Sealed Lead Acid Battery Brands
Shop our most popular Sealed Lead Acid battery brands.
Crown
Fullriver
Outback Power
Surrette
UPG
Learn More About Sealed Lead Acid Batteries
Not sure if Sealed Lead Acid batteries are the right choice for your solar system? We've collected these resources to help you with your research process:
Lead-acid battery comparison: Flooded vs. AGM vs. Gel
Review: Fullriver DC 400-6 AGM Battery
Solar Battery Buying Guide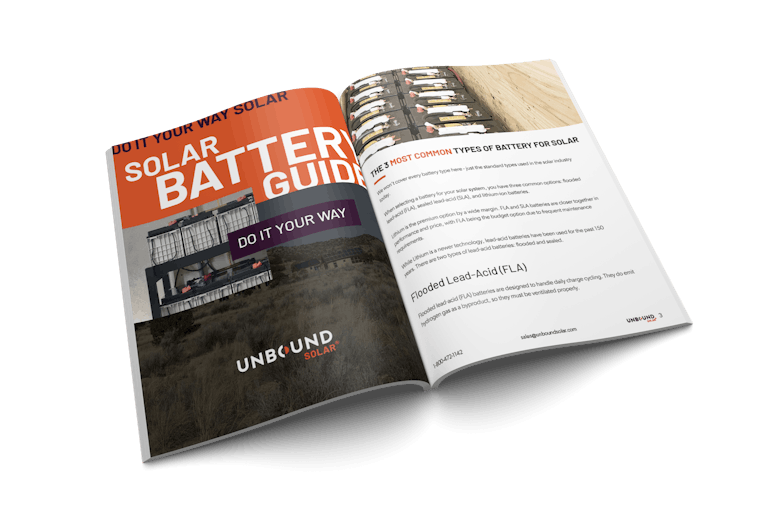 Download Our Solar Battery Guide
A poorly designed system can ruin your batteries. Our Solar Battery Guide will help you size your battery bank properly and keep things running smoothly.
Get free guide »