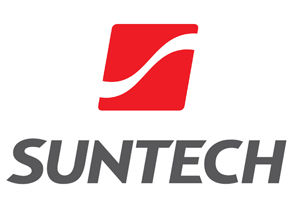 About Wuxi Suntech Power Co., Ltd.
Key Points
Positive power tolerance
Excellent weak light performance
Description
Key Points
Large production capacity, offering cost-effective products while maintaining high quality control standards.
Highly resistant to freezing and harsh environmental conditions.
Founded in 2001 by leading solar scientist Dr. Zhengrong Shi, SunTech develops, and manufactures reliable and cost-effective solar energy solutions. SunTech achieved an annual production capacity of 1 gigawatt in 2009, placing the manufacturer as the world's largest producer of crystalline silicon photovoltaic modules. Dr. Zhengrong Shi, leads a research & development team consisting of 350 employees across five countries. Suntech operates offices in 13 countries, with regional headquarters in San Francisco; Schaffhausen, Switzerland; and Wuxi, China. Suntech's high quality standards have been recognized world wide, having received The Frost & Sullivan Solar Energy Development Company of the Year award in 2008.
SunTech's cell production facilities employ industry leading manufacturing techniques, following strict production guidelines and staffed by highly trained manufacturing experts. The company's quality control program ensures high standards are maintained throughout the cell and module manufacturing process. A Final inspection and performance test process ensures delivery of only the highest quality products to customers. SunTech modules also go through extensive in-house testing, and pride themselves in achieving above average efficiencies of up to 15.7%.
The company is also known for producing modules that feature excellent low light performance. SunTech's TruPower™ process factors in initial light induced degradation (LID), ensuring that all SunTech modules deliver significantly higher nameplate wattage from the day they are produced. SunTech stands behind their products with a 25-year limited warranty for 80% power output, and 10 years for 90% output.
No products were found matching your selection.